Wearable technology continues to dominate headlines as many see it as the future of sports. Being able to track athlete performance with tangible numbers and information through wearables gives an inside look at where improvements need to be made and what needs to be changed. Wearables have made their way into the footwear of almost every major sport around from football to golf, and most recently ballet. Created by Lesia Trubat, these ballet shoes feature Lilypad Arduino technology, which tracks the pressure and movements of the dancer's feet as they hit the floor, and show if dancers perform each move correctly or vary the routine.
While wearables are seemingly everywhere in the sporting world today, we think there's still a great amount of sports that could benefit from having technically advanced footwear. You may think most of these sports fly under the radar (or even consider them "hobbies"), but regardless of opinion, anything to help push the limits and make you a better athlete overall has to be considered.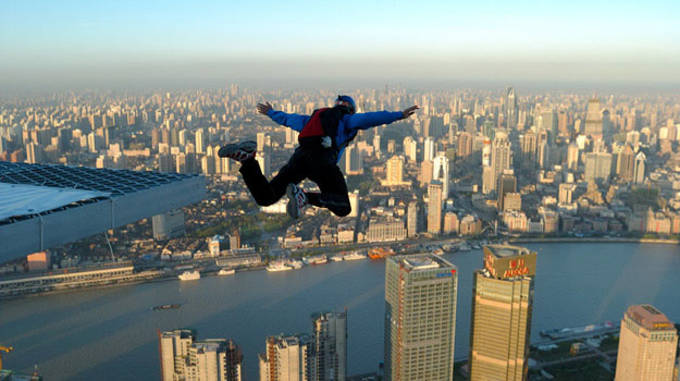 No.1- Base Jumping
Incorporating a sensor device that tracks altitude, rotation angles, wind, and of course speed can significatly improve safety for base jumpers. Not that safety is at the top of a base jumpers list, but having information that can monitor your surroundings before a jump and help predict exactly how your going to travel through the air could be a major help.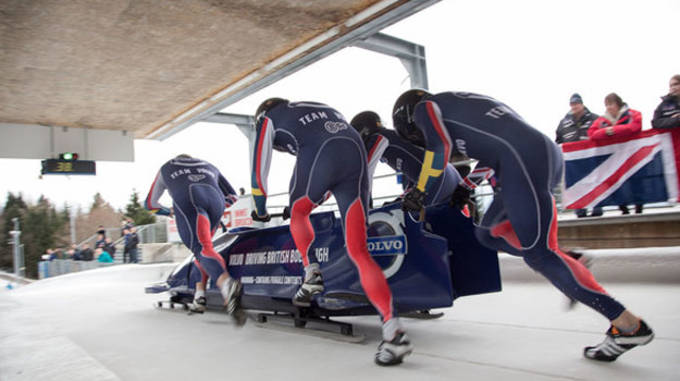 No.2- Bobsledding
Anyone whose seen Cool Runnings knows that the most important start of a bobsled race is the beginning. A fraction of a second lost on the start could drastically effect your finishing. Adding in a wearable that tracks the pressure of each step, speed, sprint times and stride rates could cut down starting time and help put you on the podium next to John Candy.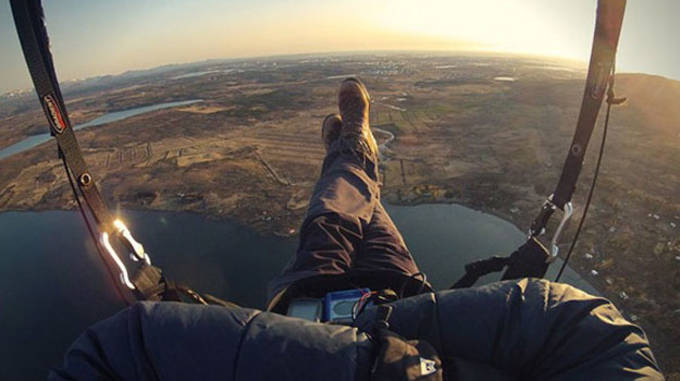 No.3: Paragliding
Similar to the needs of base jumping, a tech shoe for paragliding could provide some useful information before taking off, and during flight. Wind speed and direction plays a huge factor so having a way to monitor and predict the movement could enhance overall flight time and performance. Furthermore, having a GPS tracker in the shoes would help locate anyone might of crashed or had an problem due to failing gear.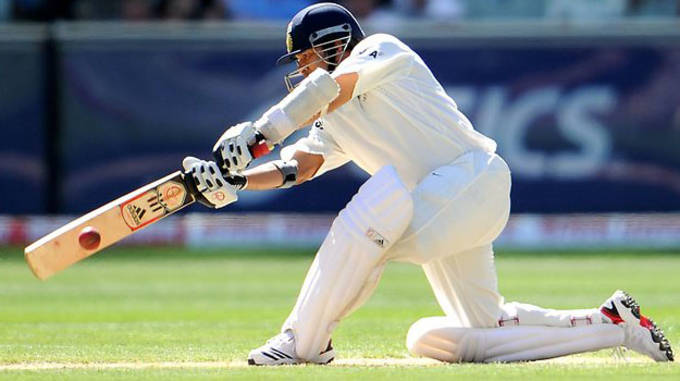 No.4: Cricket
You may not understand Cricket, and to be honest neither do we, but that doesn't diminish the fact that it's one of the most popular sports in the world. Just about every major brand including Nike and adidas make their own line of Cricket shoes, so adding in some smart tech is actually a feasible option. The ability track speed, sprint times, distance, step and stride rates could help these guys do whatever it is they do that much better.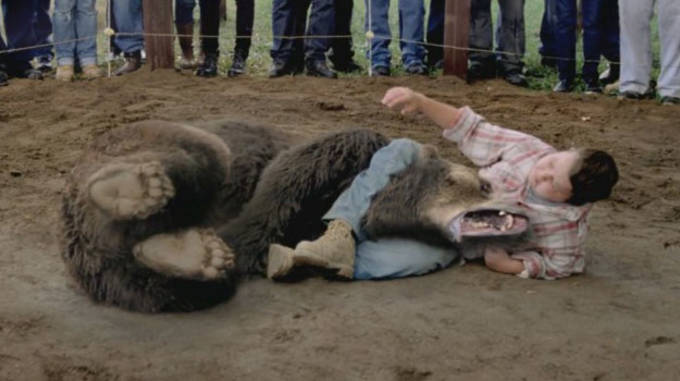 No.5: Bear Wrestling
Because there should always be a way to record how fast you run when a bear is about to f**king demolish you.
RELATED: Harvard's "Wearable Robot" is Literally Straight From the Future
RELATED: The NFL Will Experiment With Tracking Devices in Pads to Enhance Player Statistics