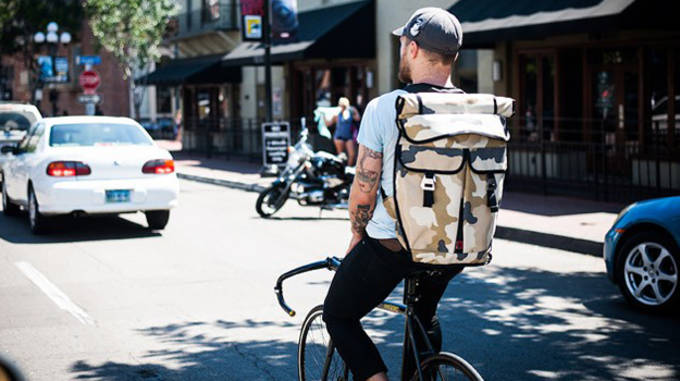 Thanks to its dynamic terrain, California has long been associated with all disciplines of cycling. From the prolific, winding climbs of Northern California to the long, roadie-friendly stretches of PCH in Southern California, every kind of cyclist has a ride to hang their helmet on. But what helmet should that be? Here are ten homegrown, West Coast brands that offer helmets, jerseys, hydration packs, and so much more of what every Golden State cyclist wants and needs.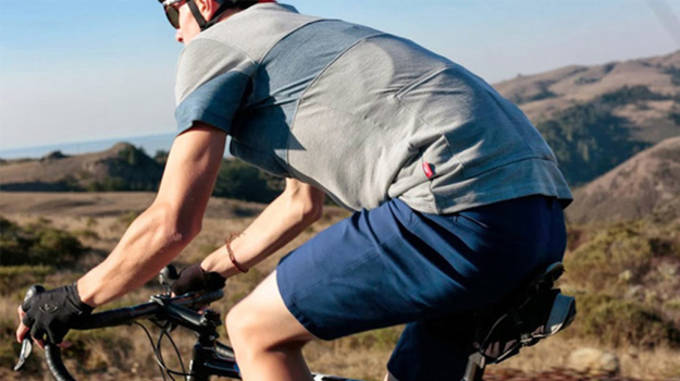 Giro New Road
Location: Santa Cruz, Calif
Giro has been making cycling helmets and accessories in California since 1985, when Jim Gentes showed off his first hand-carved model of a helmet at a local bike show. In 1986, he launched the Giro ProLight, which was worn by Team 7-Eleven—the first Americans to ride in the Tour de France—and by Greg Lemond, the winner of the Tour that same year. Inspired by the coast and mountains of Santa Cruz, Giro has added a new category to their portfolio called New Road, a line of finely designed technical pieces for men and women that can be worn on or off the bike.
Price: $90.00-$400.00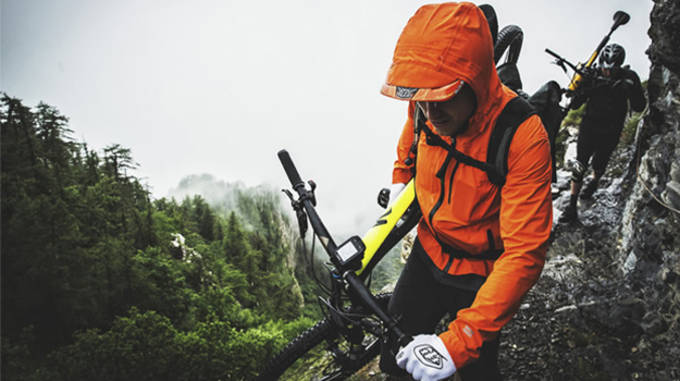 Location: San Francisco
A division of bag specialists Mission Workshop, Acre offers hydration packs and technical apparel for the MTB and "bikepacking" set. Featuring North American-made goods, including technical shells, merino pullovers, and accessories, the minimal design lines that gave Mission Workshop their industrial aesthetic transcended to Acre's "Trail Systems" as well.
Price: $140.00-$445.00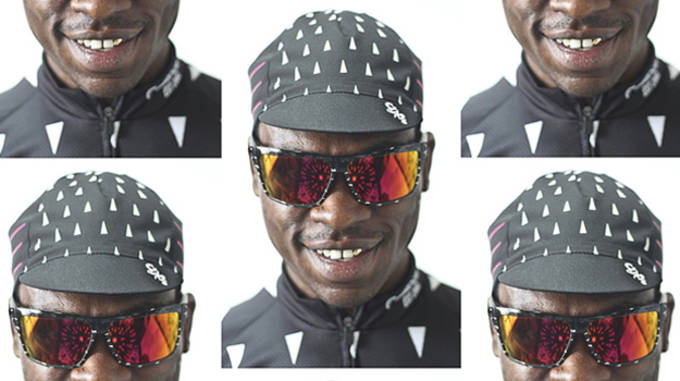 Location: Los Angeles
Founded in 2003 by Dustin Klein, Cadence was one of the first cycling "lifestyle" brands on the circuit. Inspired by San Francisco messenger culture, Cadence continues to maintain a cult following with their collection of print-friendly jerseys and bibs, graphic tees, and cycling caps while providing innovative updates to basics. For example, they make a Raw Denim jean in a cotton/lycra blend with a patented seat reinforcement to curb the dreaded "blow out."
Price: $36.00-$240.00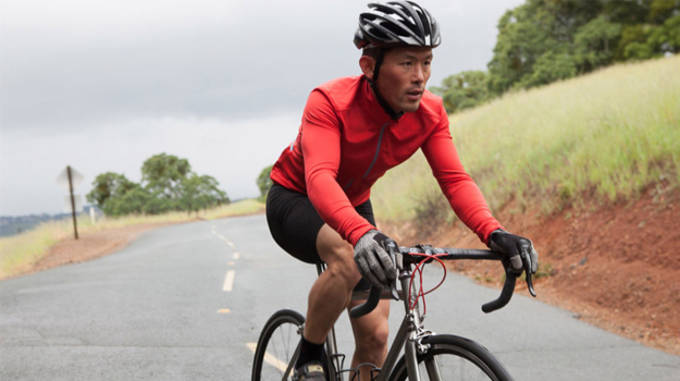 Location: Oakland, Calif.
Crafted in the foggy coastal hills of Northern California, Cedar Cycling represents simple yet functional cycling apparel at its finest. Proudly made in Oakland from Australian merino wool and merino-wool blends, their jerseys and jackets, known for having an articulated fit for a more comfortable position on the bike, have become a collector's item within the Bay Area cycling community and beyond.
Price: $105.00-$190.00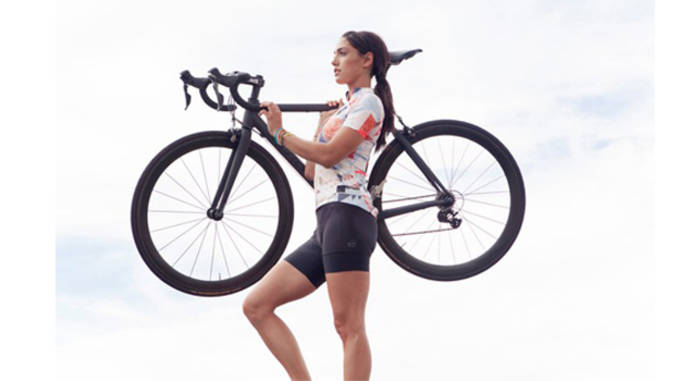 Location: Malibu, Calif.
Founded by avid cyclist Jennifer Hannon in 2013, this relatively new brand of thoughtfully designed cycling apparel for women is turning heads in the industry. A particular favorite is the Geo-Floral print jersey, which can be worn over their women-specific—dare we say "exquisite looking"—Endurance Bib, which is built from the ground up with particular attention to the chamois and bodice.
Price: $175.00-$235.00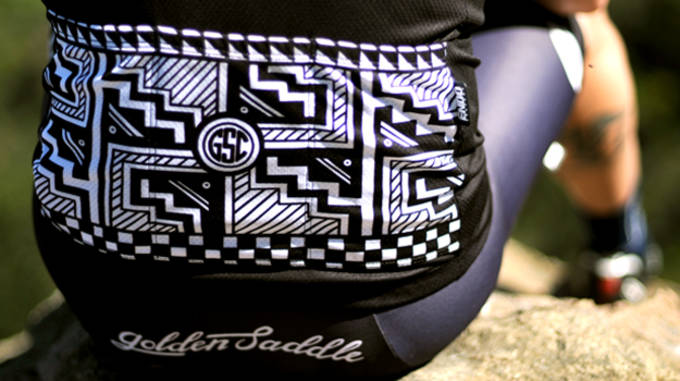 Location: Los Angeles
Although known as a predominantly car-friendly city, L.A. does have some hidden gems when it comes to cycling. First and foremost is Golden Saddle Cyclery in Silver Lake. Proud sponsors of Team Mudfoot, they also manufacture a namesake collection of jerseys made by Endo Customs, as well as bibs and hats. Just don't plan on shopping there on Sundays during cyclocross season since everyone will be at the race.
Price: $20.00-$175.00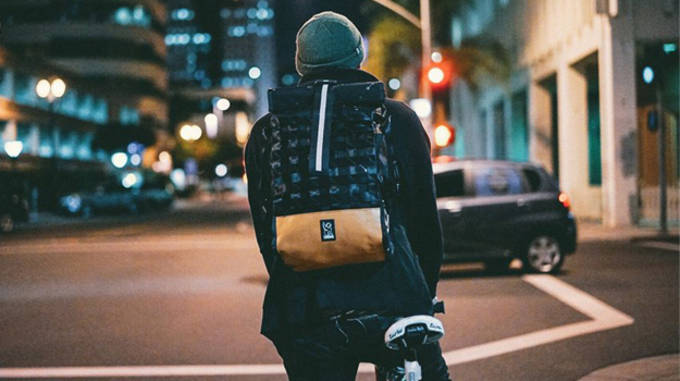 Location: San Francisco
An OG street-savvy brand with almost two decades of experience in the game, Chrome brought the messenger bag with its signature salvaged seat belt buckle from the cutty streets of S.F. and NYC to the mainstream masses. With a focus on utility and mobility, Chrome continues to produce durable, high-grade apparel, bags, footwear, and accessories for professional messengers, fixed freestyle riders, and urban commuters in major cities around the world.
Price: $80.00-$200.00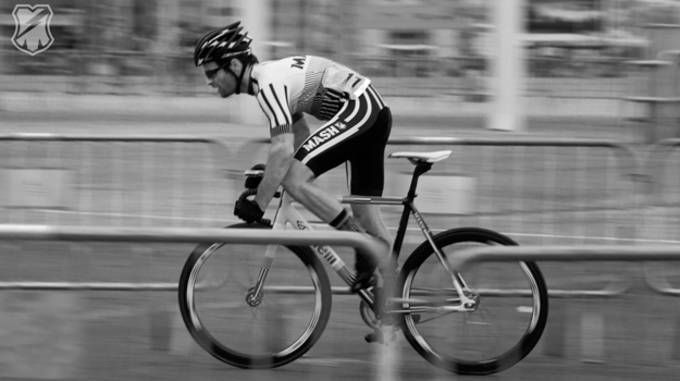 Location: San Francisco
MASH went from being an underground Bay Area-based collective for fixed gear aficionados to a full-on global trailblazer. With a retail location in S.F.'s Mission district, MASH successfully collaborated with some of cycling's most celebrated brands like Cinelli, San Marco and Giro, and their in-house team is comprised of some seriously talented riders.
Price: N/A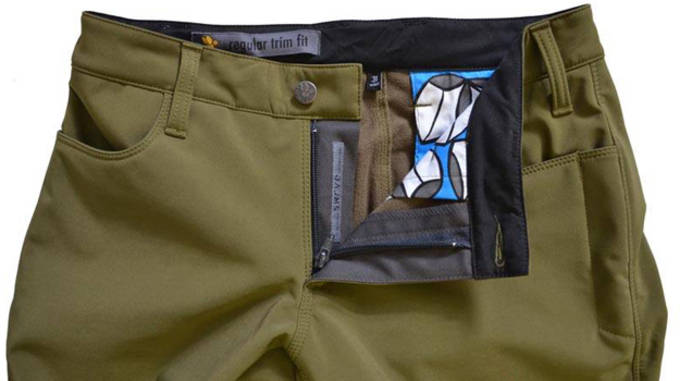 Location: Los Angeles
Makers of stylish, urban-cycling apparel since 2005, SWRVE offers functional, everyday riding apparel with "a dash of elegance and a dash of street." Known for their quirky design details, like hidden prints and reflective accents, SWRVE encourages each and every cyclist to live the adventure.
Price: $30.00-$400.00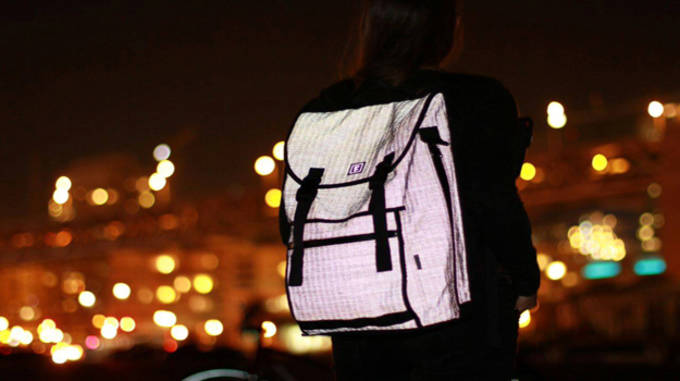 Location: San Francisco
Based in SF's historic Dogpatch neighborhood, Rickshaw is a 100 percent American-made manufacturer of customizable urban commuter bags. Their name, taken from three Japanese characters meaning "human-powered vehicle," is a metaphor for the strength of the human spirit. They offer a variety of shapes and silhouettes, including the popular Zero messenger and Sutro backpack, as well and punchy colors and prints for the ultimate DIY experience.
Price: $30.00-$199.00