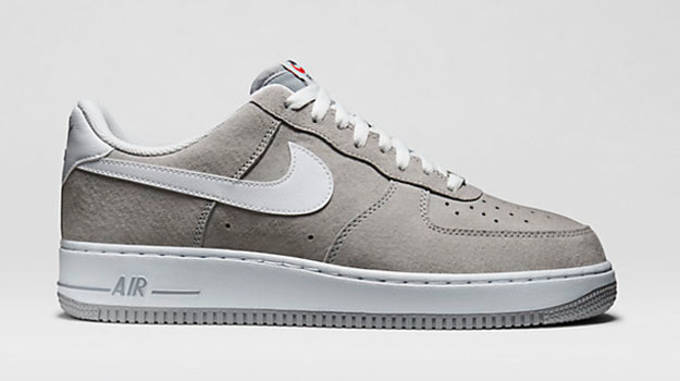 Nike Air Force 1
OG purpose: Basketball
Best known today for: Rap shout outs
The shoe that has sparked countless hip hop tributes was first a basketball shoe worn on the court by the likes of Moses Malone and Charles Barkley. You'd be hard pressed to find the iconic silhouette on the NBA court today, though, as players like Jerry Stackhouse and Rasheed Wallace were some of the last players to rock the sneaker for its original purpose. We all know the Nelly and the St. Lunatics song, but personally we like the Rick Rubin-produced "Classic (Better Than I've Ever Been)" better.
$90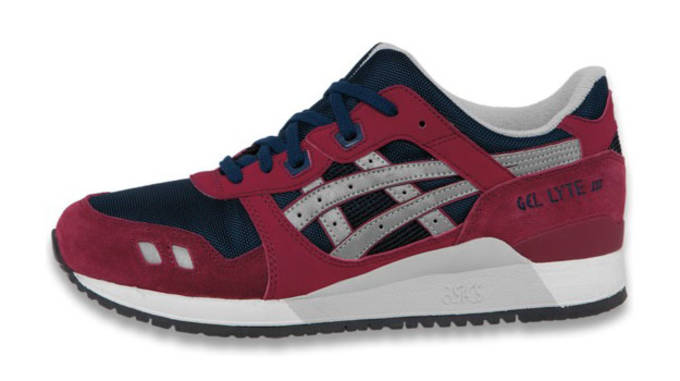 Asics Gel-Lyte III
OG purpose: Running
Best known today for: Sneaker collaborations
The Asics Gel-Lyte III has turned into one of Asics' go-to sneakers for collaborations with outside brands. In the past month alone, the sneaker has scored collabs with both Kith and Solefly. While it's even classified as a lifestyle shoe on Asics' own website, the sneaker was originally intended to be a running shoe when it debuted in 1991. In fact, the sneaker's trademark split tongue was designed so that it wouldn't slip to the side while running.
Nike Dunk SB
OG purpose: Basketball
Best known today for: Crazy colorways
Like its name suggests, the sneaker that would go on to become a cultural phenomenon in both the skate and sneakerhead communities was actually meant for basketball. Debuting in 1985, the sneaker experienced a resurgence when it was rebranded for Nike's skateboarding line. Not only was the shoe a hit with skaters, but it's use of unique materials and vibrant colorways made it a hit with sneaker aficionados, as well.
$95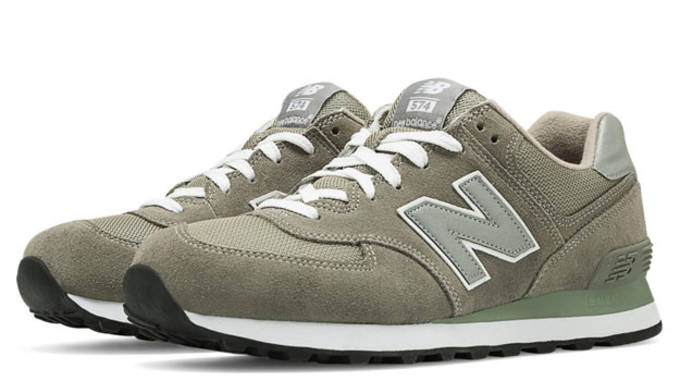 New Balance 574
OG purpose: Running
Best known today for: Retros
Much like the Asics' Gel-Lyte III, the New Balance 574 has taken on a second life as a popular shoe for retro issues and collaborations. However, the 574 was originally a running shoe equipped with New Balance's best technologies at the time. The sneaker's Encap midsole supplied superior support while its suede and mesh upper gave it its timeless look.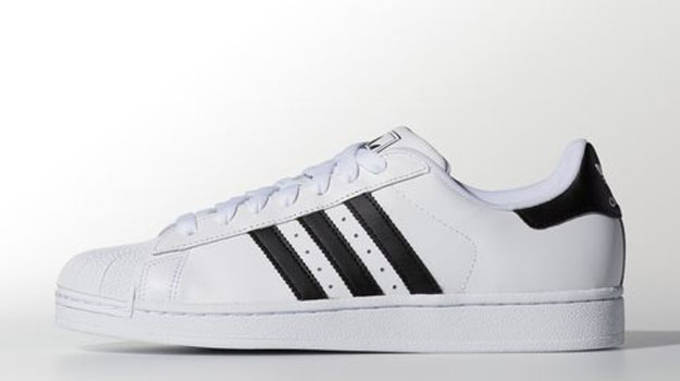 adidas Superstar
OG purpose: Basketball
Best known today for: "My adidas"
At the time of it's release, the adidas Superstar was the first low-top basketball sneaker to have an all-leather upper and rubber shell toe. While it once graced the feet of NBA legends like Kareem-Abdul Jabbar, the shoe gravitated to the streets as a lifestyle option as adidas' improved it's basketball technology.
$75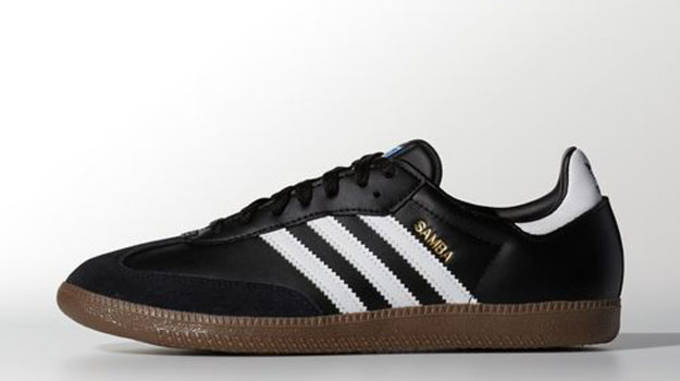 adidas Samba
OG purpose: Soccer
Best known today for: Gum outsole
In terms of adidas sneakers, only one shoe has outsold the popular Samba model (we'll get to that one in a little bit). While today it's used mostly as a lifestyle shoe, the Samba was actually made for soccer training in frozen conditions. The sneaker's famous gum outsole was created so that players could train on frozen fields, as the sole formed a suction to the hard ground.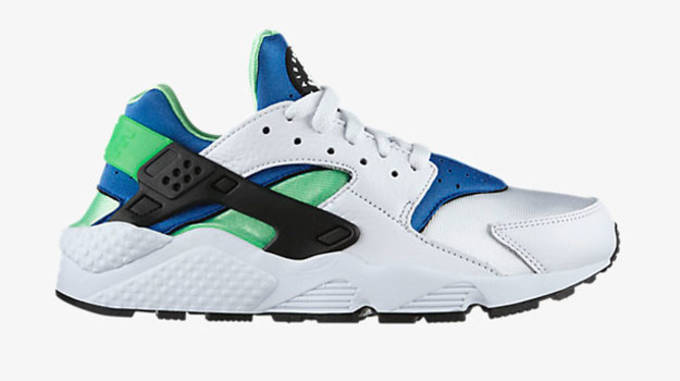 Nike Air Huarache
OG purpose: Running
Best known today for: It's wacky design
With innovations like Free and Flyknit technology, Nike has really mastered the art of crafting running shoes that naturally form to your foot. In 1991, Tinker Hatfield achieved this for the first time by designing a shoe inspired by the sandals worn by Native Americans. Believe it or not, that shoe is the Nike Air Huarache. While it quickly spread to other categories like basketball and lifestyle, the Huarache's origin is rooted in running.
$100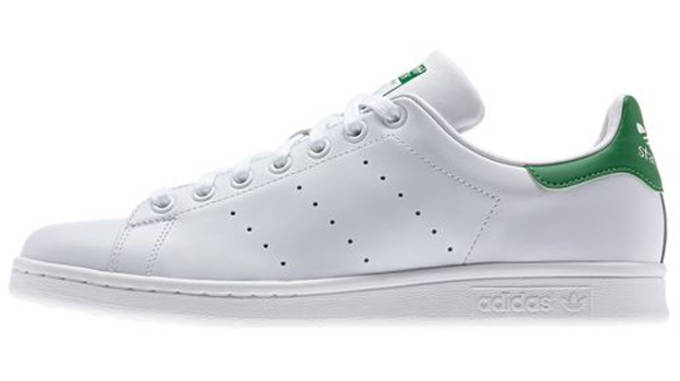 adidas Stan Smith
OG purpose: Tennis
Best known today for: Being the backbone of Pharrell's collection with adidas
While the Stan Smith is adidas best selling sneaker of all-time, we are pretty sure there's a pretty large percentage of sneaker enthusiasts out there who have no idea that Stan Smith was a tennis player.  After all, we're taking about the shoe that inspired Alexander Wang's spring line. Because of its cultural impact, the fact that the Stan Smith was originally a tennis shoe often gets lost in the shuffle.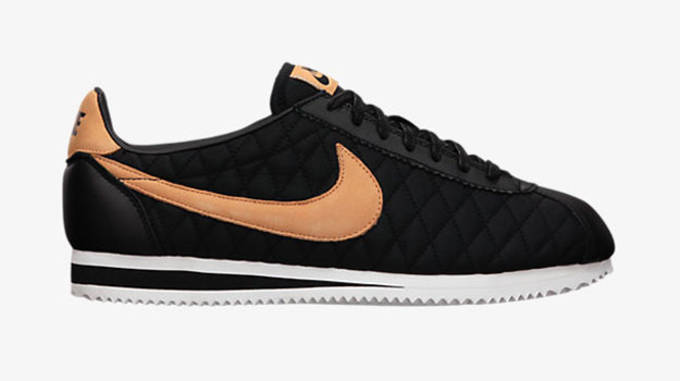 Nike Cortez
OG purpose: Running
Best known today for: Being Kendrick Lamar's sneaker of choice
You can argue that the Nike Cortez was the Swoosh's first big hit. Created by University of Oregon track and field coach Bob Bowerman, the shoe was said to be lighter and more weatherproof than any other running sneaker at the time.
$83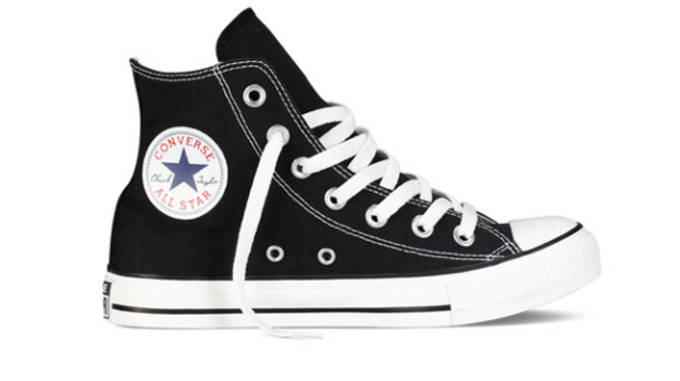 Converse Chuck Taylor All-Stars
OG purpose: Basketball
Best known today for: It's Rock 'N' Roll attitude
We all know the story by now. The Chuck Taylor All Stars were first introduced in 1917 as a basketball sneaker but have since become a cultural icon off the court. In fact, the last time someone laced up a pair of Chucks on the NBA court was during the 1979-80 season when Atlanta's Tree Rollins wore them. With all the basketball technology there is out there today, we actually shudder at the thought of playing a game of basketball in them.
RELATED: 20 adidas Shoes Ranked Best to Worst to Workout In
RELATED: The 10 Best Performance Collaborations Right Now