Boston Red Sox outfielder Shane Victorino has a vicious sneaker collection. If you follow him on the 'Gram, then you should already know what's up. From PEs to crazy customs, dude's sneaker game is on point. And he just recently added another super exclusive pair to his lineup.
At last Friday's Nike x Doernbecher event, all six of the sneakers from the latest collection were auctioned off. Victorino was in attendance and, as no surprise, won the auction for the most coveted sneaker: Caden Lampert's Air Jordan VIII. 
The winning bid? According to The Shoe Game, the Flyin' Hawaiian dropped $12K. And they aren't just regular pairs that us normal people will have a crack at next Sunday, either. Kevin Durant himself signed the VIIIs as well as the five other sneakers that were auctioned off.
When you're one of the best in the Majors, $12K is nothing. And plus, all proceeds are going to the Doernbecher Children's Hospital. Salute.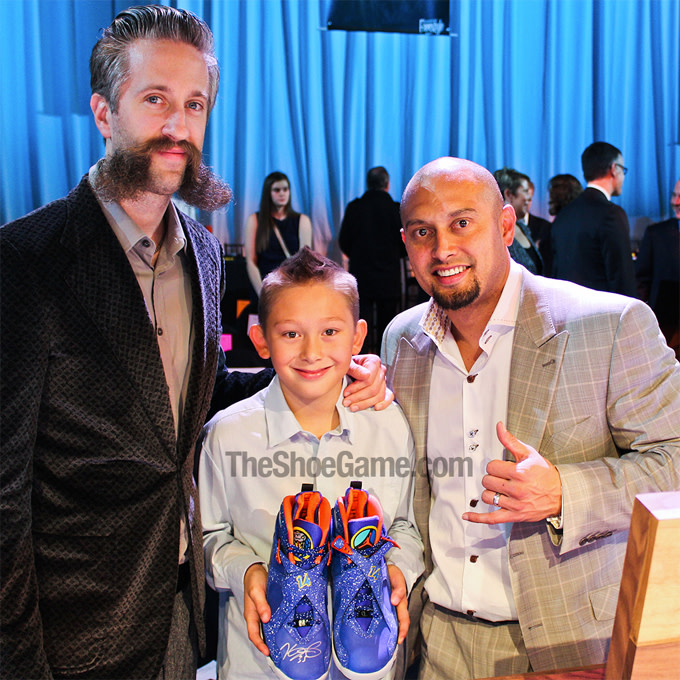 [via Shane Victorino and The Shoe Game]