Since he was first given his King James moniker, LeBron James and lion imagery have always gone hand-in-hand. Therefore, it's quite fitting that the latest lifestyle release of his signature Nike LeBron 12 sneakers is made up of a lion's mane (well, sort of).
The Nike LeBron 12 NSW Lifestyle "Lion's Mane" is covered in faux tan fur made to look like an actual lion's mane. And here we though that the LeBron 12 "Heart of a Lion" was a proper tribute to LeBron James' spirit animal. The rest of the shoe features deep brown contrast throughout the tongue and toe while another shade of brown adorns the collar. For those of you keeping score at home, we now have a "Snakeskin" Kobe 9, a "Pony Hair" KD7 and a "Lion's Mane" LeBron 12. What could the folks at Nike possibly have in store for Kyrie Iriving when his signature sneaker drops next year?
Get a better look at the Nike LeBron 12 NSW Lifestyle "Lion's Mane" below and keep it with Sneaker Report for details regarding it's release date.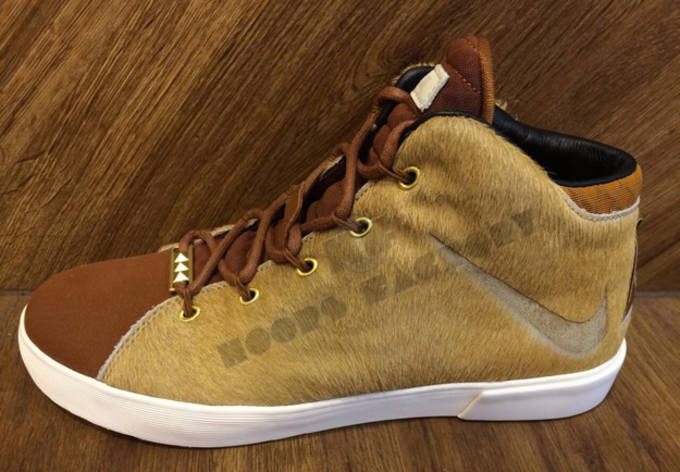 RELATED: Arizona is the Latest School to Get a Nike LeBron 12 PE
RELATED: LeBron James Broke Out Another LeBron 12 PE Last Night