Although this year has been tagged as LeBron's homecoming season, we might as well call it the "Year of the PE," as King James once gain broke out a player exclusive of the Nike LeBron 12 last night at home against the Hawks.
With 32 points, 6 rebounds and seven assists, LeBron's game was as cool as the "Cool Grey" colorway of the sneakers he was wearing suggested. Primarily grey, the shoes got a little bit of pop due to the yellow Nike swoosh, LeBron logo and eyelets. Earlier this season, we saw LeBron wear a similar black based PE with yellow accents while visiting Utah.
Get a look the Nike LeBron 12 "Cool Grey" PE below. With seemingly no end in sight to LeBron's parade of PEs this season, keep it with Sneaker Report for all your player exclusive news.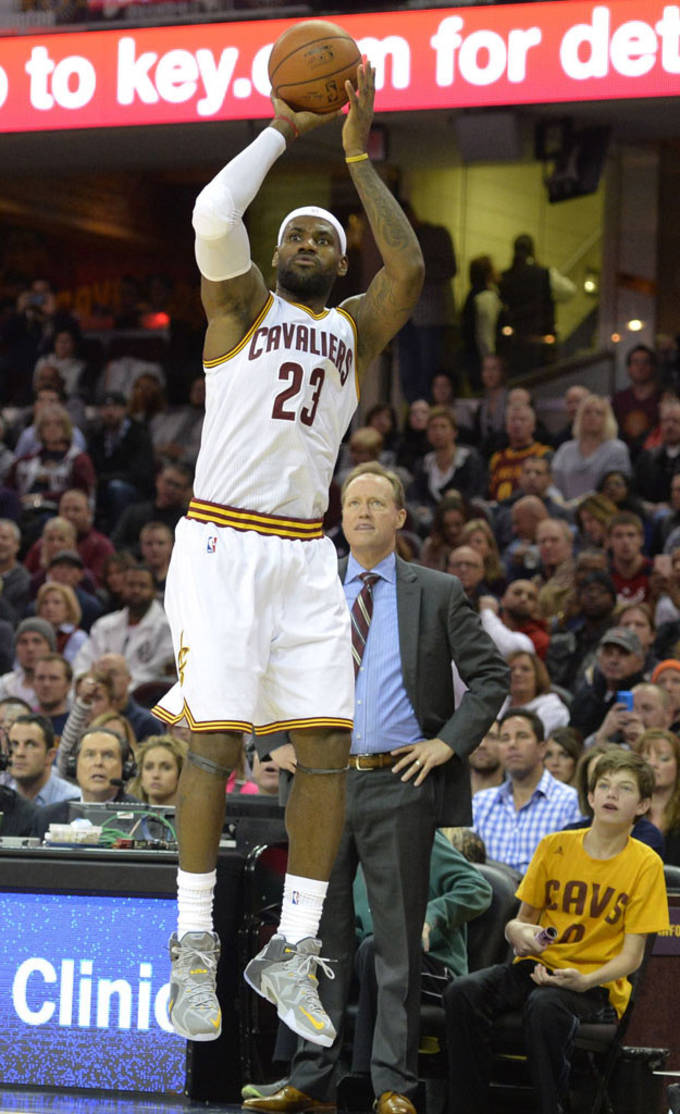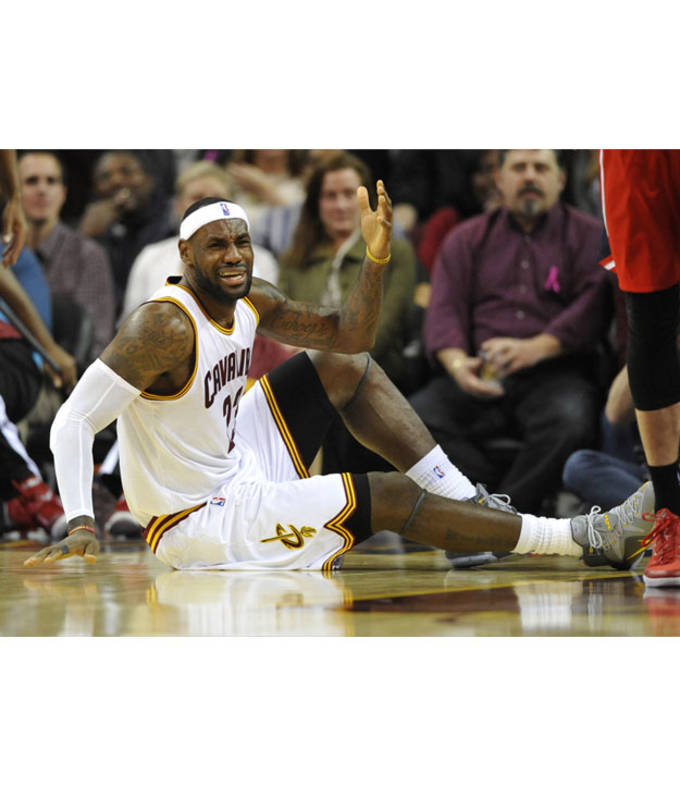 RELATED: You'll Have to Be a Duke Blue Devil to Get These LeBron 12 PEs
RELATED: King James Honors His Akron Roots With the Latest LeBron 12 PE