Just a few shorts days ago, we got an official release date for Russell Westbrook's Jordan XX9 "Legend Blue" PE. Apparently that's not the only XX9 the Jumpman is scheduled to drop with the aesthetic.
The latest version gives another take on the "Legend Blue" scheme as it features the iconic blue look with a obsidian lining and sections of white throughout the performance knitted upper. Westbrook's PE took a cleaner approach and opted for a all white silhouette with a blue Jumpman logo, but this version resembles more of the design of the cement XX9 we saw at launch. It's going to be a big holiday season for this colorway, as the Jordan 11 "Columbia" is scheduled to drop right before Christmas as well.
All signs are pointing to a December 1 release date, but rumors are circulating that this colorway could be part of Ultimate Gift of Flight Pack. Check out the latest "Legend Blue" XX9 below along with a comparison to Westbrook's PE and let us know which one you would scoop up.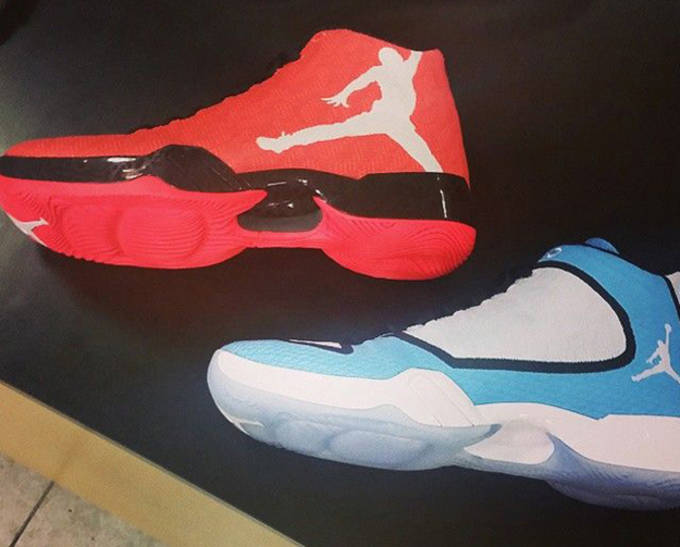 [NikeTalk]
RELATED: The Air Jordan XX9 Is the Latest Show To Get The "Riverwalk" Treatment
RELATED: Russell Westbrook's Jordan XX9 "Legend Blue" PE Has a Release Date