While most sneakerheads struggled to get their hands on a pair of "Red October Air Yeezy IIs, a select few were actually lucky enough to not only land a pair, but get their sneakers signed by Yeezus himself.
There was the fan at a concert who got his pair signed and later turned down a $98K offer. Well-connected sneakerhead Sami Samuels, who seems to know every big-time celeb, met with Kanye to get his pair autographed. Even dude who had fake "Red Octobers," which Kanye gladly pointed out, was even lucky.
If you're trying to join this select group, you'll have a chance very soon and can even determine how much you pay (sort of). A pair of autographed size 12 "Red October" Yeezy IIs will be on the auction block from Grey Flannel Auctions, which is the same company that auctioned off these MJ-autographed "Playoff" XIs.
The Kanye autograph is on the lateral side of the right shoe and has even been verified for authenticity. The starting bid is $2,500 and the auction begins this Friday. If you've got the funds, keep an eye on the auction here.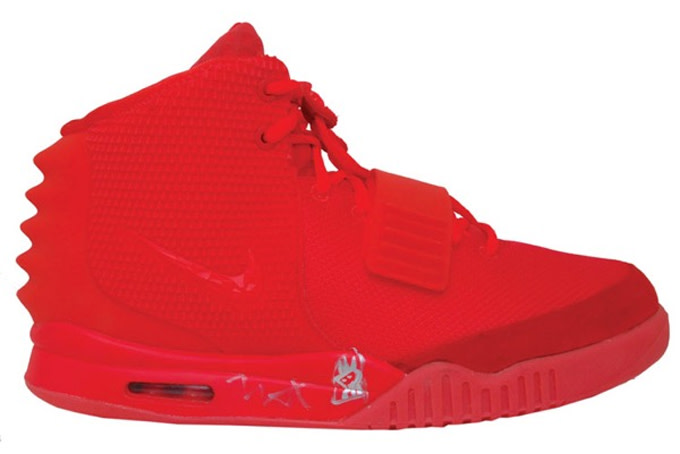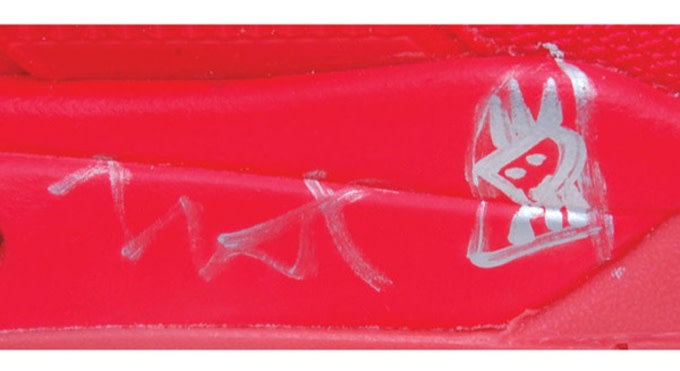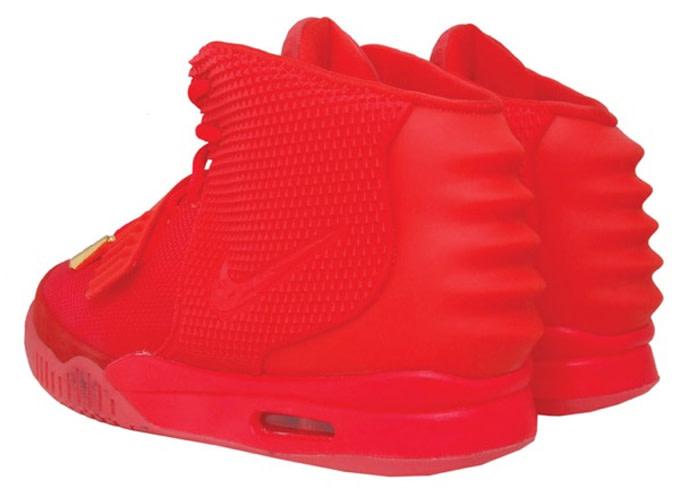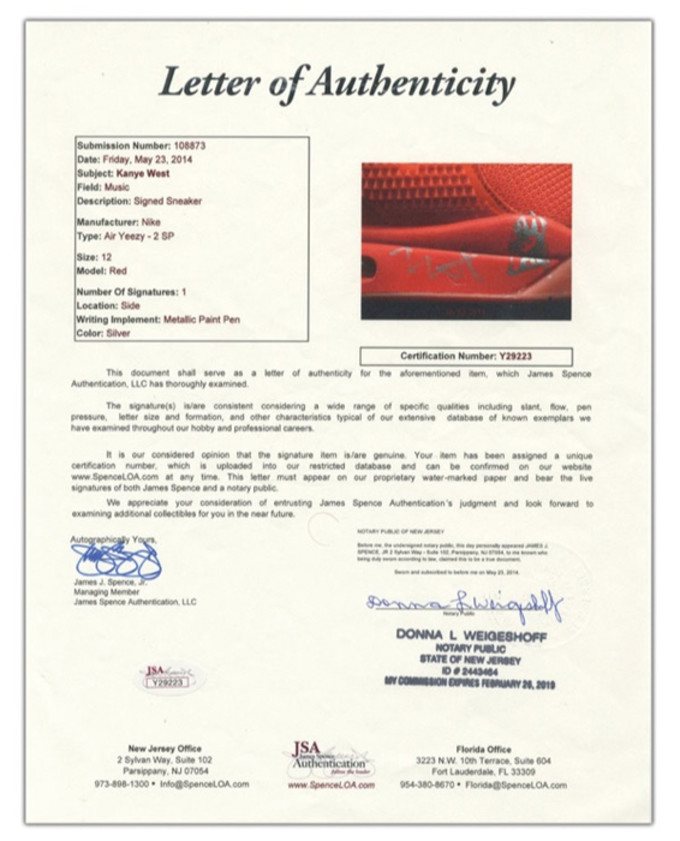 [via Grey Flannel Auctions]