Adidas continues to bridge the gap to its past through the resurgence of models from its own catalogue. We've seen this recently with sneakers such as the ZX Flux and the usage of Tubular technology. Now the ZX 420 is getting a makeover from the likes of avid collector Quote and illustrator Peter O'Toole. The duo first connected on their passion for the Three Stripes in 2011 through posters that depicted over 200 shoes from Quote's collection. They've now collaborated on a project titled "Quotoole," a reworking of the ZX 420, and the folks over at End Clothing recently spoke to Quote about it.

"We had the idea of an old colorway, which is really special and had not been released since the '80s," Quote said. "I had this model called 'Denver' which generally look darker when its unworn, but I wore mine so the sun and rain gave the suede a really special color."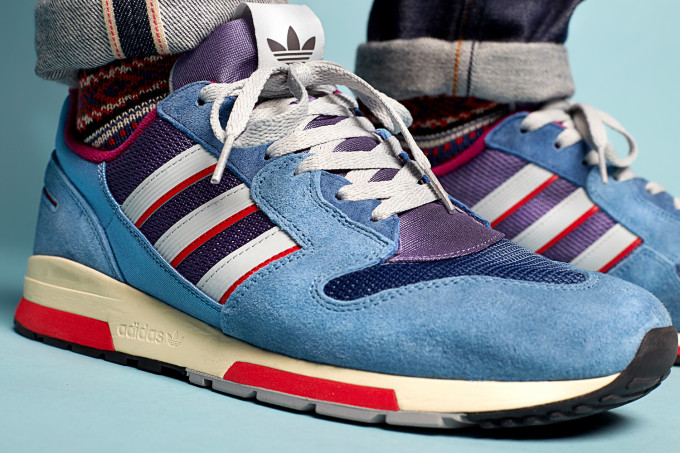 From that point on, they had the project ideated and it was then all about the execution. "We transferred the colorway from my 'Denver' model to the ZX 420 silhouette and when we saw the first sample we both really liked it."

It's no mistake on why they chose an earlier ZX sneaker to work on, though. Not only does this series held in high-regard among sneakerheads, it's a personal favorite of Quote.

"I really love the 3 digit ZX series and when I was doing research in Herzo, I had the chance to stroll through the offices where the designers work. Only a few weeks before I had bought the O.G. version of the model so it was fresh in my mind already," he said.

If you haven't picked up the adidas Originals x Quote x Peter O'Toole ZX 420 yet, it will be releasing this Saturday, November 15 at End Clothing. Make sure you have $120.
[via End Clothing]