Adi Dassler first started making footwear in 1924 in Germany, under the Gebrüder Dassler Schuhfabrik name, before officially founding adidas, the brand we're all familiar with, in 1949. In 1894, John Barbour started to import oiled-cloth to South Shields, England and founded the now-heritage outerwear brand that bears his name.
Both brands have stood the test of time, recreating the products that made them mainstays in their respective lanes. They've both been open to change, too, when it makes sense to their business. This season Barbour and adidas worked together for the first time on a collection — releasing Saturday, November 8, at adidas Consortium retailers, such as End Clothing — comprised of the products that each of them respectively perfected: sneakers and jackets.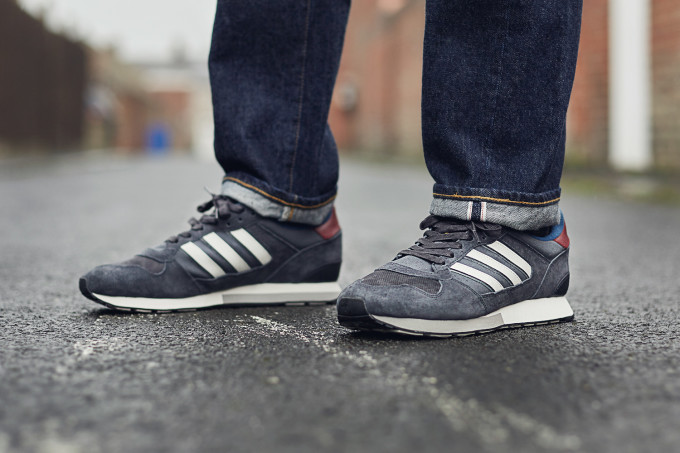 "The collaboration came about through a mutual respect for each other's heritage and a desire to create a very special collaboration to reflect the best of both brands," Barbour Footwear Manager Paul Arnett told us.
That's exactly what both brands did. To create this effect, Barbour and adidas worked on a three-part collection — "Country," "Spectator," and "Military" — and paired the ZX 555, Columbia, TS Runner, and the GSG 9 (a high-cut boot) with outerwear that's functional for the dreary weather that England's known for. It also ventures into the much-mythologized terrace culture, where soccer fans would ditch their team's garb in favor of designer sportswear, in order to go incognito at local pubs — where they'd get rowdy and occasionally in scuffles with rival squads.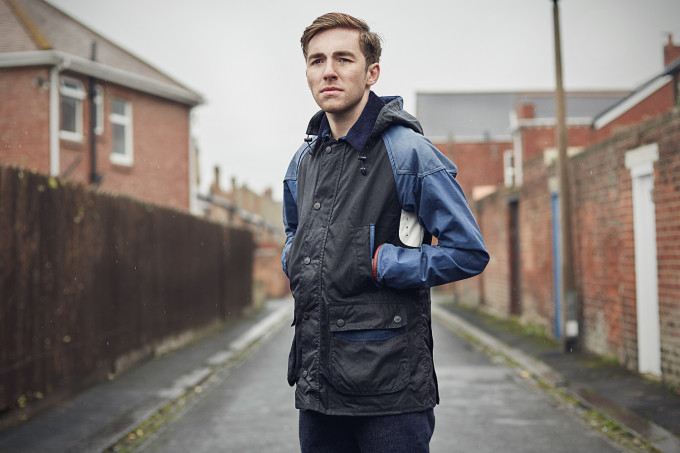 "The [adidas] Originals brand has strong ties to England, grounded in the terrace culture where our trainers and track tops evolved from their sportswear beginnings to become the official uniform of the street," Daniel Bauer, Senior Director Product - Global Originals Statement, said.
On the surface, adidas x Barbour might appear as just another attempt to further integrate the connection between the style and sneaker worlds — giving a lauded designer a chance to reinterpret a brand's back catalog to their pleasing. In actuality, that's the antithesis of what adidas and Barbour are doing together.
Sure, "Elements of the jackets were incorporated into the shoes such as a waxed cotton tongue or the Barbour Beacon logo on the peg ends," as Arnett says, but, as he also states, "the adidas Originals team re-created footwear from their archives to support the stories."
Adidas makes great footwear and a Barbour jacket will last a lifetime. Those two notions, at this point, are almost cliché, but they still ring true. It's also what gives this collaboration legitimacy. It's not so much about " let's see what can Barbour do to an adidas sneaker," or vice-versa, but a genuine crossroads that speaks to the same customer.
Guys who are into soccer, sneakers, and dressing well will own a pair of adidas runners and a waxed jacket. As Bauer says, "We are confident that all the models we selected offer this and will connect with the consumers of both brands.​"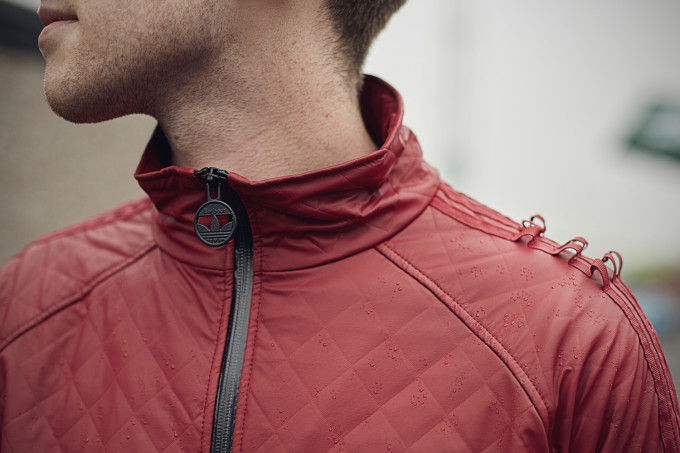 Although the sneakers aren't exactly Barbour jackets placed on your feet, they're as close as it's going to get. "Adidas couldn't use the exact same materials as Barbour, but each footwear model was built in close collaboration with them, leveraging their experience in weather-resistant design," Bauer said.
For those not lamenting over niche European subcultures or wanting to recreate military looks, this collection still provides solid pieces that are just as good as the non-collaborative products that both brands make. They've just been given upgrades that are logical for when it gets cold and miserable outside, and it doesn't get better than wearing what you want, no matter the weather.
And, as Bauer concluded, "The end result demonstrates the mutual respect and understanding both partners have for each other's culture, heritage, and design languages."
It also proves that quality items don't go out of style, even if you merge them together, make them better, and offer them up to the Internet. There will always be someone who wants something that doesn't fall apart. Both companies represented here have decades upon decades of experience making things that don't.