Over the past few years, mud runs and events like Tough Mudder have taken the fitness world by storm. Sprouting up all over the country, Tough Mudder, Spartan Races and other novelty races are pushing the limits through intense obstacle courses that test your physical and mental fortitude. One of the most important things when participating in one of these races, especially a Tough Mudder, is outfitting yourself with the best possible gear to help in your performance.
Since you'll be climbing walls and running through mud, having the right combination of apparel can really elevate your performance and make a major impact on your time. Under Armour is the official sponsor of Tough Mudder, and has rolled out a whole line of products specifically designed to help you conquer the course, but there's plenty of other options that your disposal as well. With events scheduled all throughout the Fall months, we're here to help get you properly outfitted for race day. Here's What to Wear to Your First Tough Mudder.
RELATED: The Ultimate Guide to Novelty Races
RELATED: The 10 Best Sneakers For Mud Runs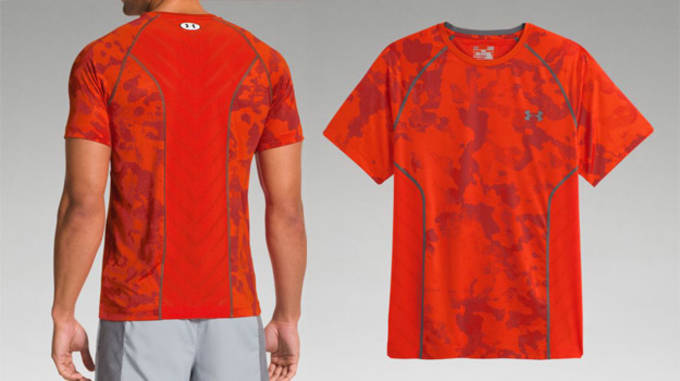 Under Armour HeatGear Sonic ArmourVent Shirt
There's so many baselayer products on the market today that it's tough to find which one best suits your needs for a mud runner. Under Armour's HeatGear shirt is designed to wick sweat away from the body, and keep you cool throughout the duration of the race. The ArmourVent panels also provide the breathability you'll need, as well as a quick drying fabric which is essential for any Tough Mudder.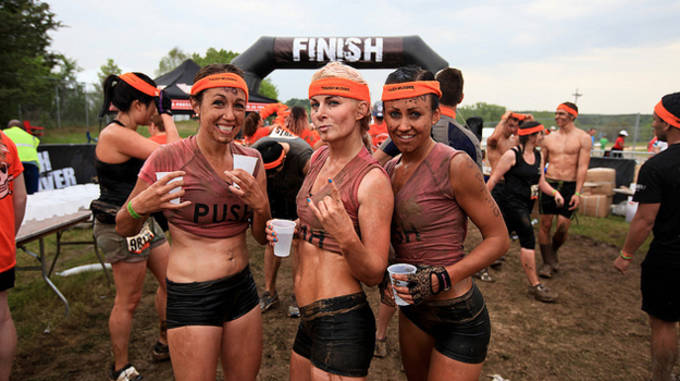 Under Armour Tough Mudder Headband
Under Armour gives out headbands as part of their race promotion when you sign up, but there's always other options to differentiate yourself from the crowd. With multiple styles and colors, UA has the headband you'll need to keep the hair out of your face and look good while dominating the obstacles.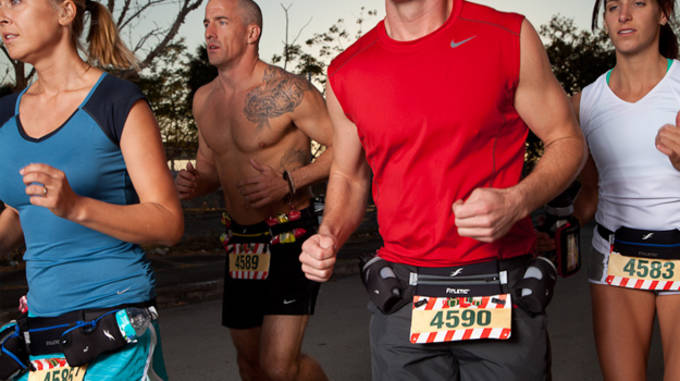 Fitletic Hydration Belt
Hydration is key when doing any physical activity, especially one as grueling as the Tough Mudder. Fitletic's Hydration Belt offers a small fanny-pack like belt that won't weigh you down and keeps you hydrated to thwart off cramping that can occur during the race.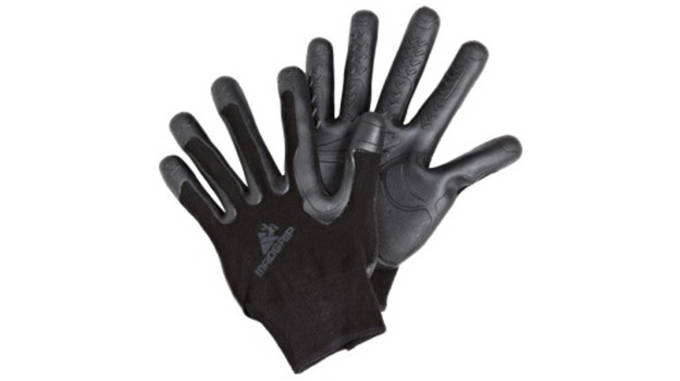 Mad Grip Pro Palm Glove 100
With all the mud, dirt and grime you encounter throughout a Tough Mudder, grip is key. Having the right pair of gloves can improve your time immensely, and is overlooked by many first time runners. Map Grip has multiple styles and colors to choose from that won't break the bank, so you won't feel bad cutting the finger tips off.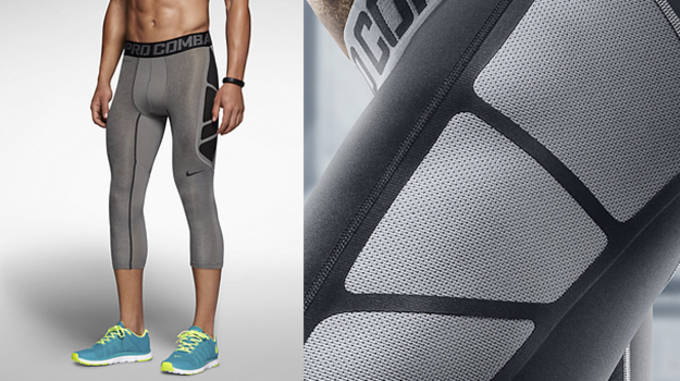 Nike Pro Combat Hypercool Compression Tights
While it's important to not feel weighed down by too much gear for a Tough Mudder, compression shorts or tights are usually the one piece of apparel that gets overlooked. Nike's Dri-Fit compression tights keep the body dry and cool, and will keep all the dirt and mud from getting to places you don't want it to.
$45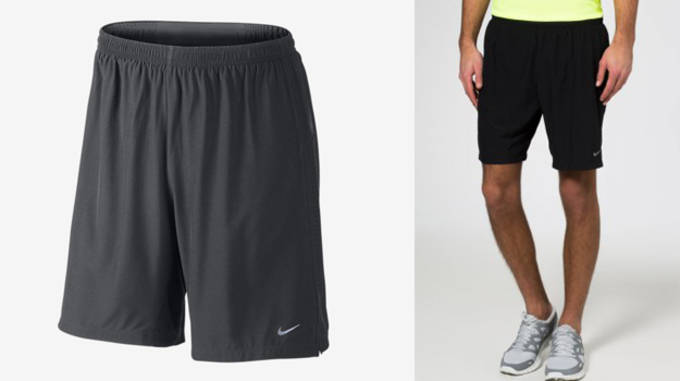 Nike 9" Phenom Two-In-One Sweat Wicking Shorts
There's plenty of options when it comes to shorts, but the most important feature is having a pair that will dry quickly so your not weighed down. Nike's got several options including these Two-In-One shorts, which serve as compression, and every day running shorts. Dri-Fit tech will keep the shorts as dry as possible and allow you to maneuver the course in comfort.
$65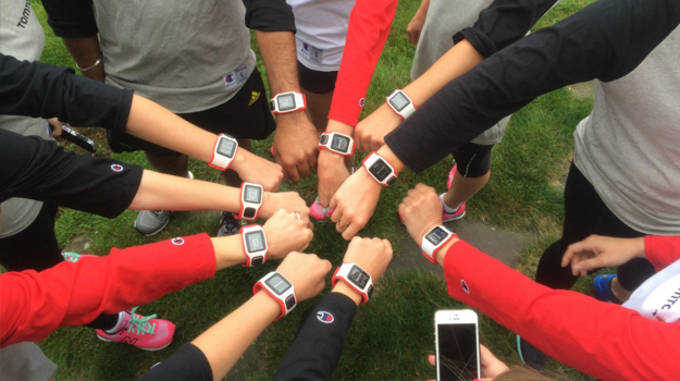 TomTom Runner Water Resistant Watch
There's many choices when it comes to fitness watches and wearables these days, but a Tough Mudder requires something with a little more durability. TomTom's Runner watch has a 5ATM, and is water resistant up to 150 feet so it can withstand the elements of a mud run. The watch also serves as a heart rate monitor which can help you learn more about you body and how you perform.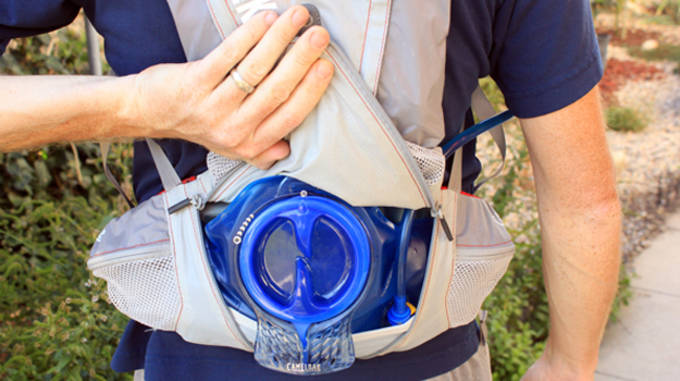 Camelbak Hydration Backpack
Staying lightweight and maneuverable is a top priority for Tough Mudders, but staying hydrated is always more important. When people get into the heat of a race, hydration often slips the mind which can lead to lackluster performance on the course. Strap up a Camelbak Hydration pack, you'll barley even know it's there.
Drymax Sport Socks
Socks are right up there with the most important apparel for a mud run, but is often overlooked because people think they will get ruined. Spending a little extra money on the proper socks that keep your feet cool and dry like the Drymax socks, can thwart off blisters and other foot injuries that can greatly effect performance.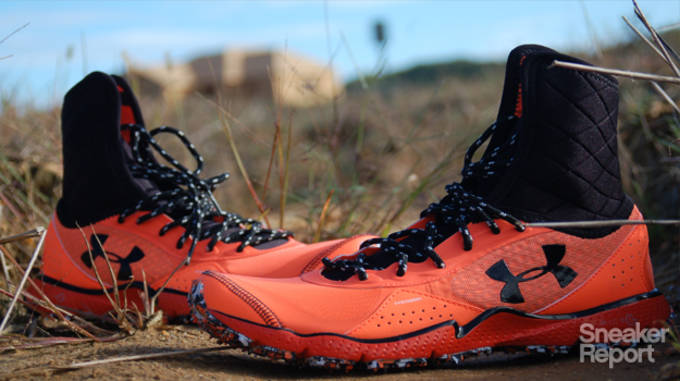 UA Tough Mudder FTHR Shield Trail Running Shoes
What better option for footwear then the shoes specifically designed for the Tough Mudder. Built to withstand all the water, mud and grime you'll encounter on your first mud run, Under Armour built a tank of a shoe that won't weigh you down while running. We gave the UA Tough Mudder trail shoes a full test run at an event last year, and they met the challenge head on.
RELATED: The Ultimate Guide to Novelty Races
RELATED: The 10 Best Sneakers For Mud Runs