The LeBron 11 just won't go away will it?
For years, the "Dunkman" colorway has been a staple to the LeBron line and often sells out. With LeBron's homecoming in Cleveland tonight, and the newly released LeBron 12, bet you thought the days of the LeBron 11 were behind us. Think again. Nike apparently had several versions of the LeBron 11 "Dunkman" and a sample of one that got shelved just surfaced. As usual with the "Dunkman", Nike went with the same mix of green shades but chose a more gross shade for the unreleased sample. Possibly the reason they didn't get released? There's no way we'll no for sure, but to be honest we like the official "Dunkman" colorway that dropped over this one.
Check out the full pictures of the shoes below, along with a comparison to the one that did release. Let us know your thoughts and keep it locked for the official images of the LeBron 12 "Dunkman" which should surface in the near future.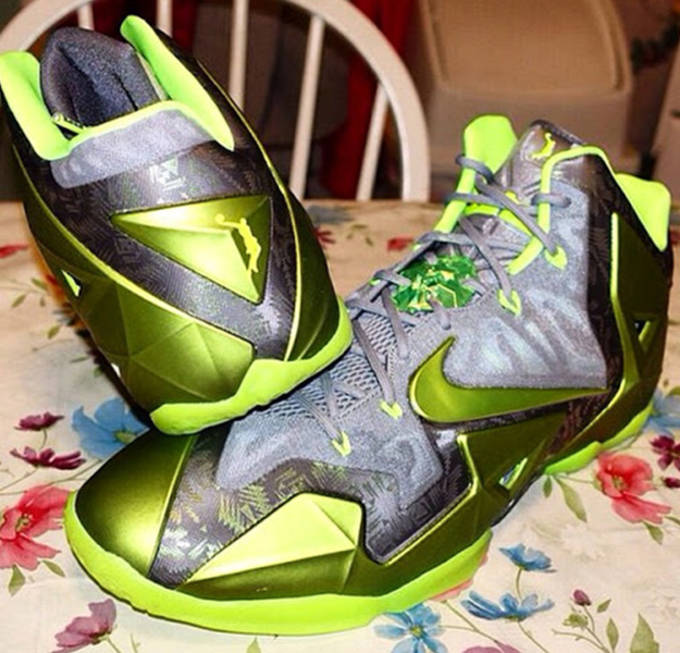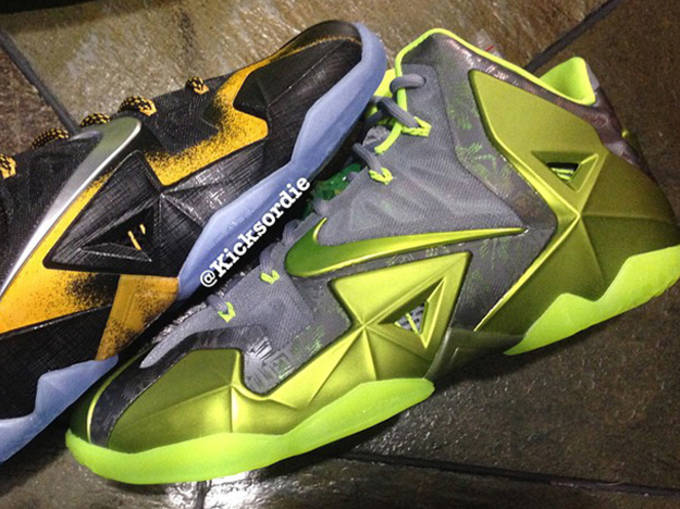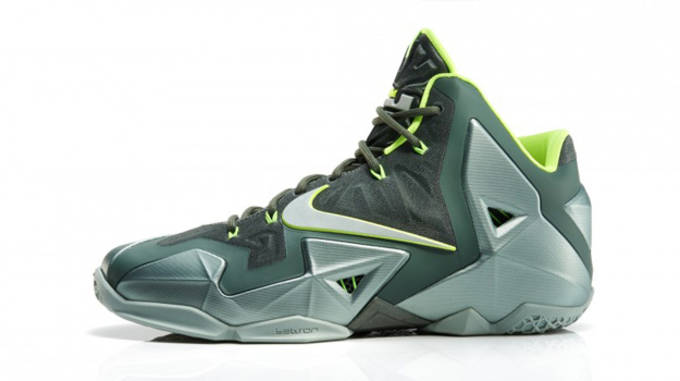 RELATED: LeBron Debuts A Previously Unseen Hometown LeBron 12 Colorway
RELATED: It's Never Officially a LeBron Signature Without the "Dunkman"