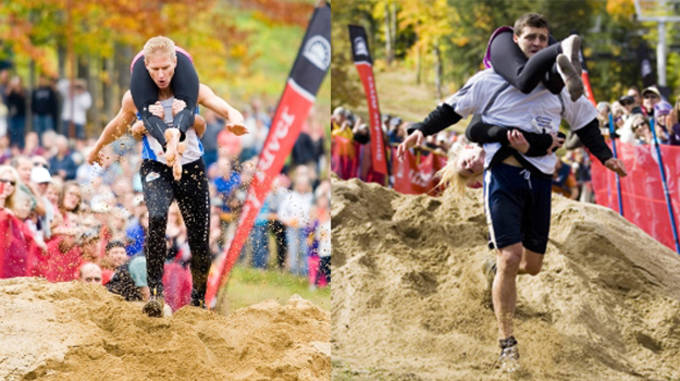 North American Wife Carrying Championships
Location: Bethel, Maine
Why try? Every time you and your lady get into an argument you can just remind her of this race and the shame you both carry by having participated in it.
A marathon made for you and bae (or a potential bae) the North American Wife Carrying Championships is 278 yards long, and requires runners to carry a woman through log hurdles, sand traps and a water hazard called the "widow maker," before reaching the finish line. The fastest two teams from the qualifying round then compete head-to-head in a final round. According to the event's website, the winning duo "takes home the wife's weight in beer, five times her weight in cash, and an entry into the World Championship, which takes places in Finland the following summer." Beer and cash for carrying your significant other through assorted obstacles? Sounds like a date you never knew you wanted. Just make sure you master the "Estonian carry" before the race.
Sign up here.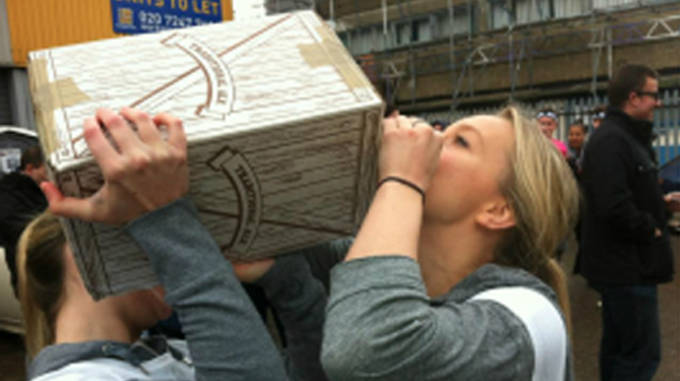 Beat The Barrel Run
Location: London, United Kingdom
Why try? You have to burn off all those calories that comes with drinking 18 pints of beer somehow.
An event that was probably inspired by the movie Beerfest, Beat The Barrel Run requires you and your bros (or gals) to run a 5K race carrying an 18 pint barrel of beer. Teams are made up of two to five people, and each person must complete at least one 5K lap. The first team to cross the finish line with an empty barrel wins. Obviously, there is no easy strategy to successfully winning. Whether you drink before you run or vice versa, someone is bound to throw up and hate themselves the following day. But at least you did it with your squad.
Sign up here.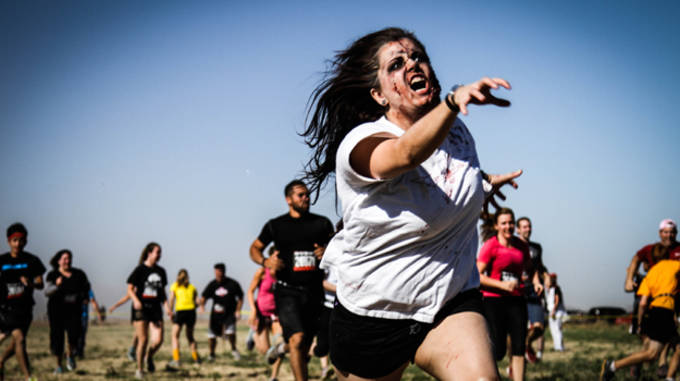 The Zombie Run
Location: Multiple U.S. Locations
Why try? You'll have had ample practice for when the zombie apocalypse actually comes. 
With The Walking Dead back on TV, we are reminded that a zombie apocalypse could occur in the foreseeable future, and we should prepare for such. The best practice out there? The Zombie Run, an event that -- like the Run For Your Lives race that came before it -- requires participants to complete a 5K course featuring zombies. Yes, zombies. Not only do you have to climb, crawl and swim, but you have to watch out for zombies trying to grab flags off of your belt (think flag football but with zombies). You essentially get to live (and/or possibly die) like your favorite Walking Dead character. And whether you make it to the end or not, you get to attend the Apocalypse Party, which features food and beer vendors, as well as merchandise tents.
Sign up here.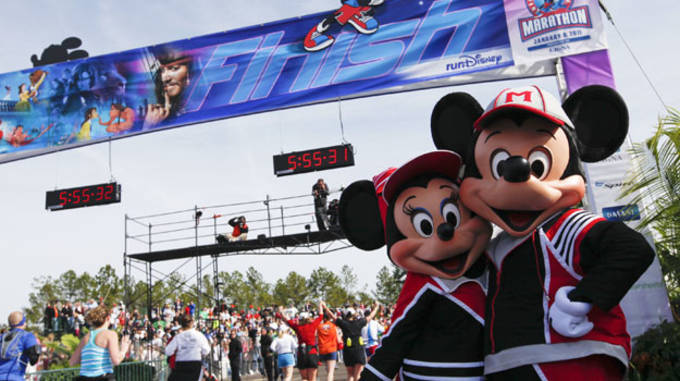 Walt Disney World Marathon
Location: Orlando, Florida
Why try? Because we could all use an excuse to go to Disney World.
Running through all four Walt Disney World Theme Parks, aka the most magical places on earth? Yes. The Walt Disney World Marathon begins and ends at Epcot, with runners traveling through Magic Mountain Park, Disney's Animal Kingdom Park and Disney's Hollywood Studios in between. The 26.2 mile run will feature cameos from Disney's most notable stars including Mickey and Minnie Mouse, and a Cool Down Party with refreshments. But the best part? Those that finish the race receive a Mickey Mouse Finisher Medal. Whether you have a family or you're looking to run alongside your childhood heroes, the Walt Disney World Marathon will definitely be a magical experience.
Sign up here.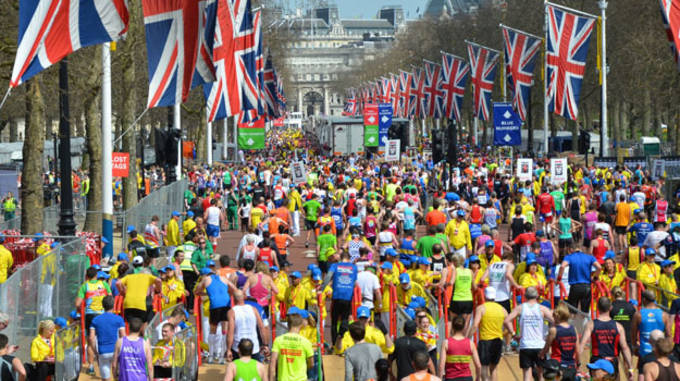 Virgin Money London Marathon
Location: London, United Kingdom
Why try? This may be your best chance to get in the Guinness Book of World Records. Not to mention that it's for a good cause.
The Virgin Money London Marathon is commonly known for its participants, and the eccentric clothing and costumes worn by them. But this marathon (one of the top five international marathons by the way) is also great for all of the scenery: the River Thames; the Old Royal Naval College; the Tower Bridge and The Tower of London. At 26 miles and 385 yards, this event has become known throughout the world since its inception in 1981. But the best part of the Virgin Money London Marathon? The amount of money the event raises for charity. Since 1981, the race has raised over 700 million dollars for charity, and holds the Guinness world record as the largest annual fund raising event in the world. If you want to run in a marathon for a good cause, why not try this one out?
Sign up here.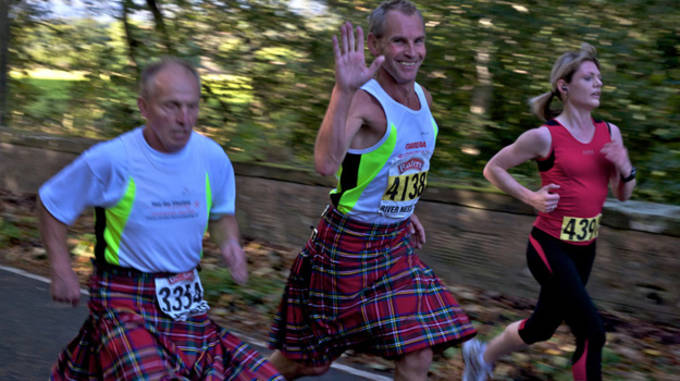 Baxters Loch Ness Marathon
Location: Inverness, Scotland
Why try? You just might catch a glimpse of the fabled Loch Ness Monster.
Yes, this is a race inspired by the legend of the Loch Ness Monster. No, you will not have to battle against the Loch Ness Monster for survival (although that would be pretty incredible and dangerous). Instead, you get to experience beautiful scenery, running through some of the most important parts of Scotland. Seriously, you get to see the shores of Loch Ness, as well as the center of Inverness, the capital city of the Highlands. Obviously, the best part of this race is being in Scotland, and running through a place where a dangerous, underwater creature supposedly resides. However, some people go for other reasons: to raise money for good causes, and to achieve their own personal goals. No matter the reason, you're sure to enjoy yourself.
Sign up here.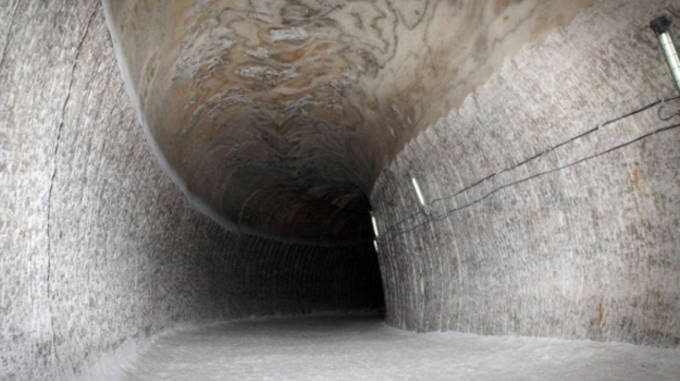 Crystal Mine Marathon
Location: Sondershausen, Germany
Why try? You can journey where few have ventured before. 
The Crystal Mine Marathon is something of a mystery -- even on the internet. There are pictures and a couple of personal blogs and videos about the race, but discovering a website with general information about the event was extremely difficult. (Only because of Reddit were we able to unravel something of a website for the marathon.) Held in a salt mine in Sondershausen (a town in Thuringia, Germany) and 700 meters below ground, this is a marathon for those that are trained athletes. Why? Well the conditions are very extreme. Curves, dry air, steep hills and, well, it's underground. The website even states in bold lettering, that "Only very well trained athletes should participate in this competition, which is one of the hardest marathons." Read some of the personal blogs about people participating in this race, and you'll see that it's mentally and physically challenging. But if you think you can handle 3,500 kilometers of running in an underground salt mine, go forth and prosper.
Sign up here.
The Tensing-Hillary Everest Marathon
Location: Sagarmartha Zone, Nepal
Why try? How many people can really say that they ran a race on Mount Everest?
For those that like their marathons high, the Tensing-Hillary Everest Marathon takes place at none other than Mount Everest. Seriously, the highest elevation point of the marathon is at 18,200 feet, where participants can enjoy an incredible view of the Himalayan peaks. But there's so much more: the Buddhist monasteries of Pangboche (one of the oldest in the area) and Thyangboche (the biggest in the whole Himalayas), as well as the Everest National Park. In order to be a participant you must be in Nepal three weeks before the race for acclimatizing to the high altitude. But when you think about all that you're going to do and see, it's definitely worth it. Just be careful of ice on the upper part of the trail, because that does happen every once and awhile.
Sign up here.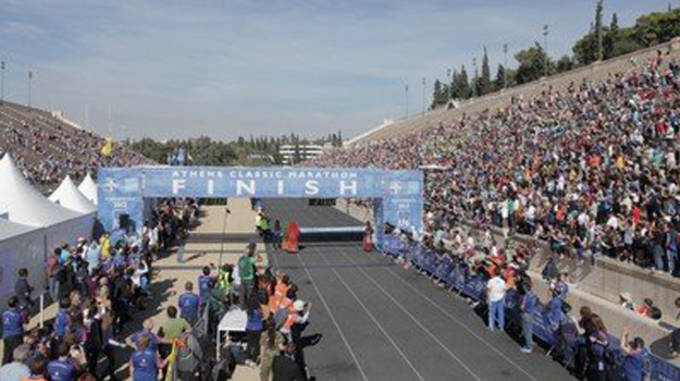 Athens Classic Marathon
Location: Athens, Greece
Why try? If you are going to run a marathon, you might as well make it the OG course.
Most, if not all of these marathons are epic. But this one is epic in the sense that it's based off of Greek mythology. For those of you that never paid attention in class, here's a short history lesson: Pheidippides, a messenger in Ancient Greece, ran from the Battle of Marathon to Athens to announce the Greeks' victory over the Persians. This is where the race takes its concept and name from. Established in 1972, the Athens Classic Marathon is one of the most difficult major marathon races, with a good portion of it uphill. But it's all worth it, especially when you think of passing through a tomb of Athenian soldiers, seeing Nea Makri and ending up at Panathinaiko Stadium. Exhausting? Yes. Worth it? Duh.
Sign up here.
The Great Wall Marathon
Location: China
Why try? Visiting the Great Wall of China is probably already on your bucket list, so why not take it up a notch by running a marathon too?
Of course a marathon at the Great Wall of China is at the top of the list. As one of mankind's greatest monuments, the Great Wall of China has become a place that most people venture to before they die. So why not journey to this historical landmark, and get in a great workout as well? The Great Wall Marathon began in 1999, and has since become a sold-out event with 2,500 runners. The event offers three distances: a marathon, half marathon and a 8,500 kilometer Fun Run. But obviously you want to do the marathon, because why not? But be prepared -- since the race is in May the weather will be hot and humid. So get ready to sweat and climb a lot of stairs.
Sign up here.
RELATED: 10 Surprising Celebrities That Are Running This Year's NYC Marathon
RELATED: 10 Running Shoes That Won't Ruin Your Street Cred This Fall