Let's get ready to rumble.
As you've probably seen by now, former Los Angeles teammates Kobe Bryant and Dwight Howard got into a bit of a skirmish in the Lakers and Rockets season opener last night. After battling for position underneath the boards, Howard pulled down a rebound and in classic Kobe fashion the mamba didn't relent. So what did Howard do with Bryant breathing down his neck? He threw a few elbows, of course, and a shouting match ensued.
Since we are Sneaker Report, we are fascinated at this battle between signature shoe stars. So let's take the beef one step further and look at it from a shoe angle. Kobe was suited up in the white Kobe 9 PEs that we saw him wear for most of the preseason, while Dwight's shoe of choice was the "Away" colorway of the adidas D Howard 5. From a popularity standpoint, the Kobe 9s obviously clobber the D Howard 5s. While they may not be as in-your-face as the Kobe 9's graphic uppers, the D Howard 5 does contain some subtle gems like the Superman logo on the tongue.
In this battle of signature sneaker stars, we are going to leave the verdict to you. Which sneaker wins: the Nike Kobe 9 or the adidas D Howard 5?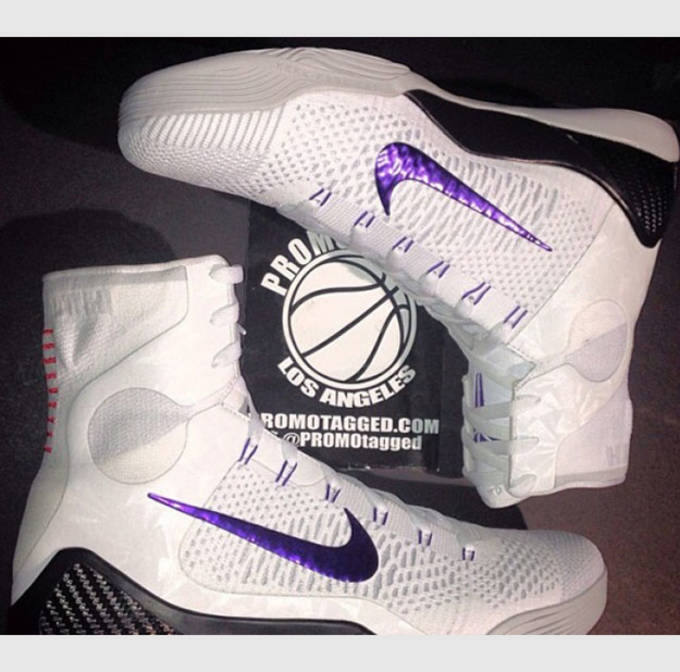 RELATED: The Nike Kobe 9 EM Is Still Alive and Well
RELATED: Guess What Brand Lands the Nation's Top Basketball Recruits?