The San Antonio Spurs "Big Three" are looking to make one more run at the NBA Championship. Coming off a dominating performance over the Miami Heat, Tony Parker and company are gearing up for the 82-game grind, and Peak just debuted two colorways of the TP9-II you'll see laced up during most of their games.
The Peak TP9-II "Home and Away" comes in the typical Spurs colors you've come to know. The "Home" colorway comes in a white base with silver and black accents, while the "Away" version flips the script and goes with a black base with white accents. Technology wise, Peak really stepped their game up, most of all in the traction department. Peak integrated a multi-tread pattern through the outsole which is more rugged and durable then any other model they've produced. Another standout here is the Gradient Dual cushion system, which offers different densities of cushioning throughout areas in the shoe you need it the most. Overall the aesthetics are there for Peak, and they continue to improve on their performance and design year after year.
Let us know what you think of the latest TP9-II, and stay tuned for release dates and pricing information.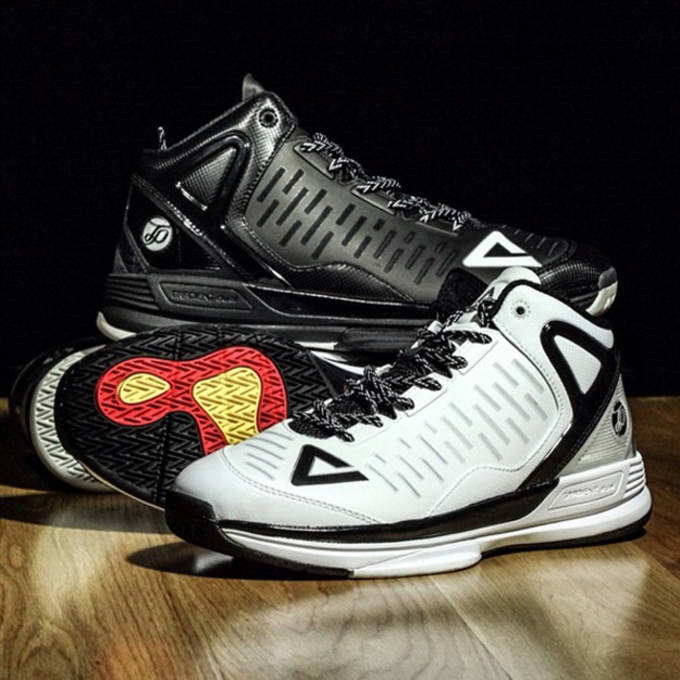 [weocia]
RELATED: SPOTTED: Tony Parker Leads Spurs to Blowout Win in the Peak Team Lightning
RELATED: Tony Parker Joins PEAK, Shows off PE Models