This Sunday, the NBA will experiment with a shortened 44-minute game when the Nets face off against the Celtics. The thought behind the move is to explore giving players more rest, and seeing how a shortened game would flow compared to the traditional 48-minute bout. Several players including LeBron James and Dirk Nowitzki have supported the notion of a shorter NBA season, but believe that cutting down the game time to 44-minutes will have little impact. Following LeBron and Dirk's comments about cutting down the 82 game regular season, Michael Jordan threw his two cents in and it wasn't exactly a endorsement of their choices.
Jordan sounded off and said he would never consider shortening the NBA season due to his love and passion for the game. In MJ's first contract, he added in a "love of the game" clause, which stated that he can against anyone, at anytime, whenever he wants. This was before MJ's growth to super stardom, so we doubt any NBA team would allow that in today's era, as many players are forbidden from participating in activities where they could potentially injure themselves.
In a phone interview about the subject, MJ told ESPN, "I love both of those guys, but as an owner who played the game, I loved playing. If I wasn't playing 82 games, I still would've been playing somewhere else because that's the love for the game I had. As a player, I never thought 82 games was an issue."
He added, "But if that's what they want to do, we as owners and players can evaluate it and talk about it. But we'd make less money as partners. Are they ready to give up money to play fewer games? That's the question, because you can't make the same amount of money playing fewer games."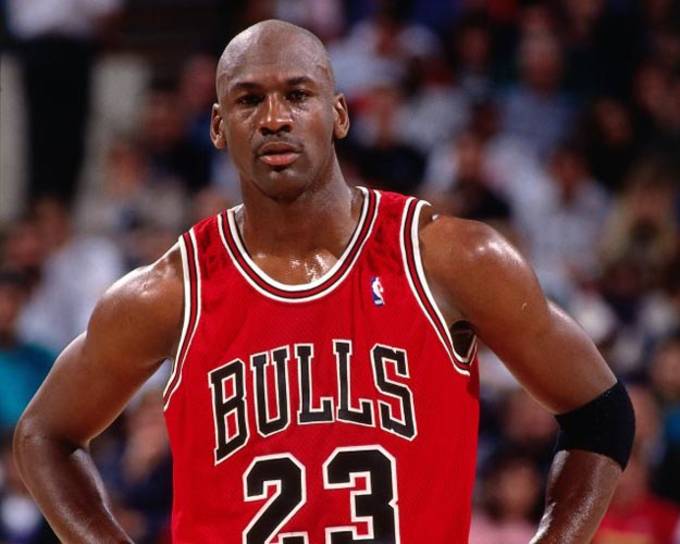 LeBron was adamant about his comments when it came to the shortened game, but believes that cutting down the 82 game season could prevent injuries and keep players healthy.
"It's not the minutes, it's the games," LeBron said before Cleveland's preseason game against Indiana. "The minutes [don't] mean anything. We can play 50-minute games if we had to. It's just the games. We all as players think it's too many games. In our season, 82 games is a lot."
Jordan and the Bulls currently hold the best regular season record, going 72-10 in the 1995-96 season, so it's surprising Jordan wouldn't want to further protect his legacy (not that he needs to). Jordan used the NFL as an example when referring to the physical toll the season takes on players and how he believes the 82 games isn't too much.
"It's not like football," Jordan said. "We don't really have to worry about concussions and some of the physical damage that football players deal with after they retire. I can understand football players wanting to play fewer games from a physical standpoint. But basketball's not the same. I'm not diminishing the fact that we go through a grueling season. But I wouldn't want to shorten the game or play 15-20 fewer games."
With major injuries to some of basketballs brightest talents including Rajon Rondo, Bradley Beal, and of course Kevin Durant, we can see why LeBron would want to shorten the season by a few games. Then again, when it comes to the history of the league, having 82 game season would keep all previous records in tact without any sort of asterisk against it. What do you think of the shortening the NBA season? Is it something the NBA should explore, or should the players just get out there and lace up for 82 games like they've been doing since the 1968-68 season.
[ESPN]
RELATED: Is This The Nike LeBron 12 Low?
RELATED: LeBron James Laces Up the LeBron 12 "NSRL" For His Reunion With the Heat