These days, the quintessential sneaker for all the cozy boyz is usually something constructed of Flyknit. But before the knitted goodness took sneaker culture by storm, there was the Free Run 2. Nike's Free technology has been in the game for 10 years, celebrated in this year's "Genealogy of Free" pack, but it seem 'heads have just recently caught up to its greatness thanks in part to the Free Run 2.
It's 10th anniversary edition is decked out in an all-black upper with breathable mesh and lightweight synthetic overlays. Underneath sits a grey midsole, speckled with contrasting black hits, that prevents the sneaker from being a murdered-out iteration, but still maintains the overall neutral color scheme of the runner.
If your introduction to performance runners turned casual was the Flyknit, experience the comfort of Free by picking up the Free Run 2 on Nike.com for $115.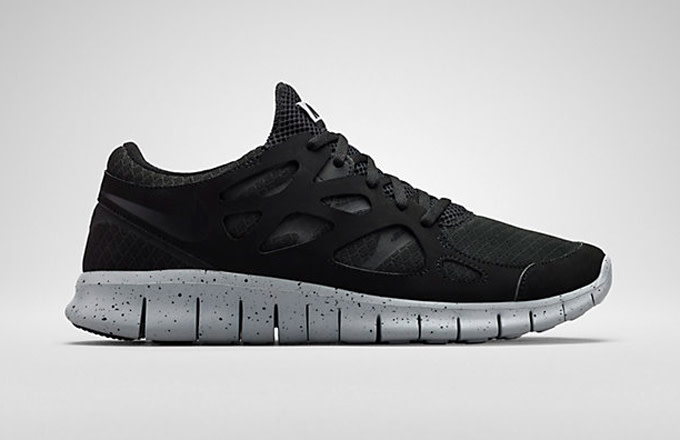 [via Nike]