You gotta love the cross-Cleveland support, right?
After LeBron paid a visit to Browns camp over the summer, Johnny Manziel repaid the favor by taking in the Cavs game court side last night. So what do you wear when you are currently a god in Cleveland? That would be the highly coveted Nike LeBron 11 "What the LeBron." In case there was ay confusion as to which athletic outfitter Manziel was signed to, the rookie quarterback also sported a Tiger Woods hat at the Q. Hey, who would have thought that Johnny Football was a company man?
Check out Manziel's court side Nike LeBron 11 "What the LeBrons" below and keep it with Sneaker Report for more celebrity sneaker news.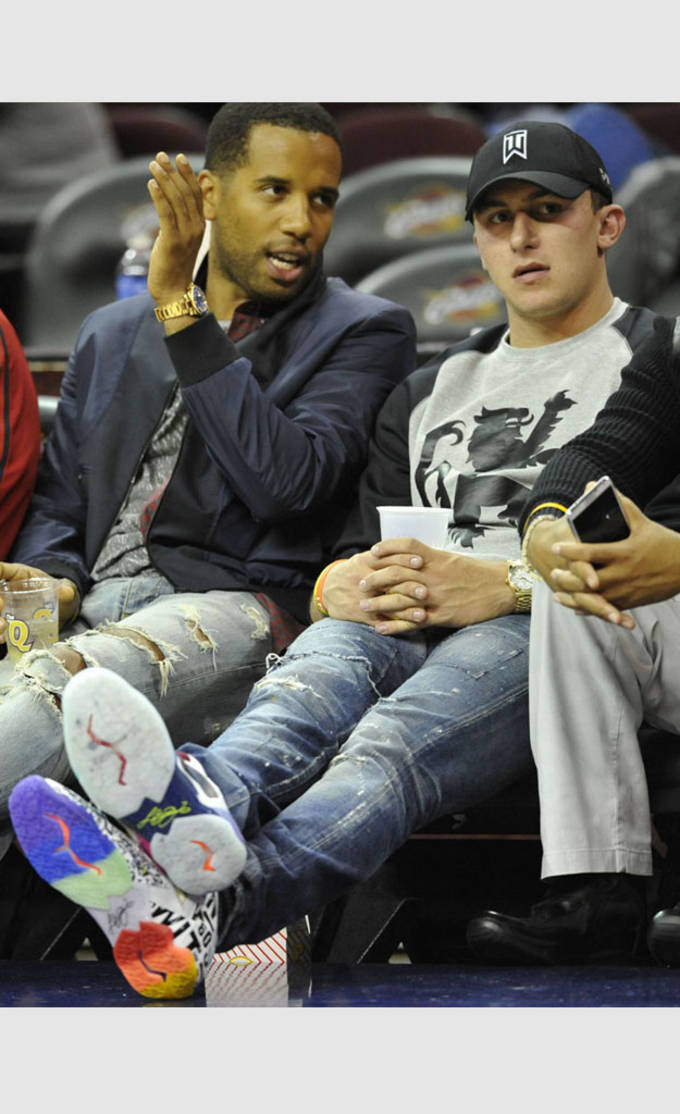 RELATED: You May Have to Wait for the LeBron 12s But Trinidad James Doesn't
RELATED: The Game Seems To Be All About the Nike Kobe 9 EMs Lately