Still searching for the perfect Halloween costume? Forget about the played out zombie and superhero ensembles, and instead go sporty by masquerading as your favorite athlete. From spot-on outfits that everyone will recognize to more lighthearted and humorous garb, there are a number of choices for your All Hallows' Eve shenanigans. It's less than a week away, but we've taken the headache out of your last minute shopping by rounding up ten easy costumes than anyone can wear this Friday.
Riley Jones is a freelance writer from Charlottesville, VA and a contributor to Sneaker Report. With an unshakable affinity for basketball and all things pop culture, he can be found on Twitter @rchrstphr.
RELATED: The Nike Lunar Ballistec Gets A Spooky Makeover
RELATED: The 10 Healthiest Halloween Candies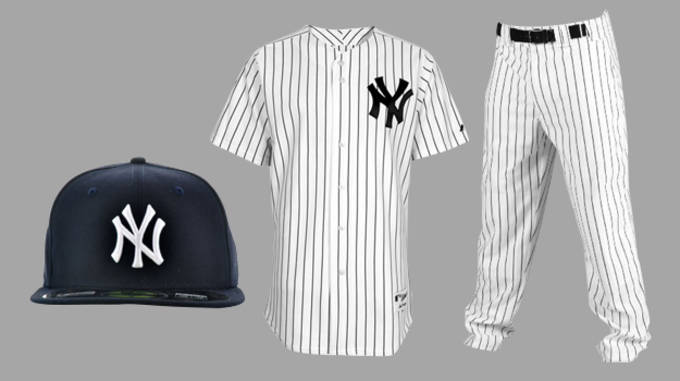 Channel the Greatest Shortstop of all Time in this Jeter Getup
Jersey: $100
Pants: $30
Hat: $35
Derek Jeter's legendary career ended late last month, but you can carry on the Captain's legacy with this timeless Yankees gear. From the navy fitted to the pinstripes, onlookers will be bowing down with Re2pect.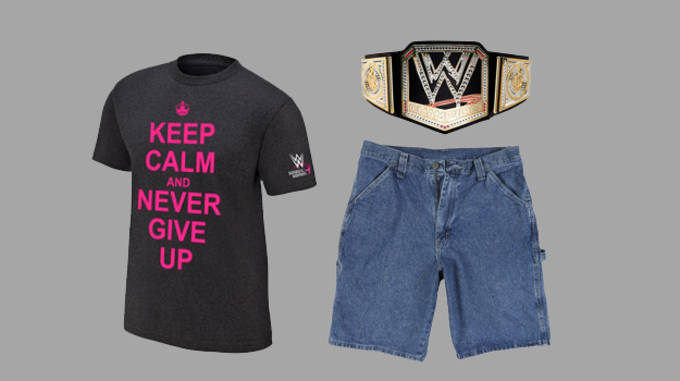 Let 'em Know the Champ is Here as John Cena
T-Shirt: $25
Jean shorts: $14
Title belt: $14
For under a C-Note, you can channel the "Hustle, Loyalty, and Respect" mantra of 12-time WWE Champion John Cena. Just don't forget the jorts, they're an integral part of this one.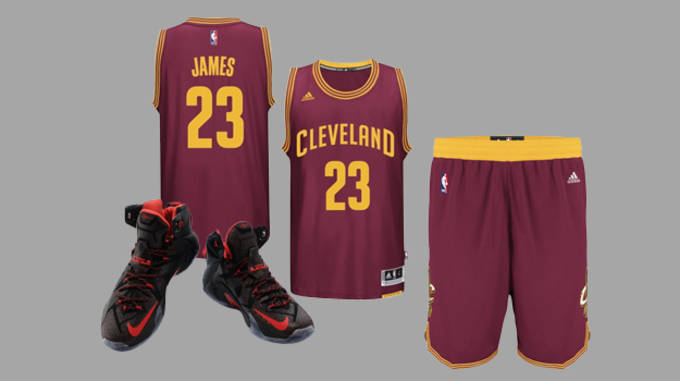 Become the Homecoming King as LeBron James
Jersey: $110
Shorts: $65
Shoes: $200 (available 10/30)
You won't need a crown to dress like the King this Halloween. Pick up the matching Cavs road jersey and shorts, then cop the LeBron 12s on release date and you'll be ready to stunt on all the basic costumes. Bring along some chalk for added effect.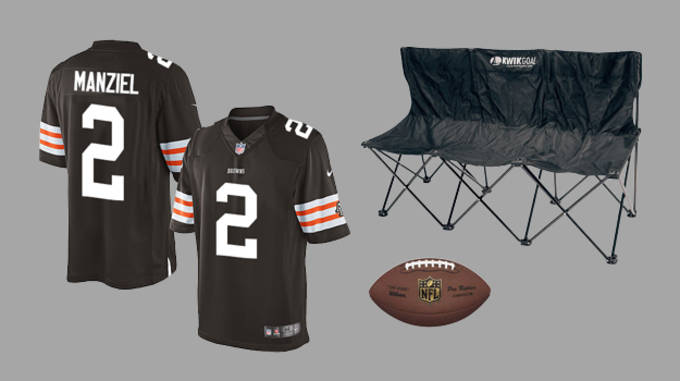 Catch up on Your Rest and Recovery as Johnny Manziel on the Bench
Jersey: $100
Football: $100
Portable bench: $50
Johnny Football has spent much of the NFL season riding the bench, and this Halloween, you can too. You've got the game day ball, but will you even get a chance to use it? Probably not.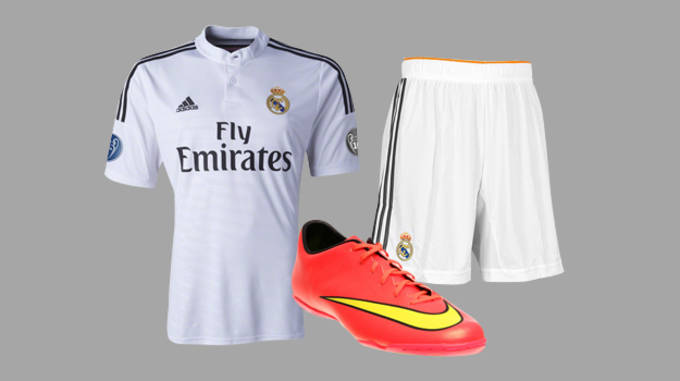 Become Cristiano Ronaldo, Without the Cleats
Jersey: $110
Shorts: $40
Indoor boots: $60
If you're dressing as Ronaldo this Halloween, make sure to opt for the indoor version of the Mercurials instead of his cleated signature model. Wearing cleats while roaming the town and partying could lead to some nasty injuries, so stick with the Mercurial Victory IC and a Real Madrid kit for this look.
Perfect Your Passing Arm as Peyton Manning
Jersey: $150
Pants: $70
Helmet: $150
Show 'em who the TD king is with this Peyton Manning getup. If you're an aging vet who can still outperform everyone else at your work place, this is the costume for you.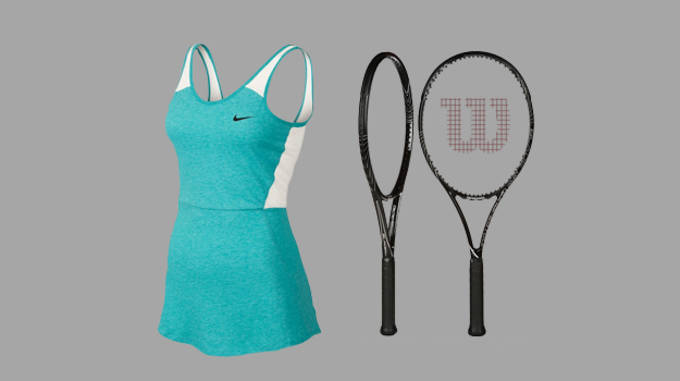 Take a Page From Serena Williams' Style 
Serena Williams has been on fire this year, holding the world No. 1 spot for 200 weeks, making her just one of five women to ever pull of the feat. Rep her landmark season with her tunic and Wilson racquet. Just don't smash it.
Make it Rain as Floyd "Money" Mayweather
Gloves: $560
Shorts: $96
Novely money: $6
It's not going to be easy to walk in the shoes of Floyd "Money" Mayweather, so you'd better bring along your credit card. Channel the Money Team captain with a pair of official Grant gloves, customized shorts, and stacks of play money so you can make it rain on bystanders.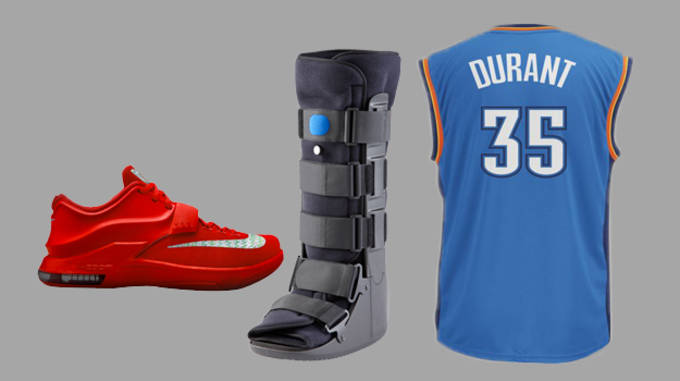 Live Out Kevin Durant's Injury
Jersey: $65
Surgical boot (for right foot): $90
Shoe (for left foot): $150
KD's spent the last few weeks recovering from foot surgery, and there's no telling exactly how much time he'll miss. If you really want to pull off the costume, you need to go 110% with a post-op boot on your right foot to really sell the injury.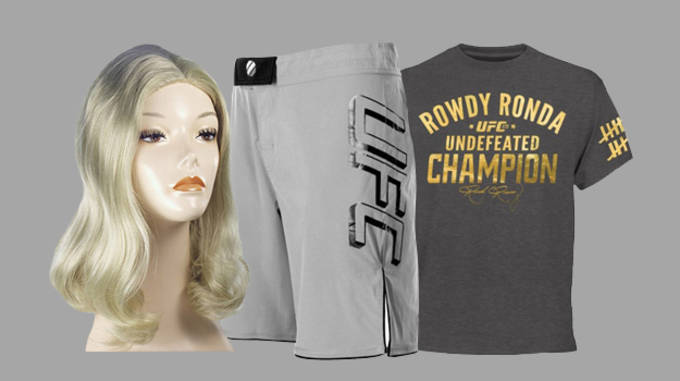 Knock 'em Out as Blonde Brawler Ronda Rousey
T-Shirt: $27
Shorts: $35
Wig: $21
Become undefeated UFC Women's Bantamweight Champion Ronda Rousey with this wig, personalized tee, and UFC training shorts. Just make sure you're ready to throw down with Rousy's trademark judo in case anything goes awry during your night out.
RELATED: The Nike Lunar Ballistec Gets A Spooky Makeover
RELATED: The 10 Healthiest Halloween Candies