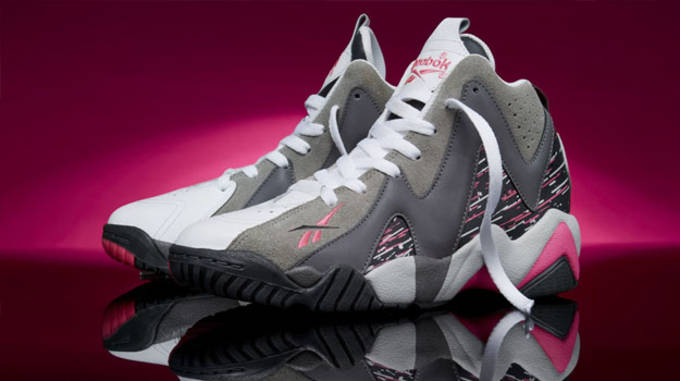 October is National Breast Cancer Awareness month, and players around every sport will hit the field laced up in pink gear to show their support. With 31-days serving as a reminder of the ongoing fight against breast cancer, sneaker brands have stepped up their game over the last few years to further raise awareness and roll out a full run of all pink shoes and apparel. Nike's always led the pack for Breast Cancer Awareness, honoring legendary North Carolina State women's basketball coach Kay Yow with specialized sneakers featuring the pink ribbon. The NFL is also a major participant in this initiative as starting this weekend, you'll see just about every player in the league wearing some sort of pink gear when they hit the field.
Not only is this a great initiative throughout sports to help raise awareness, it also helps raise money to fight this disease with brands giving portions of the sales to charities. With today kicking off Breast Cancer Awareness month, we've compiled the best sneakers brands have scheduled, and where you can scoop them up to help support this important cause.
Danny Mitchell is a freelance writer from New York and contributor to Sneaker Report with a relentless passion for the Knicks, sneakers, golf, and vintage 90′s gear. Find him on Twitter @dmitch_23
RELATED: The Nike Hyperdunk 2014 Goes Pink for Breast Cancer Awareness
RELATED: Nike Raises Awareness for Breast Cancer with the Kobe 9 EM "Kay Yow"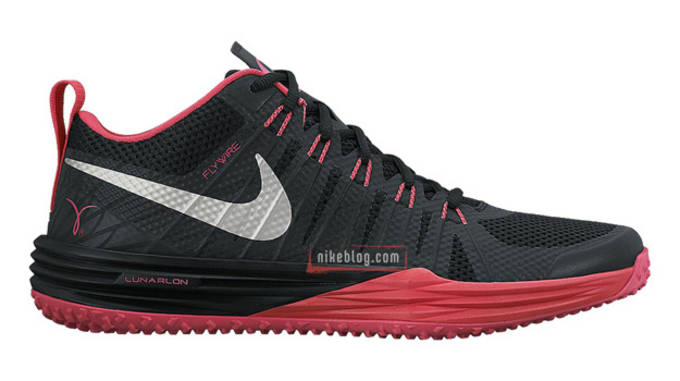 No. 12: Nike Lunar TR1 Kay Yow x Oregon Ducks
Best for: Training
Pink scale: Nas' birthday suit

Nike's been a pioneer when it comes to breast cancer awareness apparel, so it's no surprise they paired this summer's premier training shoe with their favorite school. The shoes feature the signature Kay Yow Cancer Foundation ribbon on the heel, as well as the traditional "O" logo for Oregon on the tongue. This is slightly more toned down then most other shoes on the list, but it offers an everyday option to show your support at home or the gym.
$120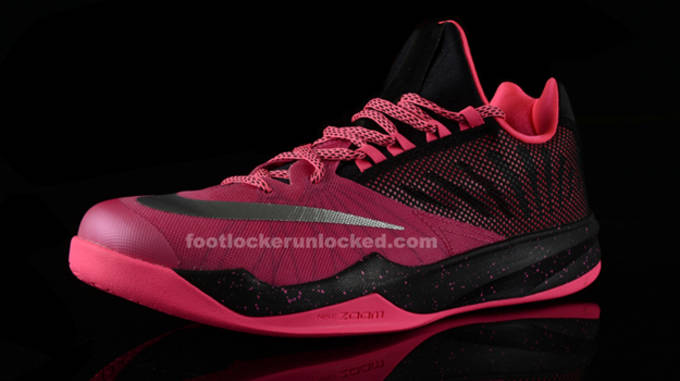 No. 11: Nike Zoom Run The One "Kay Yow"
Best for: Basketball
Pink scale: Toys"R"Us Barbie aisle

The first half of Nike Basketball's "Kay Yow" collection for 2014 comes in the form of the Zoom Run the One. The shoes come in a low top cut and as their name insists, are designed specifically for quick cutting point guards. They come in the standard "Kay Yow colorway with black and pink, but the color block design and exposed mesh along the heel area really make this stand out amongst the crowd.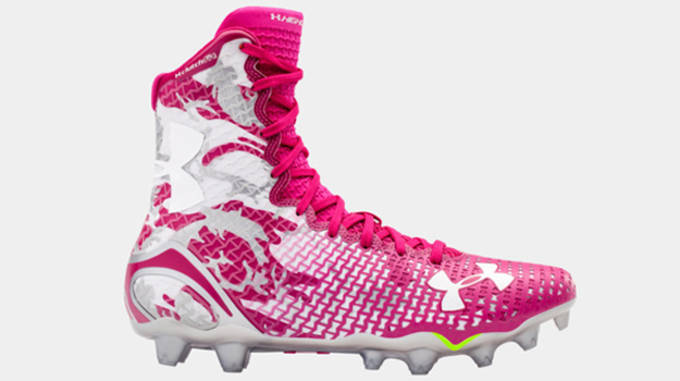 No. 10: Under Armour Highlight MC "Power in Pink"
Best for: Football
Pink scale: Jigglypuff

The NFL has been a major participant in Breast Cancer Awareness month, so it's no surprise Under Armour dropped this pink version of their top selling shoe from the summer. This Highlight MC is part of UA's Power in Pink campaign, which will donate $10 million to Johns Hopkins Kimmel Cancer Center for research and innovation. Keep an eye out for Cam Newtown this month, there's a good chance he'll lace these up next time the Panthers take the field.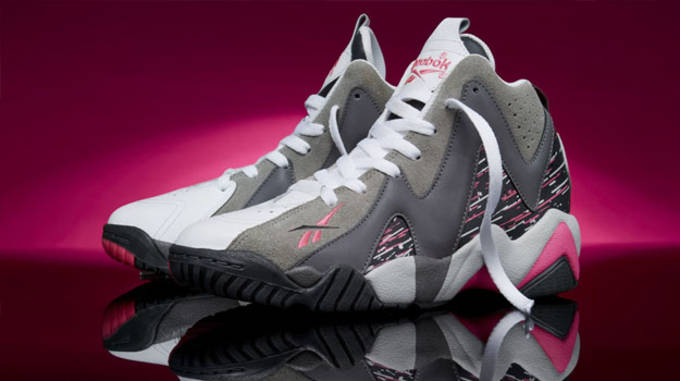 No. 9: Reebok Kamikaze II "Breast Cancer Awareness"
Best for: Basketball
Pink scale: Craig Sager's suit

Reebok brings one of their most iconic silhouettes to the forefront for Breast Cancer Awareness with this version of the Kamikaze II. Straying away from the typical look for October, Reebok made these with shades of grey through the upper, and is accented by white, black and pink details throughout the shoe. The best part about scooping up this pair is a portion of the sales go directly to the Avon Breast Cancer Crusade, and Reebok has committed to donating at least $300,000 to the cause. Look for these at major retailers when they drop October 3.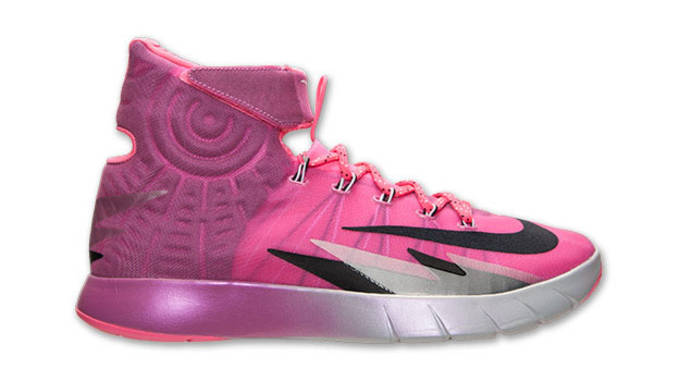 No. 8: Nike Zoom HyperRev "Think Pink"
Best for: Basketball
Pink scale: Nicki Minaj's hair circa 2012

Although October is officially the month of Breast Cancer Awareness, Nike started early by dropping the "Think Pink" HyperRev to kick off 2014. The shoes come in a pink base through the upper, and is accented by silver and black tones throughout the midsole and upper. Keep an eye out this NBA season, as the HyperRev is a go to sneaker for many players around the league so these could pop up on court in the very near future.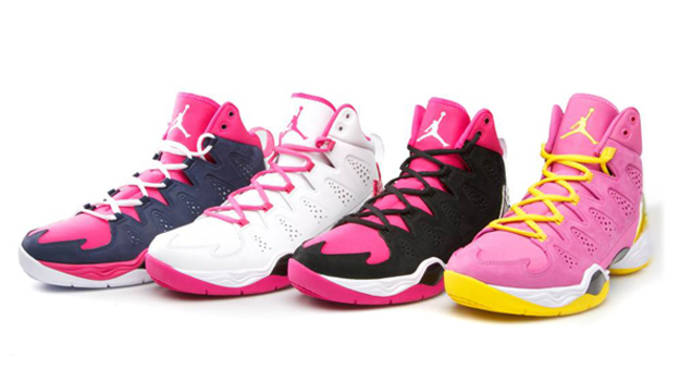 No. 7: Jordan Melo M10 "Breast Cancer Awareness" PE's
Best for: Basketball
Pink scale: Dwayne Wade's pants

Back in January, Jordan Brand dropped a special collection of Breast Cancer PE's for some of the top college teams to wear on their run towards the NCAA tournament. Georgetown, Cal, North Carolina and Marquette all laced up these pink PE's for rivalry games last year, so hopefully Jordan Brand keeps the tradition going and unveils special colorways for October. Maybe even a XX9 Breast Cancer PE? One can only hope.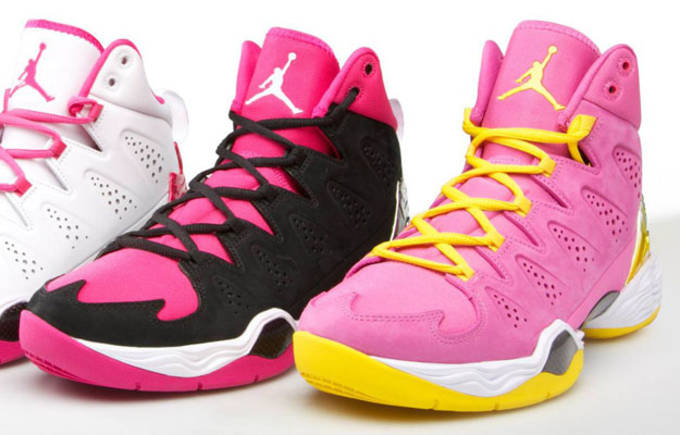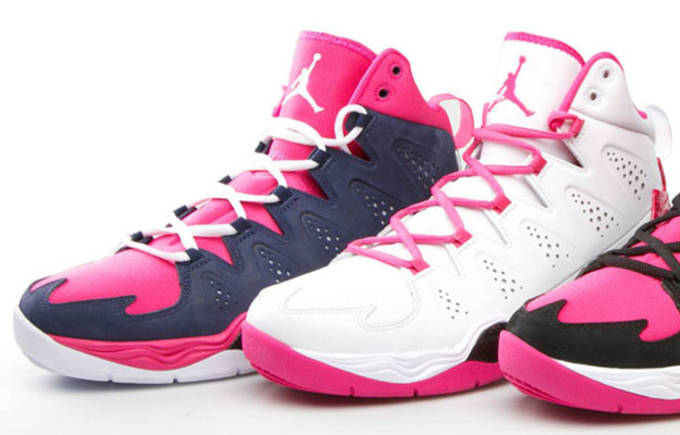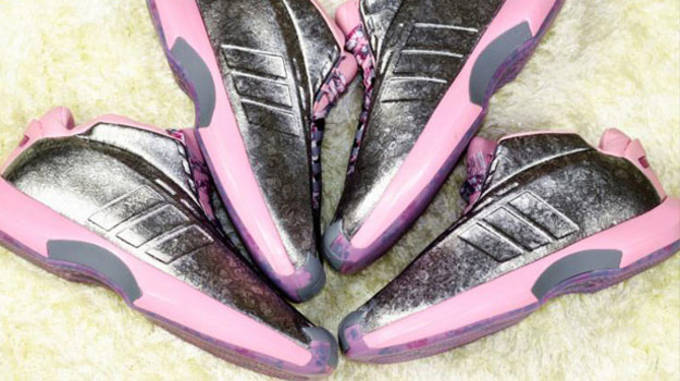 No. 6: adidas Crazy 1 John Wall "Breast Cancer Awareness" PE
Best for: Basketball
Pink scale: Katy Perry circa 2011

Made special for John Wall to wear during Mother's Day, adidas debuted the Crazy 1 "Breast Cancer Awareness" PE. As far as detailing goes, adidas went above and beyond with the oil painting paisley pattern through the upper, and the use of pink laces with flowers running through them. Unfortunately for us, these PE's never saw the light of day. Maybe adidas is just holding off to drop these in the next few weeks, but don't hold your breath.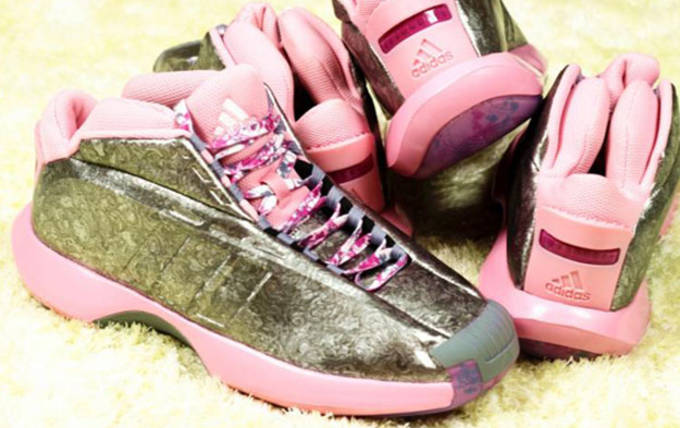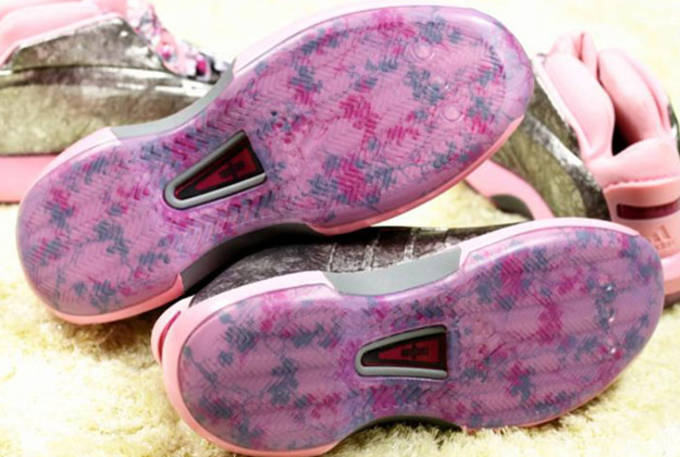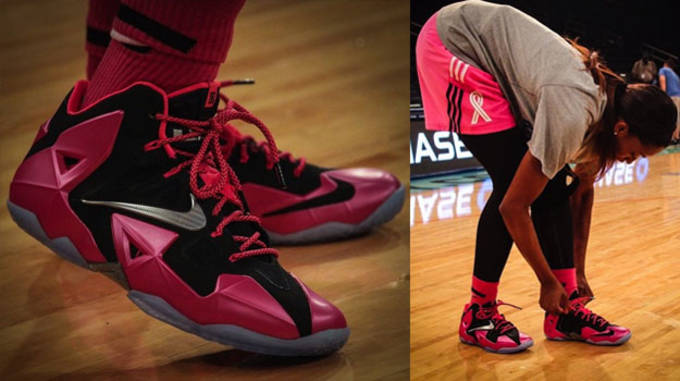 No. 5: Nike LeBron 11 "Breast Cancer Awareness" PE
Best for: Basketball
Pink scale: Nicki Minaj's Bentley

During the WNBA season, the league held a Breast Cancer Awareness week which brought us some special pink PE's of your favorite kicks. Included in those was these LeBron 11 PE's made especially for Swin Cash. With the LeBron 12 on deck, the chances of these ever hitting retail are slim to none, but if your in dyer need, hit up NikeiD, it's as close as you'll get.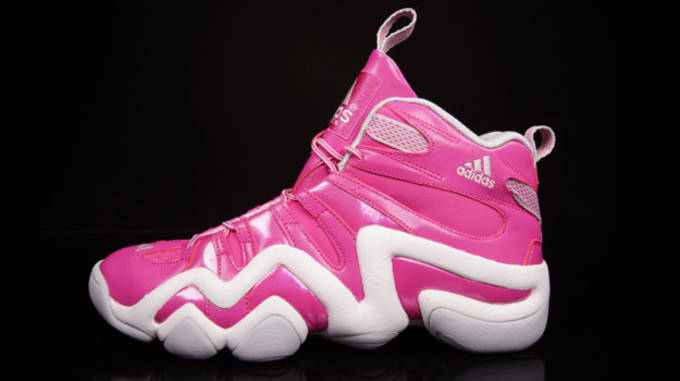 No. 4: adidas Crazy 8 "Breast Cancer Awareness" 
Best for: Basketball
Pink scale: Fat Joe's button-ups

adidas went to a classic in the archives for their Breast Cancer Awareness shoe and dropped this special edition Crazy 8. Taking the iconic silhouette from Kobe's days with the Three Stripes, this Crazy 8 is one of the brightest and most eyecatching versions of any shoe on our list. Hopefully we see these grace the hardwood across the NBA, maybe even an opening night shoe for the Iman Shumpert? We can dream, no?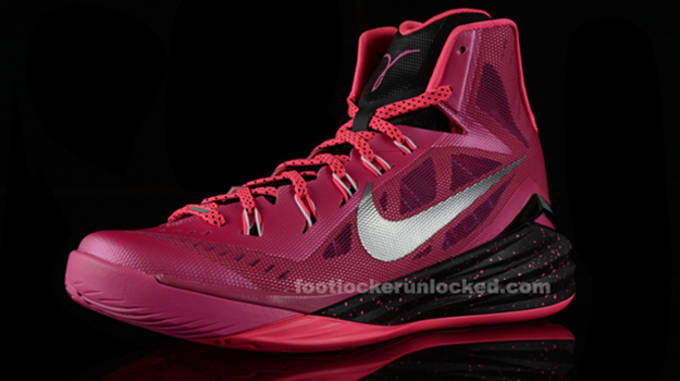 No. 3: Nike Hyperdunk 2014 "Kay Yow"
Best for: Basketball
Pink scale: Ice Cube's church suit

The second installment from Nike's "Kay Yow" collection features one of the premier basketball shoes in the Swoosh's rotation this year. The Hyperdunk 2014 comes with the full Lunarlon outsole to they're ready to go on the court, and the pink and black styling makes it one of the best colorways we've seen to date. Like every Kay Yow sneaker Nike rolls out, a portion of the proceeds go directly to the legendary coach's foundation, so scooping them up is a win for everybody.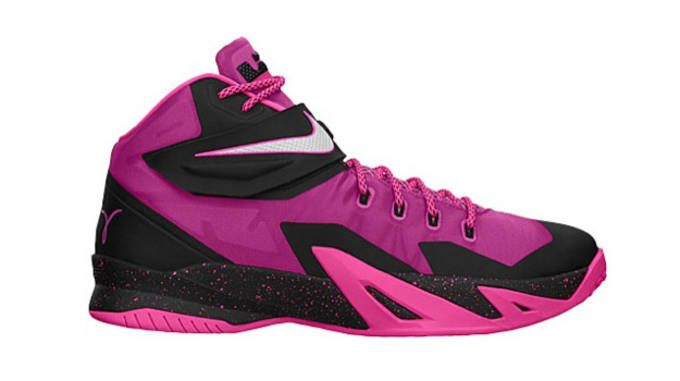 No. 2: Nike Zoom Soldier VIII "Kay Yow"
Best for: Basketball
Pink scale: Yeezy's blazer

King James got his LeBron 12 ready to drop in the next few weeks, but Nike wanted to bring something special to his secondary Zoom Solider line. In terms of detail, this  Zoom Solider stands out above the rest with a paint speckled midsole, and bright pink outsole. The combination of pink and black is balanced throughout the shoe, and it's capabilites on court cement it's spot at #2.
$130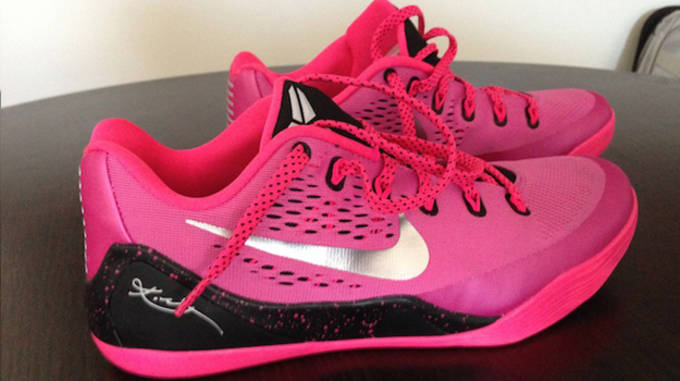 No. 1: Nike Kobe 9 EM "Kay Yow"
Best for: Basketball
Pink scale: Cam'ron's Range Rover
It's been a busy summer for the Kobe 9 EM series, as just about every week a new colorway surfaces. The "Kay Yow" colorway stands above the rest, not only because of it's aesthetic value, but simply due to the cause they're supporting. The all pink engineered mesh upper jumps out unlike any other shoe, and the small use of black through the heel counter gives a nice offset. Unfortunately, these were only seen throughout the WNBA's Breast Cancer Awareness week and have yet to hit retail, but never count out Nike, they could drop anytime over the next few weeks.
RELATED: The Nike Hyperdunk 2014 Goes Pink for Breast Cancer Awareness
RELATED: Nike Raises Awareness for Breast Cancer with the Kobe 9 EM "Kay Yow"