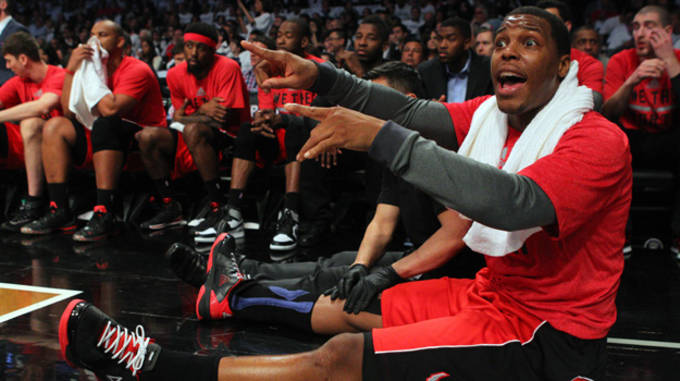 No. 10 – Kyle Lowry
2013-14 stat line: 17.9 ppg, 7.4 apg, 4.7 rpg
Sneakers worn: adidas
X factor: Age and fatigue
At 28, Toronto's Kyle Lowry is the oldest players on this list, but if he can keep up his momentum from last season, he's a sure bet for one of the year's breakout stars. It looks like he's finally found his home with the Raptors, and last season he helped lead them to their first Atlantic Division championship since 2007. Lowry also had the highest points per game and assists per game averages of his career, yet was somehow snubbed during the All-Star Game selections. With a freshly inked contract with both the Raptors and adidas, we envision big things on the way from this Toronto PG.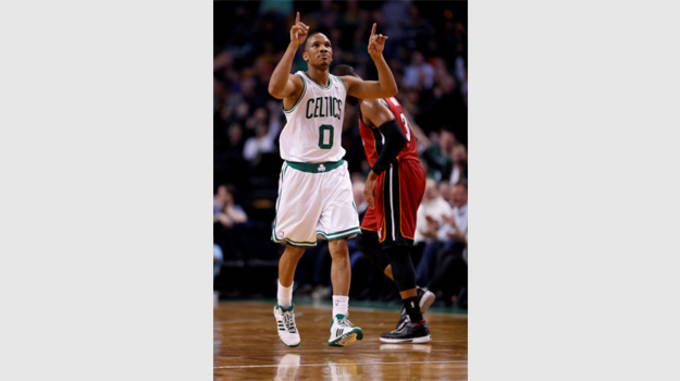 No. 9 – Avery Bradley
2013-14 stat line: 14.9 ppg, 3.8 rpg
Sneakers worn: adidas Crazy Ghost
X factor: Injuries
After a shaky start filling in for the injured Rajon Rondo at the start of the 2013-14 season, Boston's Avery Bradley found his footing when he was moved to shooting guard. Despite being sidelined for months with a nagging ankle injury, Bradley had the best season of his career, averaging nearly 15 points per game and doubling his average from 2011-12. He signed a new, four-year contract with the Celtics in June, and if he can stay healthy, Boston could very well be poised for another big postseason run.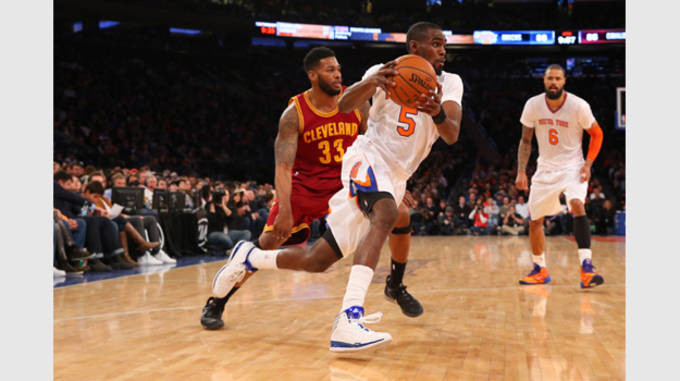 No. 8 – Tim Hardaway Jr.
2013-14 stat line: 10.2 ppg
Sneakers worn: adidas Crazy Light 3, adidas Crazy 8
X factor: Experience
With Derek Fisher and Phil Jackson at the helm, the New York Knicks are primed for a fresh start. One key factor on the court will be Tim Hardaway Jr., the former Michigan Wolverine who has nowhere to go but up. He out-shined everyone at last year's Rising Stars Challenge with a game high 36 points, and he shined for the Knicks with 22.8 ppg over five games during summer league action. Hardaway's pops was one of the most underrated players of his generation, but we have a feeling Timmy Jr. will be earning his due props sooner than later.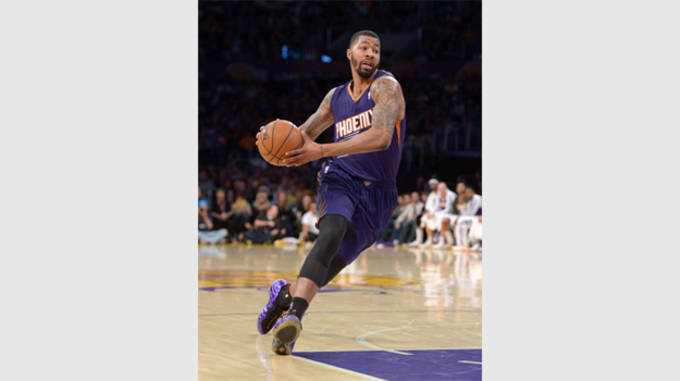 No. 7 – Markieff Morris
2013-14 stat line: 13.8 ppg, 6.0 rpg
Sneakers worn: Nike Air Foamposite One, Nike Air Foamposite Pro
X factor: Playing time
Last season, Phoenix's Markeiff Morris was a candidate for both the Most Improved Player (won by teammate Goran Drajic) and Sixth Man of the Year awards, cementing himself as a major player for the Suns going forward. Now that Channing Frye is in Orlando, you can bet that Morris will pick up the slack at power forward. And if Morris is able to progress at the same rate he did last season, the Most Improved Player honors could very well be staying in Phoenix for another year.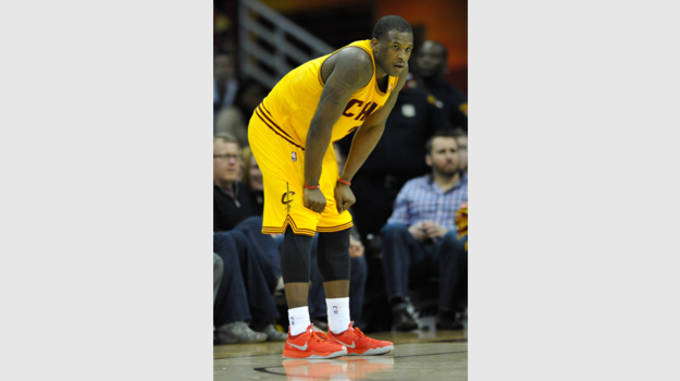 No. 6 – Dion Waiters
2013-14 stat line: 15.9 ppg, 3.0 apg
Sneakers worn: Nike Zoom Crusader
X factor: Touches
It's been a busy off-season in Cleveland, so it's understandable that Dion Waiters has been lost in the shuffle. Moving forward for the Cavs, it's hard to imagine anything other than the James-Irving-Love show, but we're betting that Waiters will be still able to shine amongst the stacked roster. Like Kyrie Irving, Waiters is still young and hungry, and he's only getting better. As long as he can get enough touches on the ball, this could be his chance to become elite.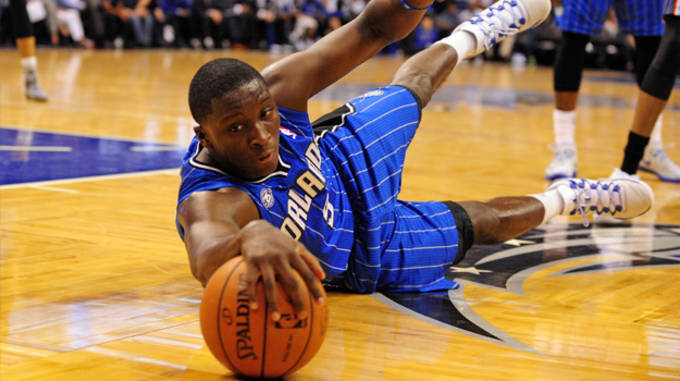 No. 5 – Victor Oladipo
2013-14 stat line: 13.8 ppg, 4.1 apg, 4.1 rpg
Sneakers worn: Jordan XX8 SE, Jordan Super.Fly II
X factor: Experience
Fresh off an outstanding rookie season, Victor Oladipo is sure to make a huge impact for the Magic this year. He's an incredibly athletic, versatile player that can handle both the point and shooting guard while getting it done on both ends of the floor. Although he came up short against Philly's Michael Carter-Williams for Rookie of the Year honors, we suspect that will only further fuel Oladipo's fire. Last season, he had a handful of monster games, going for 25+ points on five occasions. Don't be surprised if he doubles that to ten this year.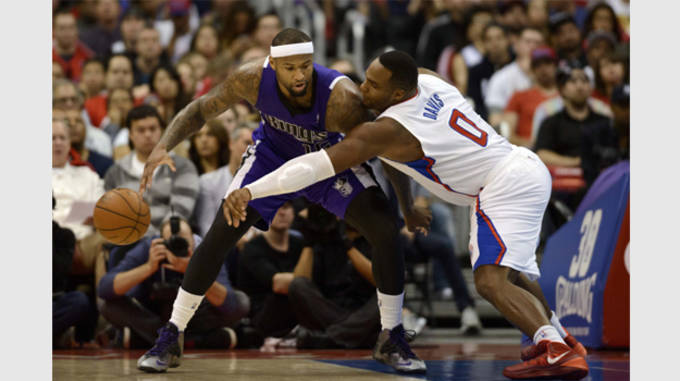 No. 4 – DeMarcus Cousins
2013-14 stat line: 22.7 ppg, 11.7 rpg
Sneakers worn: Nike LeBron 11, Air Jordan Retros
X factor: Attitude issues
Thus far, the only thing stopping DeMarcus Cousins from breaking through as a superstar player is, well, DeMarcus Cousins. He's an outstanding player, and his numbers are only improving, but unfortunately he's just as well known for his antics and bad behavior as he is his on court proficiency. We're hoping this dominant big man can get his head in check and keep it together, because there's no reason he shouldn't be an All-Star starter come 2015.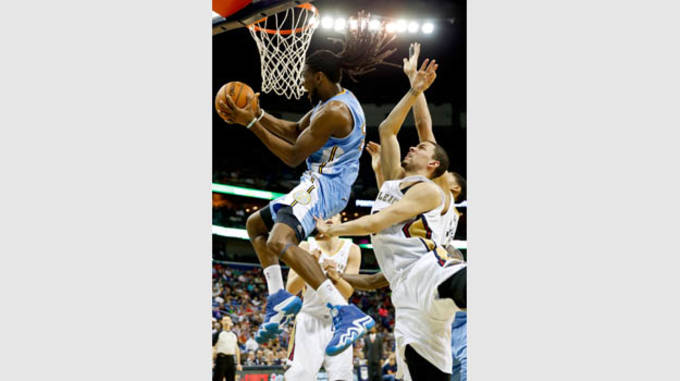 No. 3 – Kenneth Faried
2013-14 stat line: 13.7 ppg, 8.6 rpg
Sneakers worn: adidas Crazy 8
X factor: Experience
Another big man we're expecting major things from is Denver's Kenneth Faried. He's a beast on offense and defense, and last season he showed flashes of a superstar. After a dominant run with the US men's national team this summer, you can expect the "Manimal" to return with some newfound expertise. In fact, don't be surprised if he comes for Dwight Howard's spot on the Western Conference All-Star squad.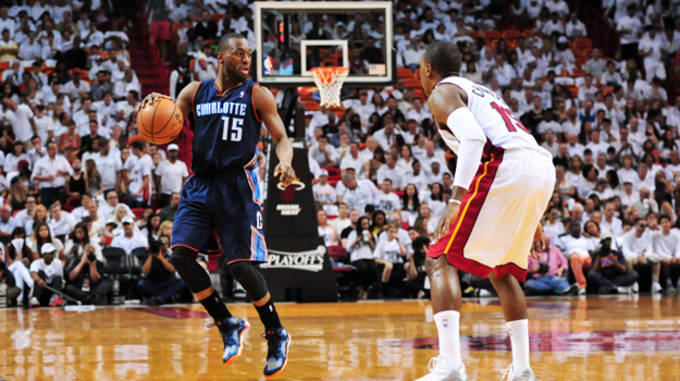 No. 2 – Kemba Walker
2013-14 stat line: 17.7 ppg, 6.1 apg, 4.2 rpg
Sneakers worn: Under Armour Anatomix Spawn
X factor: Consistency
Things are looking up for the Charlotte Hornets as we approach the 2014-15 season. In July, they picked up Lance Stephenson, who gave Goran Dragic a close run for the 2014 Most Improved Player Award. Even more, fourth year point guard Kemba Walker has the potential to explode as a superstar. Walker's been a valuable asset ever since he arrived in Charlotte, and the only thing he needs to work on is his shot selection and staying consistent. If his 47% shooting in the 2014 playoffs is a sign of things to come, Kemba could become one of the biggest threats in the league this season.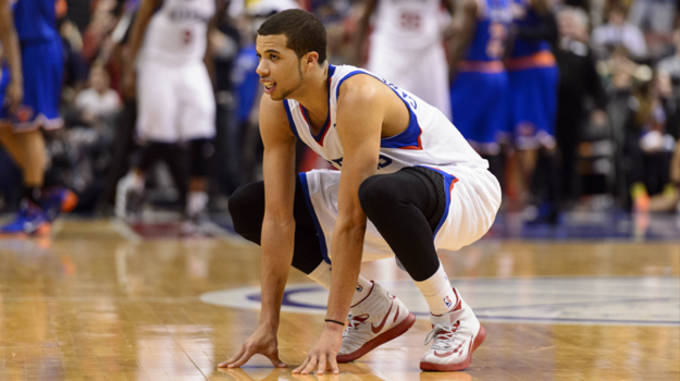 No. 1 – Michael Carter-Williams
2013-14 stat line: 16.7 ppg, 6.2 apg, 6.2 rpg
Sneakers worn: Nike Zoom HyperRev
X factor: Experience
This one may seem like an obvious pick, but the 2014 Rookie of the Year is our choice for the most likely player to breakout as a superstar. After being selected 11th overall by the Philadelphia 76ers, it's safe to say he was a sleeper pick. MCW was on a tear all year long, doing just about everything on the court and cementing himself as the young player to watch. Now, the only thing he needs to overcome is a shoulder injury that's been bothering him since May. Thankfully, he's been quoted as saying he expects to be ready for the start of the season, and we're expecting even bigger things this time around.