ComplexCon returns to Long Beach Nov. 6 - 7 with hosts J. Balvin and Kristen Noel Crawley, performances by A$AP Rocky and Turnstile, and more shopping and drops.
Secure your spot while tickets last!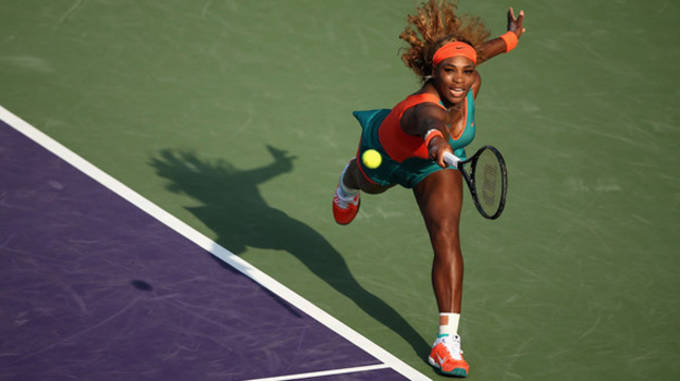 Today, 18-time singles champion Serena Williams celebrates her 33rd birthday. Although many consider 33 the end of your prime, Serena's dominance of the sport is strong as ever. She is currently the #1 ranked women's singles player in the world (the oldest to do so), and back in September she beat out Caroline Wozniacki to capture her sixth US Open.
Much of her success on the court can be attributed to her work ethic in the gym which only enhances her natural athletic ability. When healthy, there are very few players who display the strength and speed Serena does, so it's no surprise she is fourth on the all-time list for Grand Slams, and is only moving up. Serena's influence stretches beyond her game on the court as she dominates the spotlight with endorsement deals with Nike, magazine covers, and commercials with Beats By Dre.
Serena once said about her game, "I always say that when I'm playing well, no one can beat me. I'm not just saying that to sound full of myself or anything, but it's true."
Some call it cocky, other call it confidence, but when you back it up like Serena does you can only respect it. We've seen some incredible shots by Serena over the years, some that simply define just how great of a player she is. To celebrate Serena's 33rd birthday, take a look back at some of her most athletic shots ever.
RELATED: Serena Williams Advances In The Nike Lunar Mirabella
RELATED: Serena Williams Graces the Cover of Fitness Magazine
Serena Outlasts Azarenka On Her Way To Another Wimbledon Title
When: 2012
Worth it? Wimbledon is possibly the biggest stage in all of tennis, and that's when Serena is at her best. In a tough semi-final match against Victoria Azarenka, Serena made a couple ridiculous shots en route to capturing her fifth Wimbledon title. Serena's still got some work to do if she's going to all-time Wimbledon titles, as Martina Navratilova currently holds the record with 9.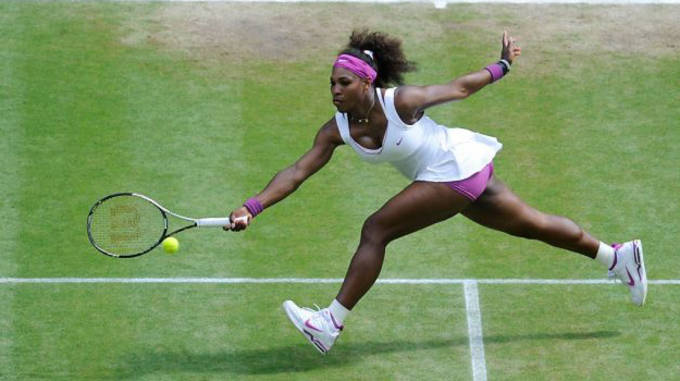 11 Years Later, Serena Wins Another French Open
When: 2013
Worth it? Out of all the major tournaments, none have eluded Serena quite like the French Open. Her first win at the French came back in 2002, so when she won more then a decade later over Maria Sharapova, the weight was lifted.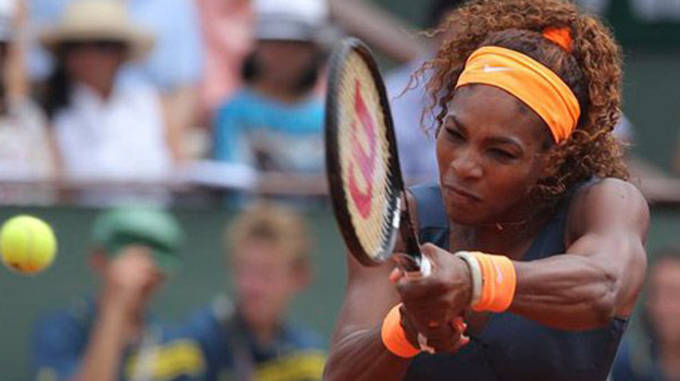 Sorry Venus, It's Nothing Personal
When: 2003
Worth it? In one of the most hyped Wimbledon matches in recent history, Venus and Serena faced off against each other in the finals. Serena reigned supreme, as her athleticism and strength overpowered Venus on way to winning her second Wimbledon title. It may be family first for Serena, but you can never give up a chance to beat your sibling.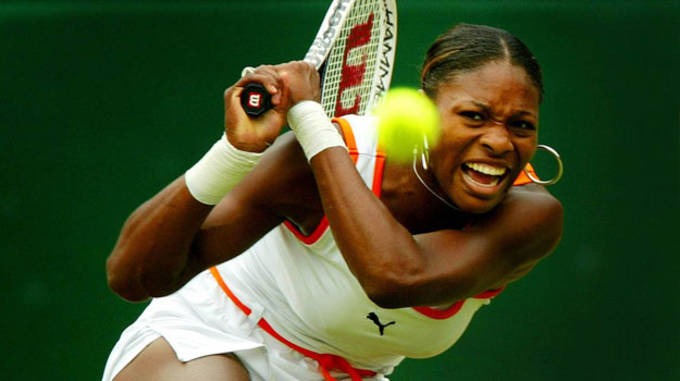 There's Nothing Quite As Poetic As Serena in Slow Motion
When: 2013
Worth it? With an average speed of 122 mph, Serena's serves are amongst the fastest of any woman in tennis history. Would you want to be on the receiving end of that? We didn't think so.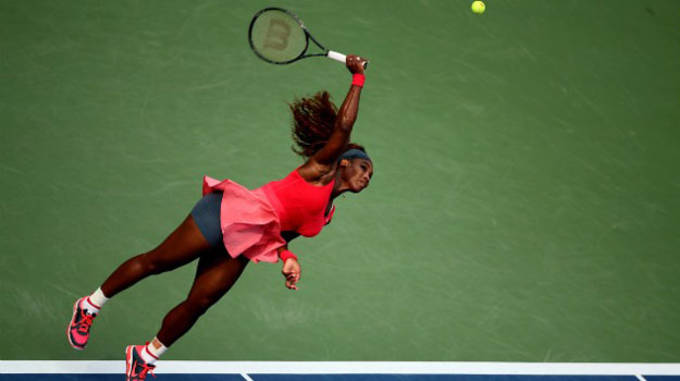 Serena Goes Wire to Wire to Capture Another US Open
When: 2012
Worth it? In one of her toughest finals matches ever, Serena battled with Victoria Azarenka through three tough sets. The match marked the first time a finals saw three sets since 1995, and Serena stepped up to the challenge and brought home her fourth US Open title.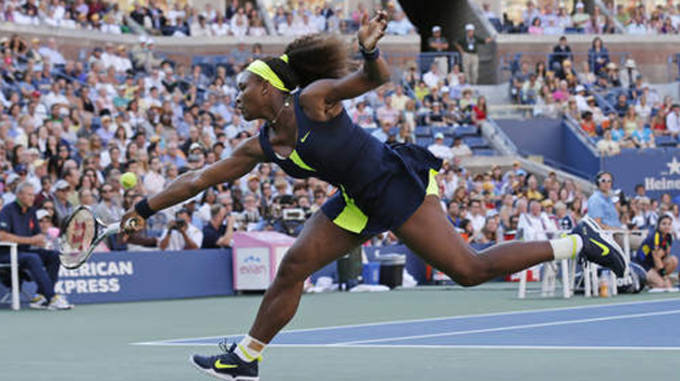 Serena Shows Off Her Insane Flexibility to the US Open Crowd 
When: 2011
Worth it? Unfortuantley for Serena, the split may not have been worth it as she fell to Australia's Samantha Stosur in the finals of the 2011 US Open.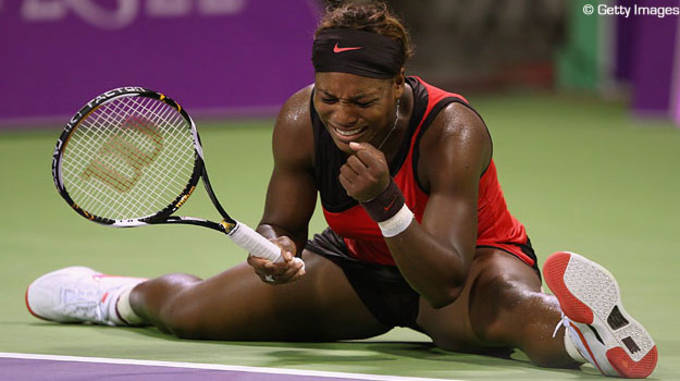 Jelena Jankovic Stands No Chance Against Serena at the US Open
When: 2008
Worth it? Another US Open win for Serena in 2008, but it wasn't easy as she faced Jelena Jankovic in the finals. Powerful forehands and dominating serves ultimately won Serena the match and helped her regain the #1 ranking for the first time since 2003.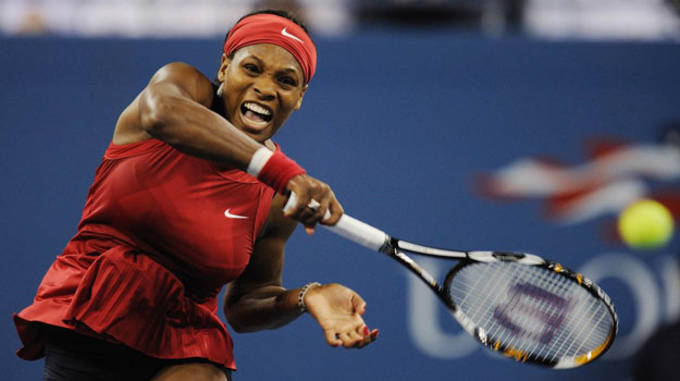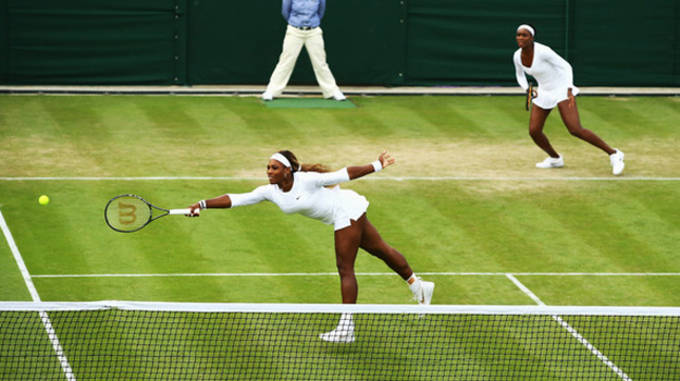 Serena and Venus Make it A Family Affair at Wimbledon
When: 2009
Worth it? For Serena it's family first, tennis second. We already know about her 18 singles titles, but Serena and Venus dominated the doubles field, capturing 13 titles in their career. She one said, "Tennis just a game, family is forever." Winning is great, but sharing it with her sister makes it that much better.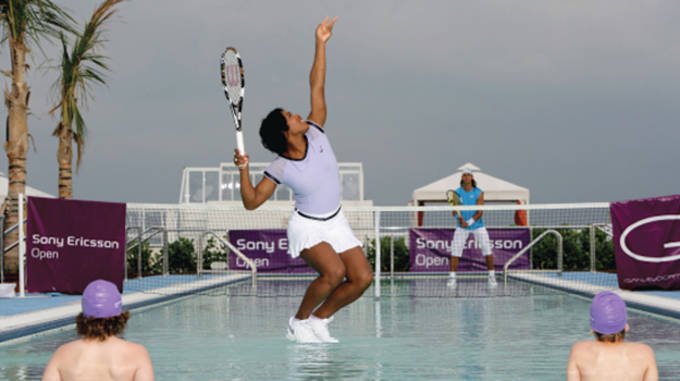 So Good She Can Play on Water 
When: 2008
Worth it? Doubt there's anybody in the world who wouldn't want to play on a water tennis court. To kick off the 2008 Sony Ericsson Open, Serena and Rafael Nadal played a friendly match on this makeshift court. Serena's got all the accolades, but not many people can say they played on water.
Full Extension Backhand Captures the Sony Open
When: 2014
Worth it? To win a tournament, it's always worth it. Back in March of this year, Serena showed off her range early in the season to capture the Sony Open title. You'll be hard pressed to many players who can cover as much as ground as Serena.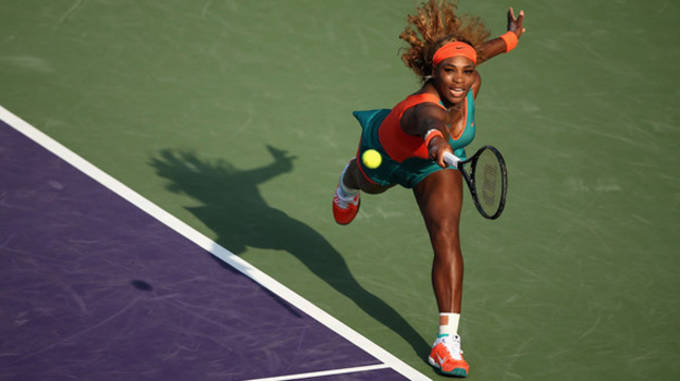 Serena Shines Bright in US Open Finals
When: 2013
Worth it? Out of the four major Grand Slam tournaments, the US Open is easily Serena's best. Shining in the bright lights of NYC, Serena had a long run to the net at the 2013 finals, and eventually beat out Victoria Azarenka. Her win marked the 17th title in her singles career, as well as the fifth time taking home the US Open.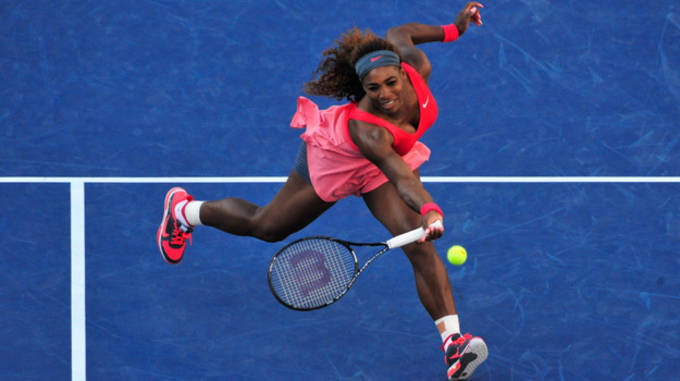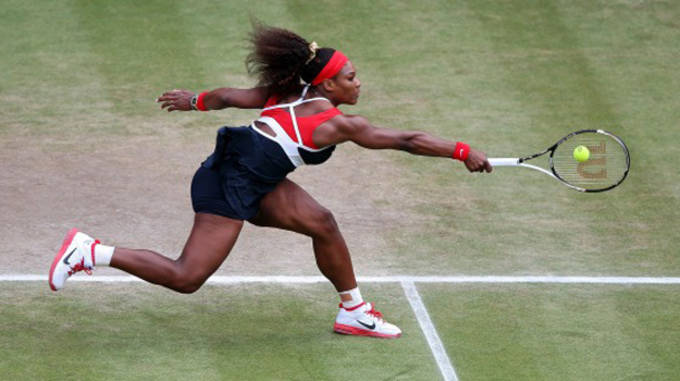 Serena Represents the US and Dominates the 2012 Olympics in London 
When: 2012
Worth it? Representing your country is a prideful moment for any athlete, but Serena sweetened the pot when she won gold in 2012, completing her career Golden Slam. Her win was the most lopsided women's final in Olympic history, and made her only the second woman to achieve a Golden Slam and further cementing her place in history. Happy birthday Serena, and keep killing 'em.
RELATED: Serena Williams Advances In The Nike Lunar Mirabella
RELATED: Serena Williams Graces the Cover of Fitness Magazine