Under Armour officially announced they added a new member to their basketball roster with the signing of 18 year-old, Emmanuel Mudiay. Mudiay is currently preparing for his professional debut with the Chinese Basketball Association, and many experts have him slated to be a top-5 draft selection in the 2015 NBA Draft. When it comes to signing an athlete, getting in on the ground floor is always where you want to be, but could Under Armour be setting themselves up for failure with their latest signing?
Based on his combination of  size, speed and natural feel for the game, Mudiay all but cemented himself a lottery selection in the upcoming draft. Similar to what Brandon Jennings did after high-school. Mudiay is foregoing college and will play professional basketball overseas before entering the draft next year. His skills on the floor earned him national attention as he won a state title in high school and was twice selected to play in the Under Armour Basketball Elite 24 game. Sure his credentials speak for themselves, but signing an athlete before they're proven in their league always poses a high risk.
Under Armour took the chance back in 2008 when they signed Brandon Jennings as their first basketball endorser. The deal ultimately backfired as his sub-par play led to mediocre sales. Under Armour is making a big bet by signing Mudiay, but chances are they could have waited until he solidified himself in the Chinese league to do so. Fortunately for Under Armour, the signing is more of a shot in the dark to capitalize on a potential upcoming talent, as their main basketball marketing campaign is focused around Stephen Curry.
"With Emmanuel joining our roster, Under Armour Basketball has added one of the game's best young players to our team," said Matt Mirchin, EVP, Global Marketing, Under Armour. "For such a young player, Emmanuel has a complete game, is a leader and plays with a toughness that stands out the moment you see him step on the court. When you combine that with his commitment to training and his positive attitude, he has the potential to be a special player for a long time. We're proud to now be a part of his journey."
Wouldn't expect anything else from Under Armour, but hopefully they learned their lesson from the Brandon Jennings fiasco, and can build Mudiay into the player they expect him to be.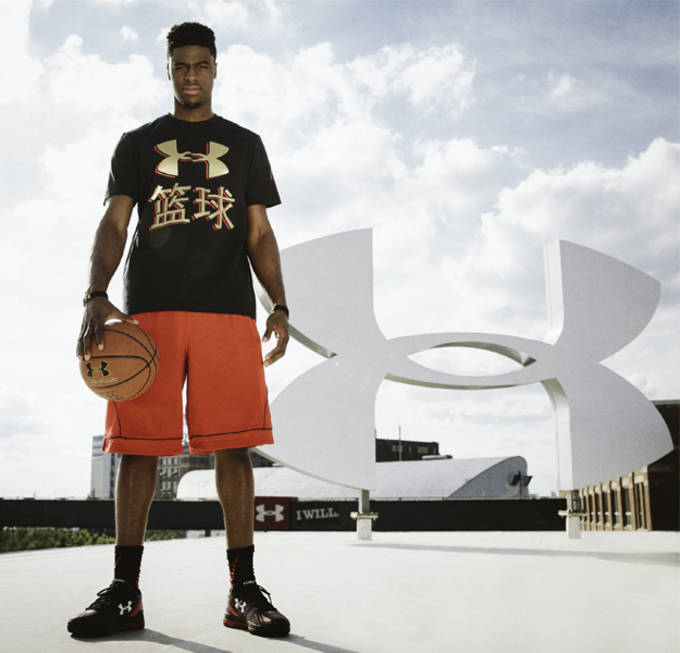 [UA]
RELATED: Here are Stephen Curry's Under Armour ClutchFit Drive PE's for the FIBA Basketball World Cup
RELATED: Team USA Names Its 2014 Select Team