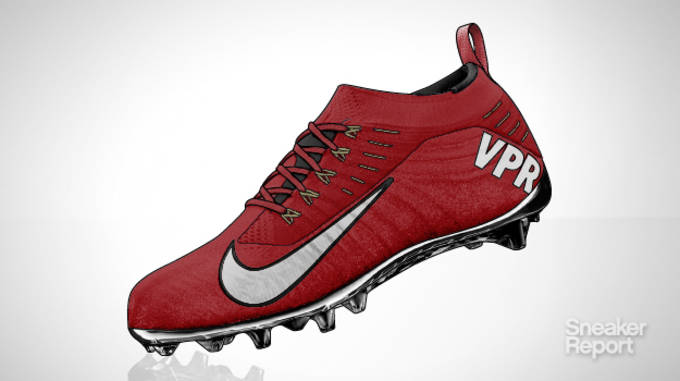 Air Diamond Turf II
"Neon" Deion Sanders was one of the most charismatic players of the '90s, and his shoes weren't too shabby either. The Air Diamond Turf was a beast of a trainer, but its time has come and gone. This red based 49ers colorway could work both as a reference to the 1994 classic and for today's San Fran stars like Colin Kaepernick.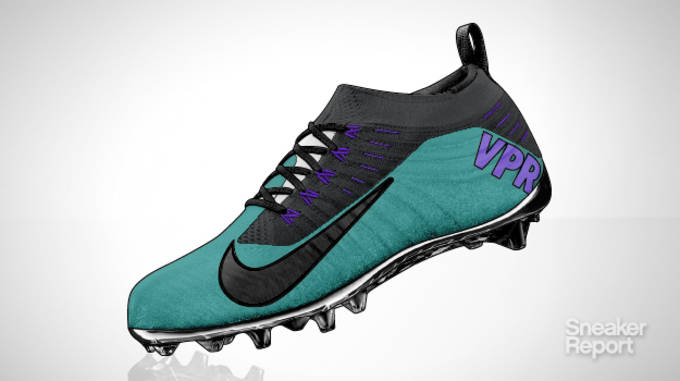 Air Carnivore
You can't talk '90s Nike trainers without mentioning the bold Air Carnivore. Built around a Huarache-inspired bootie and lockdown strap, this laceless trainer lived up to its name with its beastly, boot-like look. We haven't seen anything quite like it since, so it only makes sense to throw it back with pine/purple colorway on the Swoosh's latest.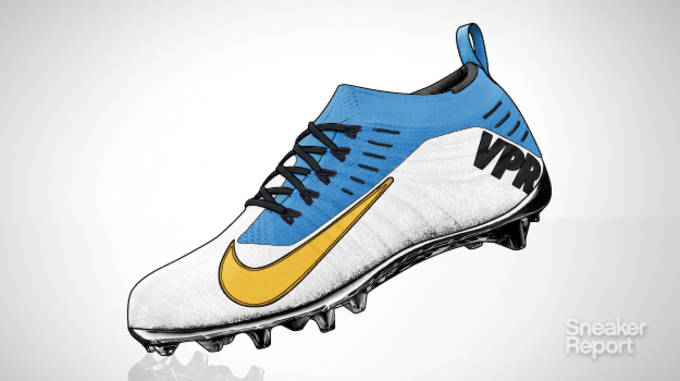 Air Max Speed Turf
Nike's retro cross-trainers usually appeal to a niche group of collectors and don't always fly off the shelves like other releases. However, when the Dan Marino-approved Air Max Speed Turf retro hit in 2012, fans couldn't get enough of them. The design of the OG screams mid-90s, but the color blocking would work just as well on the Vapor Ultimate. We're betting Marino never thought he'd see cleats quite like these.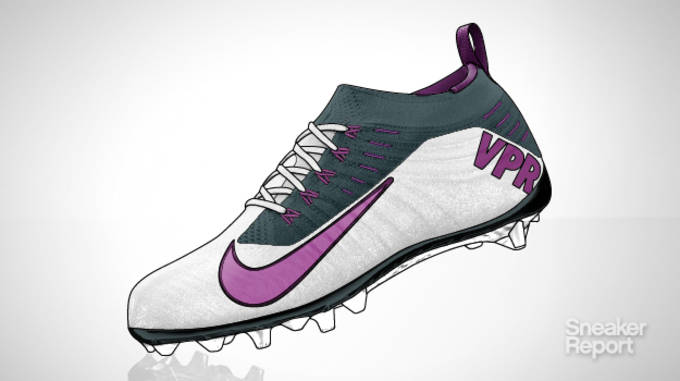 Air Trainer Huarache
The original white/pine green/purple makeup of the Air Trainer Huarache is set to return later this month, which has us thinking it'd be a perfect time to drop a past-meets-present version of the Vapor Ultimate. After winning over runners and basketball players, Huarache technology made its first appearance on a cross-trainer with the Air Trainer Huarache in 1992, which is similar to the way Flyknit found its way onto the football field in 2014.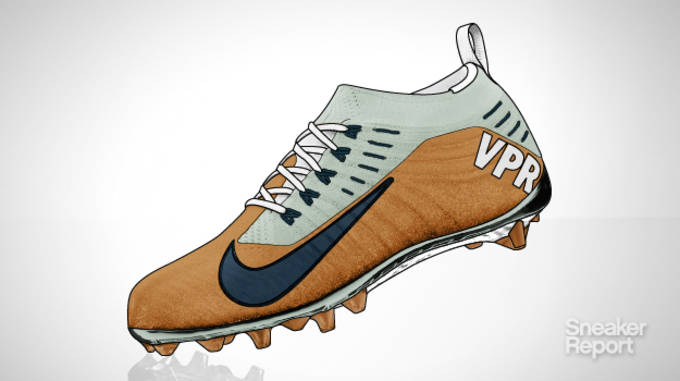 Air Trainer 3 "Medicine Ball"
A colorway inspired by vintage leather medicine balls might not sound like the most exciting thing, but the Air Trainer 3 is nothing short of a certified classic. The original is one of many Air Trainers endorsed by Bo Jackson, and although there aren't any active dual-sport stars today, this timeless colorway would work in any era.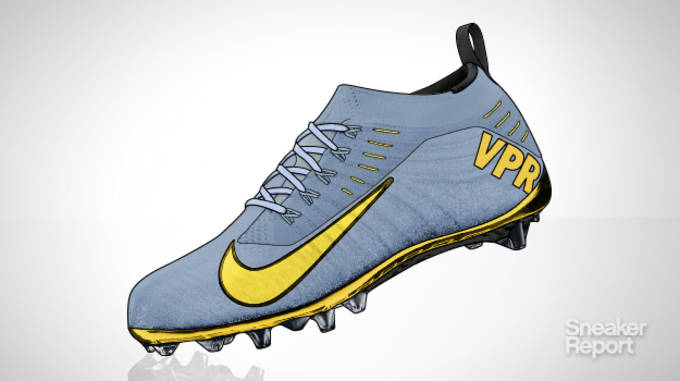 Air Trainer Max 91
More than anything, Bo Knows colorways. Nearly every sneaker worn by the late '80s icon has garnered classic status and remains popular with fans no matter how many times they're re-released. The grey/yellow makeup of the Air Trainer Max 91 is one of the most notable, and its simple blocking would look great on the Vapor Ultimate.
Air Trainer SC "Auburn"
Out of all the memorable Bo Jackson models, the Air Trainer SC reigns supreme as the crown jewel. And even though the classic sneaker recently hit NikeiD, no amount of hypebeast colorways can top the original "Auburn" makeup. With bright orange Flywire, a grey and white base, and navy hits, there would be no question as to what this Vapor Ultimate colorway is alluding to.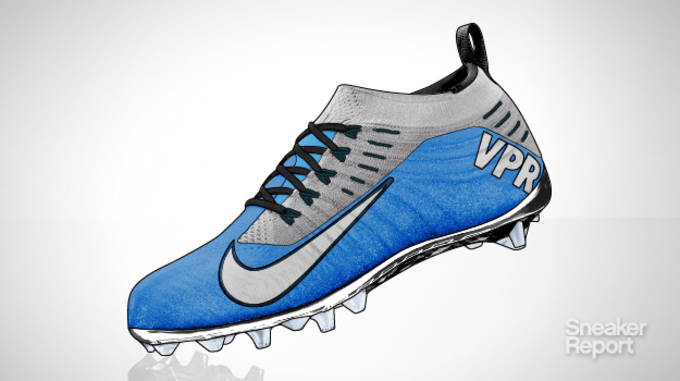 Air Zoom Turf "Royal"
Barry Sanders' legendary career ended when he unexpectedly retired in 1999, but the mark made by his sneakers lives on today. The Air Zoom Turf was always one of the Swoosh's most popular turf trainers, and why wouldn't it be? Everyone wanted to pretend like they were Barry, breaking away from defenders and taking off into the red zone. If they gave the Vapor Ultimate the Air Zoom Turf treatment, we'd be able to live out our dreams all over again.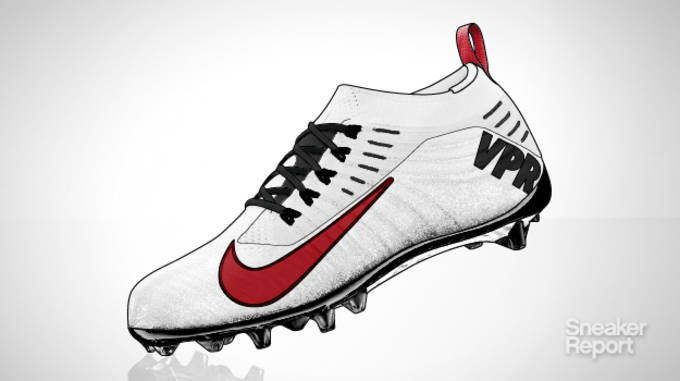 Air Zoom Vick
Everyone knows the Michael Vick story, and for better or worse, it'll probably keep his signature sneakers from ever seeing a proper retro. However, the Atlanta Falcons of 2014 could use a bit of a boost, and maybe all they need is the right colorway of the Vapor Ultimate. Nike could honor Vick's on-field accomplishments while avoiding an actual retro with this colorway.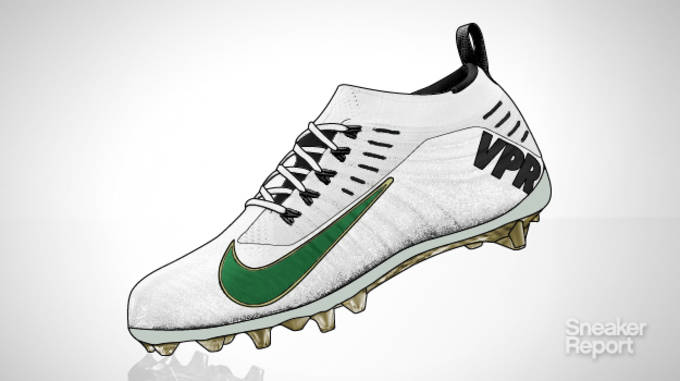 Air Zoom Jet Mid
Love him or hate him, Brett Favre is one of the most prolific quarterbacks of this generation. He had some great shoes throughout his 19 year career, but the Zoom Jet Mid is the one most commonly associated with Favre. White Flyknit and a glowing green Swoosh would seal the deal on this Vapor Ultimate makeover.
RELATED: Imagining Classic Nike Colorways on the Zoom HyperRev
RELATED: Imagining Classic Nike Colorways on the Zoom Streak