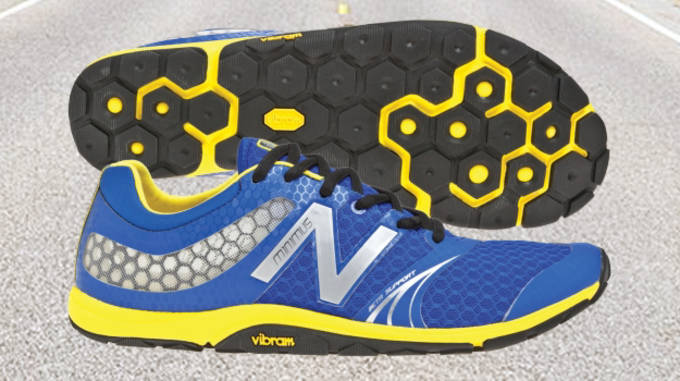 High intensity interval training (HIIT) has become all the rage in the workout world. It's simple: you alternate between all-out bursts of explosiveness, followed by cooling down with a more relaxed recovery. There a number of reasons for its recent surge in popularity. Since HIIT workouts don't consume much time or require equipment, they can easily fit into the busiest of schedules, making them convenient and easy. They've also proven to be incredibly effective at increasing metabolism, burning fat, and improving endurance.
For newcomers to HIIT, you may want to consider getting a pair of shoes specifically for interval training. While most cross trainers will get the job done, the sneakers that will perform best are those that are fairly minimal without forgoing the lateral support you'll need for quick movements. When you're going 110%, the last thing you want is a clunky pair of shoes holding you back. Skip the headache and cop one of The Best Sneakers for Interval Training instead.
Riley Jones is a freelance writer from Charlottesville, VA and a contributor to Sneaker Report. With an unshakable affinity for basketball and all things pop culture, he can be found on Twitter @rchrstphr.
RELATED: How To Stay In Shape, According to Beyoncé
RELATED: Maximize Your Workout With These Tips From Equinox Fitness Group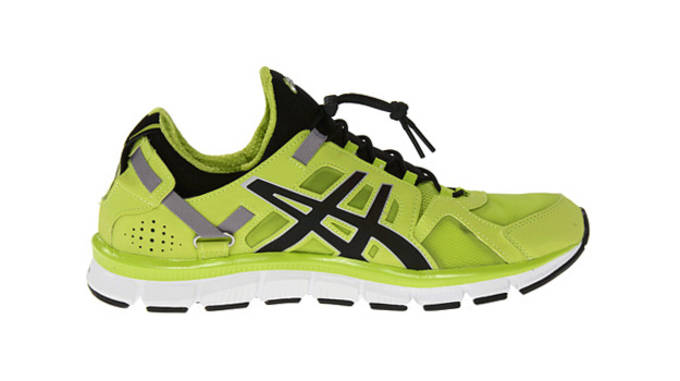 No. 10 – Asics Gel-Synthesis
Key tech: SoLyte midsole
With a removable inner bootie to provide plenty of support in all directions, the Asics Gel-Synthesis is a top choice for HIIT. Its SoLyte midsole provides cushion without bulk, while a heel Gel pad will absorb your highest impact landings.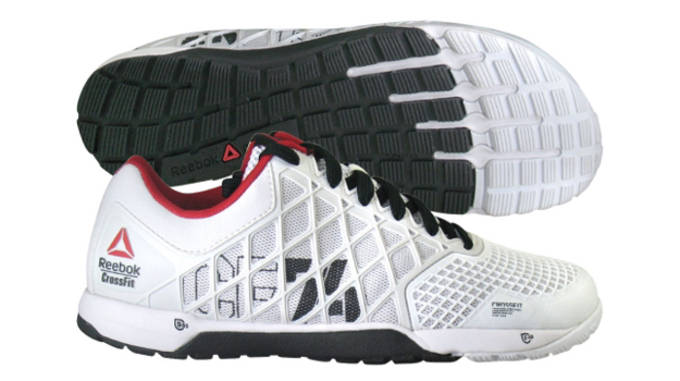 No. 9 – Reebok CrossFit Nano 4.0
Key tech: DuraCage upper
Built to take a beating, the Reebok CrossFit Nano 4.0 is a versatile trainer that will work well for HIIT. The mesh based upper is supported by sturdy DuraCage and RopePro overlays that were originally intended to help with rope climbing, but these are quick and supportive enough to take care of your interval training needs.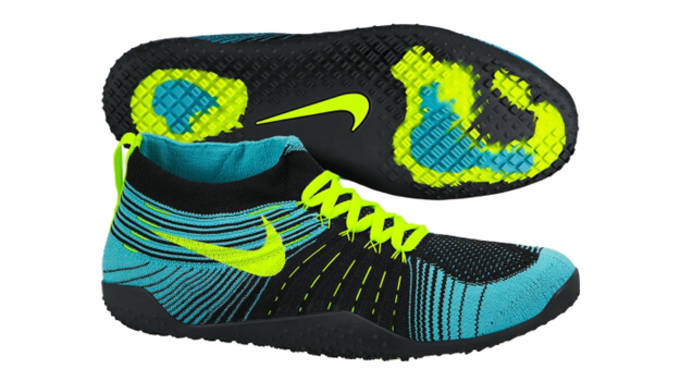 No. 8 – Nike Hyperfeel
Key tech: Flyknit upper
Athletes who prefer a seriously minimal feel in the gym will want to check out the Nike Hyperfeel. It's built with Flyknit and Flywire for a lightweight, sock-like fit, and the Free-inspired outsole is perfect for natural flexibility in high intensity situations.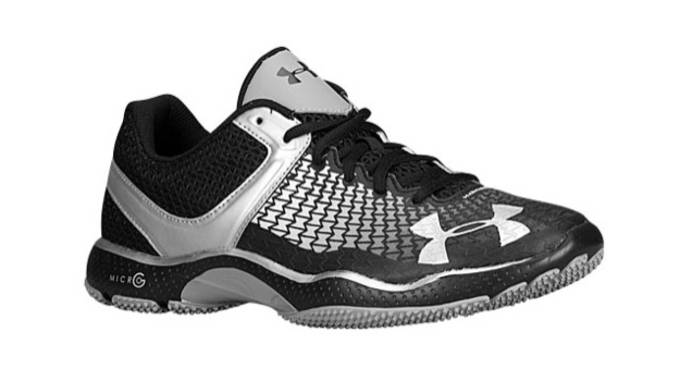 No. 7 – Under Armour Micro G Elevate
Key tech: ClutchFit upper
Get locked in and low to the ground with the responsive Micro G cushioning found in the UA Elevate. Elsewhere, a second skin-like ClutchFit upper and a grippy turf inspired outsole make this one of top interval training choices around.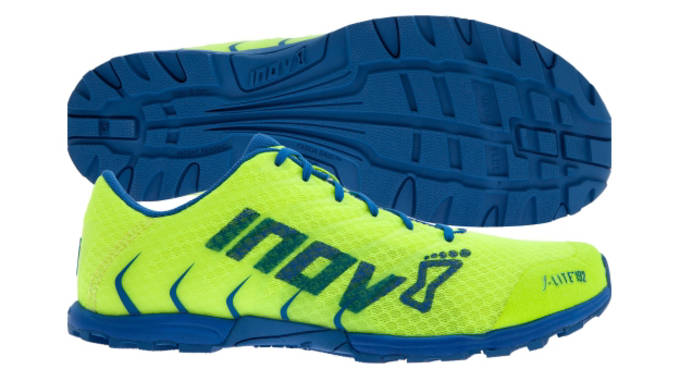 No. 6 – Innov-8 F-Lite 192
Key tech: Rope-Tec overlays
The Innov-8 F-Lite 192 is designed with CrossFit and lifting in mind, but its minimal yet supportive upper also makes for a great HIIT shoe. The zero drop trainer is built with a mesh upper that is supported by synthetic overlays and Rope-Tec, resulting in a sturdy, confident feel.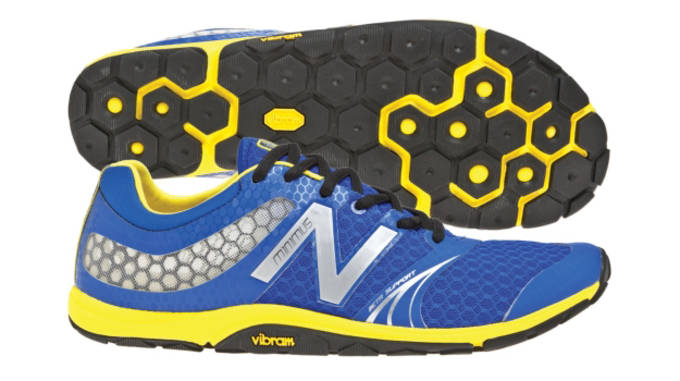 No. 5 – New Balance Minimus 20v3
Key tech: RevLite midsole
Whether you're training indoors or outdoors, the New Balance Minimus 20v3's Vibram outsole has enough traction to ensure plenty of control during your HIIT. It's also equipped with a RevLite midsole for cushion and stability without added weight. Inside, an antimicrobial treatment helps the Minimus 20v3 stay fresh from session to session.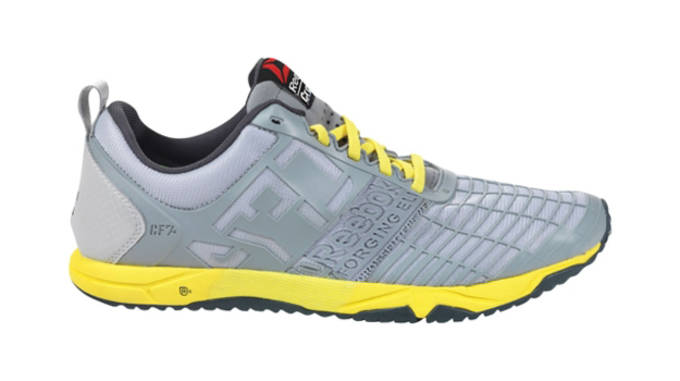 No. 4 – Reebok CrossFit Sprint
Key tech: DuraCage upper
The CrossFit Sprint is yet another offering from Reebok that is suitable for high intensity interval training. It's sleeker and quicker than the CrossFit Nano, but built with the same sturdy DuraCage upper. It's also equipped with a PeBax propulsion plate to keep you moving forward during exhausting workouts.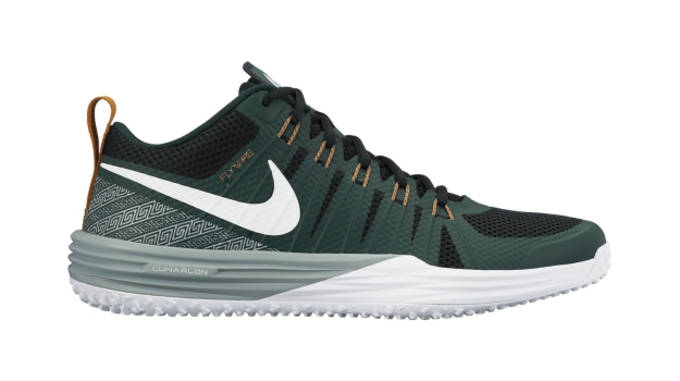 No. 3 – Nike Lunar TR1
Key tech: Lunarlon cushioning
If you're looking for a little more support than what's offered by the Nike Hyperfeel, the Lunar TR1 should get the job done. This speedy model holds the distinction of being the Swoosh's lightest Lunar-based trainer yet. It's packed with full-length Lunarlon cushioning, and the mesh-based upper features synthetic overlays with Flywire cables for added support.
$110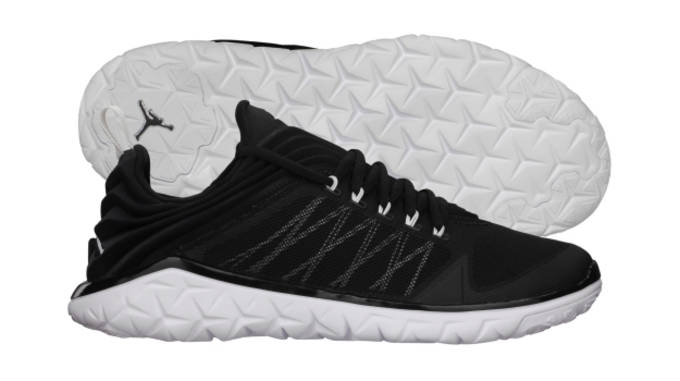 No. 2 – Jordan FlightFlex
Key tech: Flywire
Jordan's training offerings have always been on point, and the eye-catching FlightFlex pushes the brand's legacy forward with simple yet effective tech. Flywire overlays are matched with a no-sew mesh and synthetic upper for a supportive fit, while a compression-molded foam bootie adds further lockdown to this flexible trainer.
$100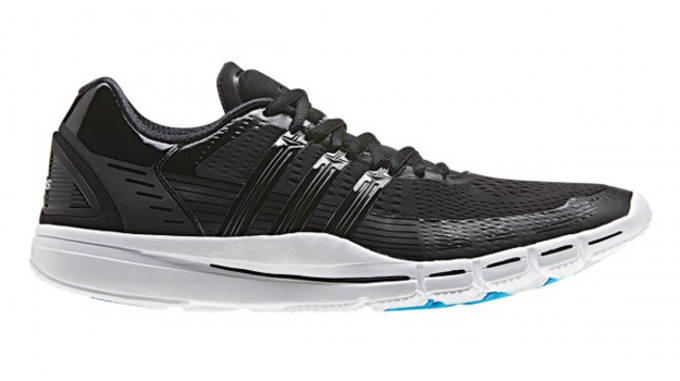 No. 1 – adidas adipure 360.2
Key tech: SuperCloud footbed
With all of the tech breakthroughs that adidas has made recently, from Primeknit to Boost, it's surprising that the adipure 360.2 goes light on innovative technologies. The adipure 360.2 is proof that sometimes simple is better, and the only major tech in this model is its cushy SuperCloud footbed, which is also water resistant to keep things dry and comfortable.
RELATED: How To Stay In Shape, According to Beyoncé
RELATED: Maximize Your Workout With These Tips From Equinox Fitness Group