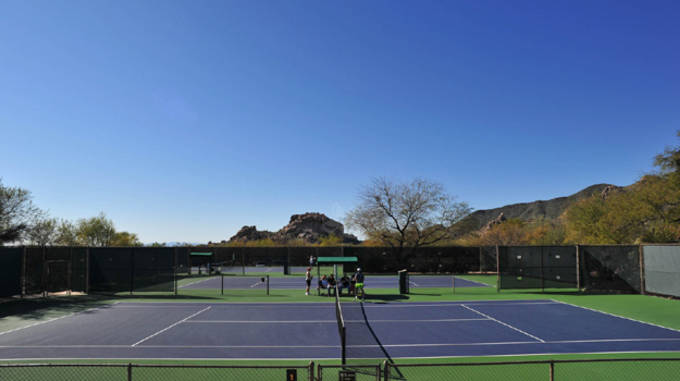 No. 10 - The Boulders, a Waldorf Astoria Resort
Location: Carefree, Arziona
Number of courts: 8
Baller status: Joe Schmoe and the everyman will be able to knock this one off their list. 
The town of Carefree, Arizona lives up to its name thanks to The Boulders Resort. Surrounded by the Sonoran Desert and towering, 12-million-year-old boulder formations, this resort is both tranquil and awe-inspiring. Their Tennis Garden includes four hard courts, three cushioned courts, and one classic clay court, and they hold bi-monthly round robin tournaments and offer private lessons and clinics. If you're in the Phoenix area and are looking for a secluded getaway with plenty of activities, The Boulders should be first on your list.
$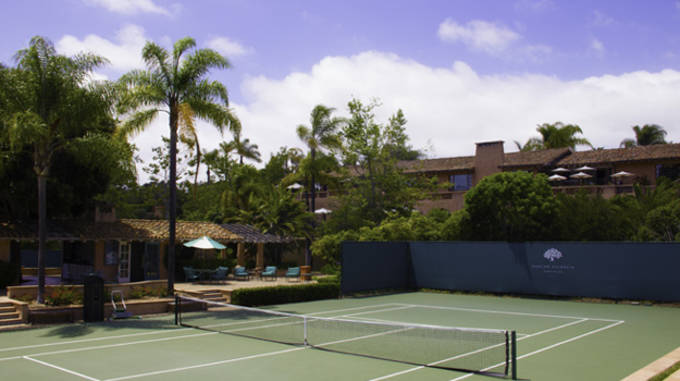 No. 9 – Rancho Valencia
Location: San Diego, California
Number of courts: 18
Baller status: Don't come without the plastic.
Ranked by Tennis Magazine as Southern California's No. 1 tennis resort since 2008, Rancho Valencia is a state of the art facility, boasting 18 plexi-plave courts. The California sun is shielded by an abundance of bougainvillea and citrus, but you'll still have an amazing view of the serene valley backdrop. As an added bonus, the 18 courts are spread throughout the 45 acre facility, so each one will provide its own unique view.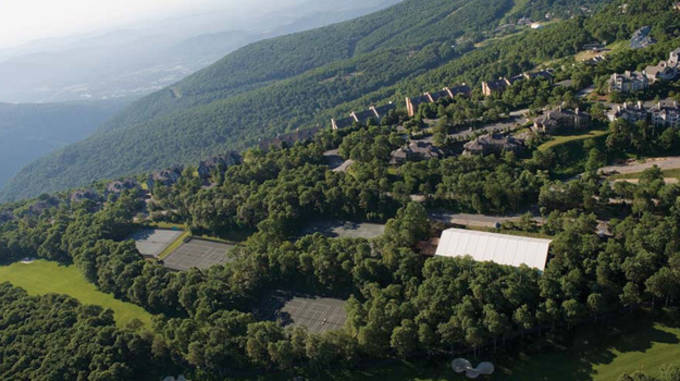 No. 8 – Wintergreen
Location: Wintergreen, Virginia
Number of courts: 22
Baller status: Everyone from college students to business owners will have a chance to flourish here.
Nestled in the heart of the Blue Ridge Mountains, Wintergreen is mostly known for its skiing and lodging, but it'd be a mistake to not hit the tennis courts, too. Their facilities are decked out with 19 clay courts and three indoor turf courts just in case you feel like switching it up, but we'd recommend staying on the clay and taking in the mesmerizing mountain views.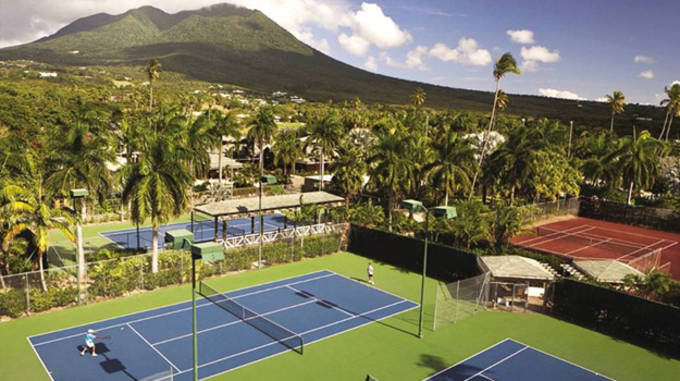 No. 7 - Four Seasons Resort Nevis
Location: Nevis, West Indies
Number of courts: 10
Baller status: You may spot some c-list celebs and NBA bench warmers here.
Check two items off your bucket list at once with a trip to the Four Seasons Nevis in the West Indies. With hours from 7am to 9pm and five courts open for nighttime use, Four Seasons Nevis offers both red clay and hard courts with lush tropical backdrops. Regulars advise playing either early in the morning or late at night, as the heat can become pretty hard to handle during mid-day hours.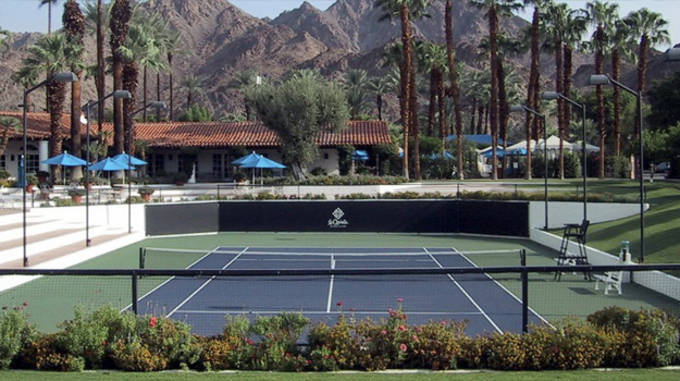 No. 6 - La Quinta Resort & Club, A Waldorf Astoria Resort
Location: La Quinta, California
Number of courts: 26
Baller status: Perfect for the swagged out everyman.
Although golf is one of their biggest draws, the La Quinta Resort & Club doesn't play around when it comes to tennis. Their facility boasts 26 courts, with six clay and 20 hard court surfaces. Their courts are surrounded by gorgeous foliage and mountains, which will allow you to really get into the zone and concentrate on your game without distractions. All 26 courts have nighttime lighting and stay open until 10pm, so this is the perfect place for late night sessions.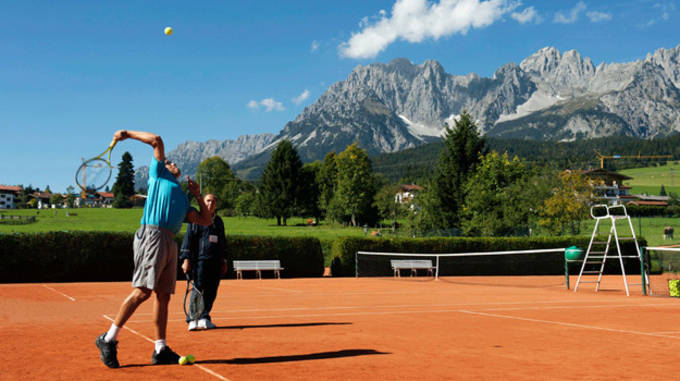 No. 5 - Bio-Hotel Stanglwirt
Location: Tirol, Austria
Number of courts: 14
Baller status: Jet setters and professional extreme athletes.
Widely considered to be one of Europe's top tennis destinations, the Bio-Hotel Stanglwirt is the sort of place you'll want to turn into a regular trip. Their outdoor clay courts feature stunning views of the Wilder Kaiser Mountain, as well as grottoes, caves, and waterfalls. It's also home to Europe's most successful tennis school, so you know that the Bio-Hotel Stanglwirt is the real deal. Check it off sooner than later.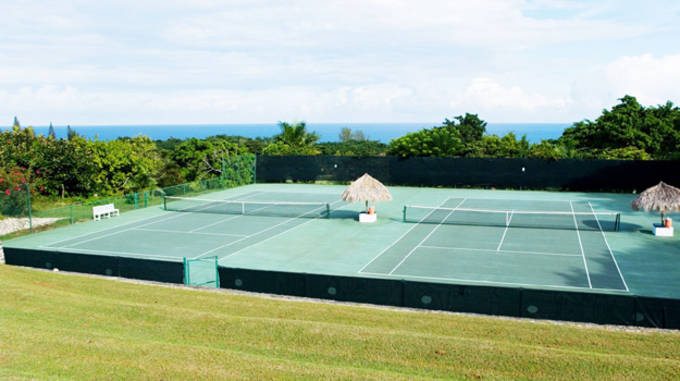 No. 4 - The Tryall Club
Location: Montego Bay, Jamaica
Number of courts: 9
Baller status: Just got promoted to CEO, time to ball out.
The Tryall Club offers four classic clay courts and five Nova-Cushion hard courts overlooking some of the most picturesque views in all of Jamaica. Spread over 2,200 acres, the luxurious resort is rich in heritage and will provide a tennis experience that you'll always remember. All nine of the Tryall Club's courts are tucked atop a high hill, where you'll be treated to some outstanding views and have a chance to take in the refreshing Jamaican breeze. How you gon' be mad on vacation?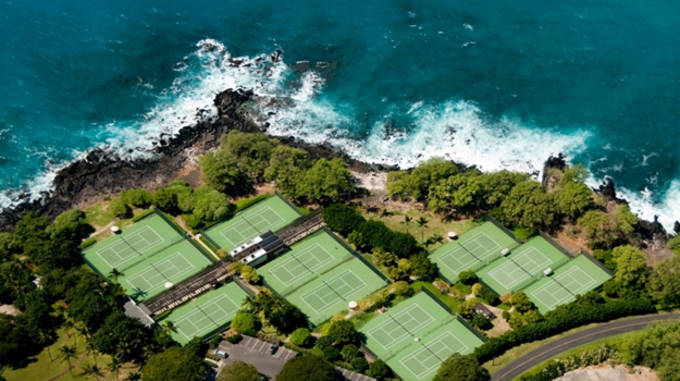 No. 3 - Mauna Kea Beach Hotel
Location: Waimea, Hawaii
Number of courts: 11
Baller status: Hov and Bey.
Get up close and personal with the coastline on the courts at the Mauna Kea Beach Hotel in Hawaii. Each of their 11 courts offer beautiful oceanside views, and director Craig Pautler and his team have gone to great lengths to make the courts as scenic as possible. The foliage surrounding the courts is regularly maintained, and much of the fencing was recently removed to provide an even better view.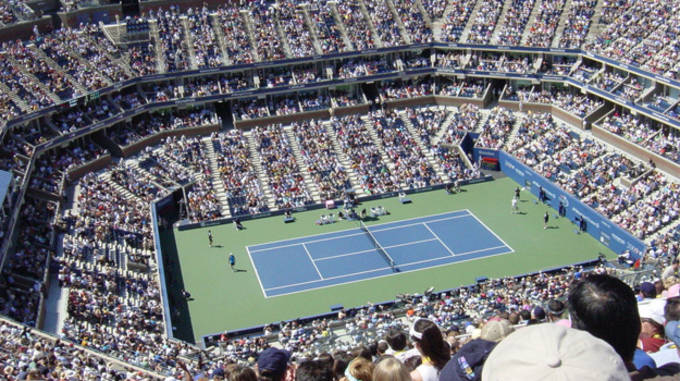 No. 2 – Arthur Ashe Stadium
Location: Queens, New York
Number of courts: 1
Baller status: World-renowned tennis pro
If you're gonna make a bucket list, you've gotta go all out. Getting a chance to take the court at the historic Arthur Ashe Stadium in the USTA Billie Jean National Tennis Center should be every serious player's ultimate goal. As the largest tennis stadium in the world and the host of the upcoming US Open, only the elite get a chance to play here, which makes it a perfect bucket list inclusion. And what could be more breathtaking than staring out into that sea of 22,500+ bodies?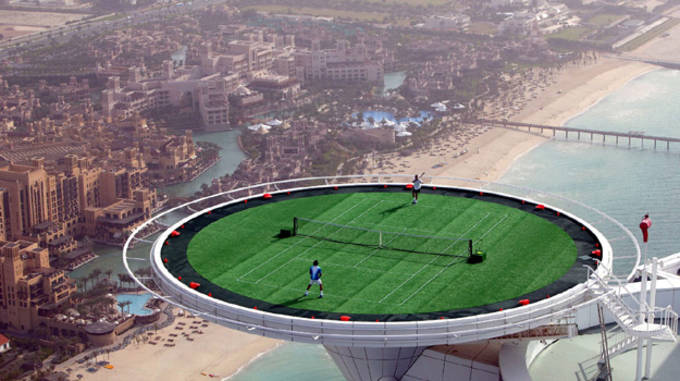 No. 1 – Burj Al Arab
Location: Dubai
Number of courts: 1
Baller status: You are a god, tell 'em hurry up with them damn croissants.
Towering over 1,000 feet in the air, the tennis court at Dubai's Burj Al Arab hotel is without a doubt the number one tennis destination in the world, and is perhaps the one place where you can literally take your game to the next level. If a breathtaking view is what you're after, this mesmerizing platform holds the distinction of being the highest tennis court in the world. While it may be out of reach for many of us, Andre Agassi and Roger Federer had a friendly showdown atop the behemoth court back in 2005.
RELATED: Where to Play Grass Court Tennis in America
RELATED: What Is the Difference Between Clay, Grass, and Hard Court Tennis Shoes?