When the first images of Nike's Black/Navy Air Tech Challenge II surfaced, it inspired a lot of conversation. Some wanted Nike to ride the murdered out train of all black kicks – the main look for FW 2014 – claiming the navy ruined it (does that make it "attempted murder"?). The two pictures made the suede look like nubuck, the leather look like plastic, and the whole thing was sort of a struggle move. They looked okay at best, but bad when you adjusted your screen.
Welp. That's over.
Sneakers Addict got their hands on a pair of these "Black/Obsidian" ATCIIs and it's like discovering a new shoe. Black and navy suedes and leathers play off each other, varying texture and tone from toe to heel. A snake-textured suede pops up along the toe wrap and Nike swoosh, while tonal navy plastic hardware adds even more variation.
The only thing that hasn't changed is the word on a release date: We still can't be sure. But they will appear some time in the fall. If there's any justice in this world.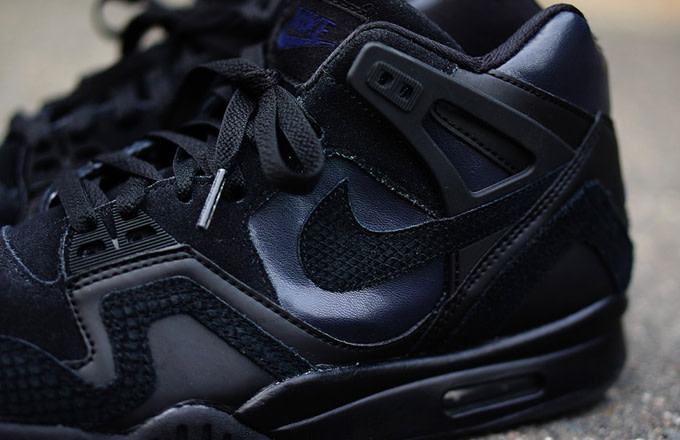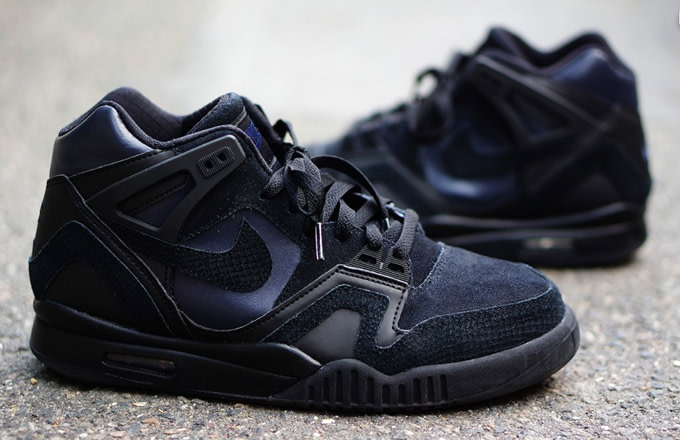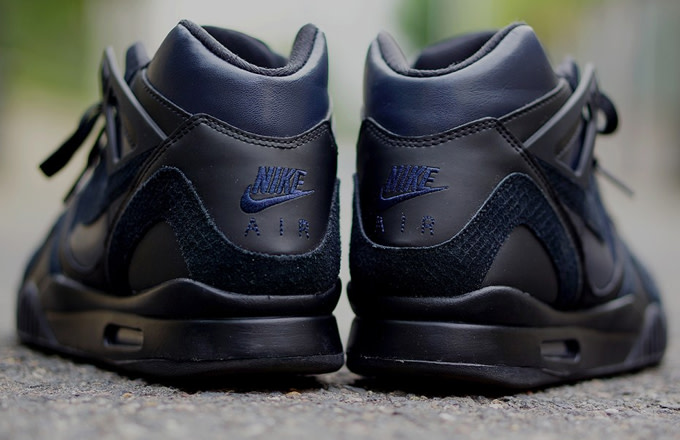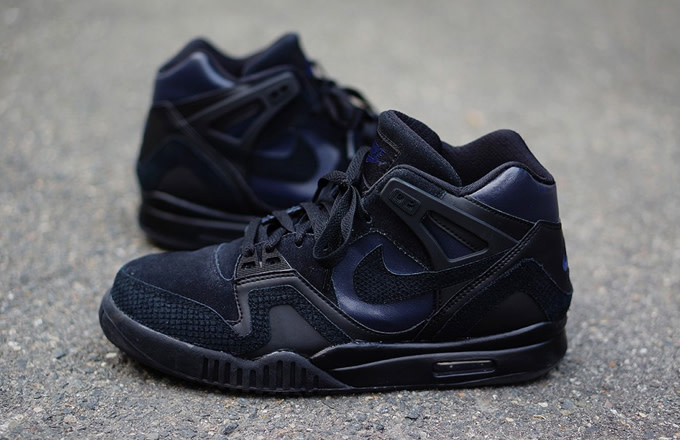 [via Sneakers Addict]