Last month, we broke down the best running sneakers available for pronators. If you were a neutral runner stuck wondering "yo, what about me?," now's your time to shine.
In most cases, neutral runners have it pretty easy. A neutral strike means that instead of rolling heavily inward (overponation) or outward (underpronation), your foot either moves slightly inward or doesn't move at all. Since neutral runners don't lean one way or the other, it's possible to use shoes that are catered to both under and over pronators, although it's much more efficient (and cost effective) to seek out a pair of sneakers specially designed for a neutral strike pattern. The good news is that there's a breadth of choices available, and neutral running shoes tend to be much less costly than their support and motion control counterparts. What you'll be looking for are sneakers that have fairly soft midsoles and plenty of flexibility, avoiding those that are heavy on cushioning and arch support.
To make the search a little easier on you, we've rounded up the best selections that are currently available.
Riley Jones is a freelance writer from Charlottesville, VA and a contributor to Sneaker Report. With an unshakable affinity for basketball and all things pop culture, he can be found on Twitter @rchrstphr.
RELATED: 10 Stability Running Shoes That Won't Ruin Your Street Cred
RELATED: The 8 Best Sneakers for Runners with Flat Feet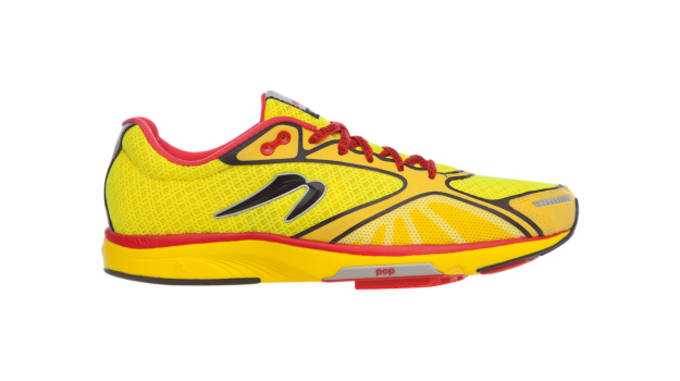 No. 10 – Newton Gravity III
Best for: The long-distance runner
Loaded with technology inspired by Sir Isaac Newton's Laws of Gravitation, the Newton Gravity III is a neutral runner equipped for the long haul. It's designed to log heavy mileage and can withstand races ranging from one black to 100 miles. The brand's cutting edge Action/Reaction cushioning is at play in the Gravity III, adding trampoline-like bounce and energy return to a sleek, mesh and synthetic based package.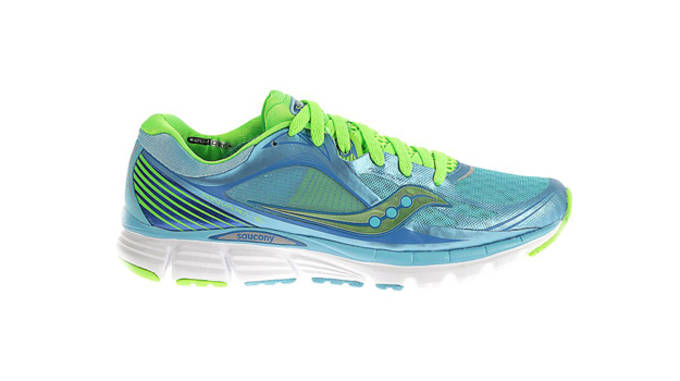 No. 9 – Saucony Kinvara 5
Best for: The fashion-conscious runner
The Saucony Kinvara 5 puts an emphasis on flexibility and durability, which makes them great for those with a neutral footstrike and also means they'll be able to take a beating. The upper has been redesigned, replacing the TPU elements seen on previous Kinvara installments with a synthetic Flexfilm material, which is lighter but just as snug, sturdy, and supportive. With flex grooves throughout the midsole and just the right amount of cushion, the Saucony Kinvara 5 is a top choice for neutral runners.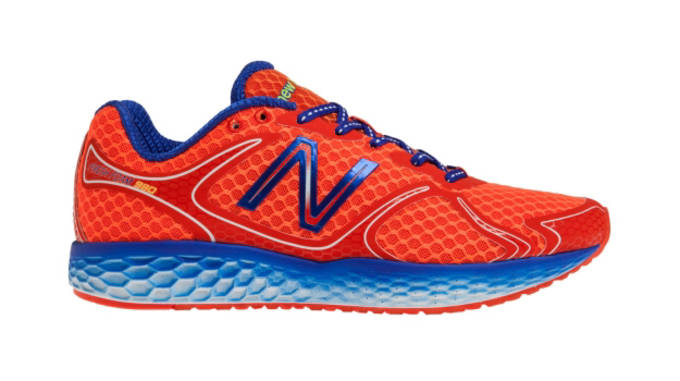 No. 8 – New Balance 980 Fresh Foam
Best for: The comfort connoisseur
Although it's more cushioned than many neutral options, the New Balance 980 Fresh Foam has a plush, flexible setup that will sufficiently take care of your pronation needs. The upper is made almost entirely of mesh, ensuring that it'll be cool and breezy as we get into the hottest month of the year. Meanwhile, the spongy Fresh Foam midsole will ensure that your stride is both comfortable and efficient.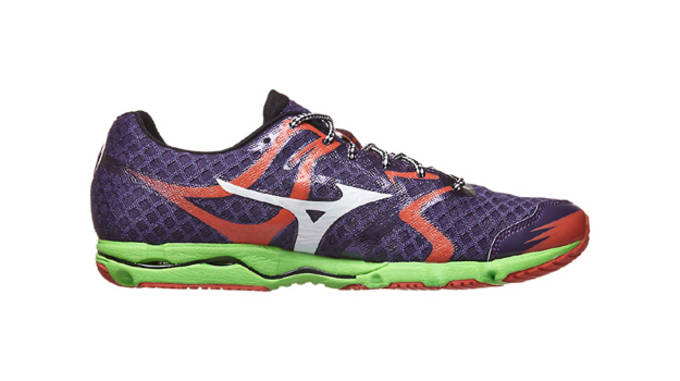 No. 7 – Mizuno Wave Hitogami
Best for: The hypebeast
The Mizuno Wave Hitogrami's bold design is just as impressive as its neutral-friendly setup. The eye catching design takes inspiration from Japan's Kabuki Theater, while the slim, low-profile midsole uses the brand's u4ic technology to add energy return without weighing the 8 ounce runner down. Mizuno's Wave plate technology adds extra spring to the Hitogami, while the G3 sole adds both grip and flexibility.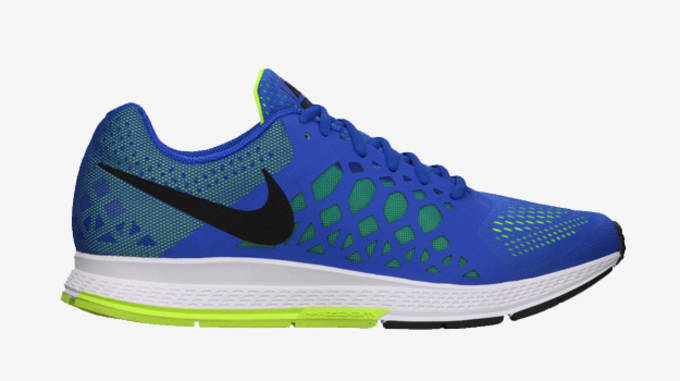 No. 6 – Nike Air Zoom Pegasus 31
Best for: The traditionalist
The Nike Pegasus lineage outdates this writer (and likely many of our readers, too), and for good reason. Year after year, the Swoosh treats the Pegasus to smart, calculated updates that help to further extend its legacy as one of the most iconic and successful running lines of all time. The Air Zoom Pegasus 31 sticks to the script, offering speedy tech in a lightweight package that will benefit neutral runners. Its Engineered Mesh upper is supportive and breathable, while time tested Zoom Air cushioning has been placed even closer to the foot for an extra-responsive feel.
$100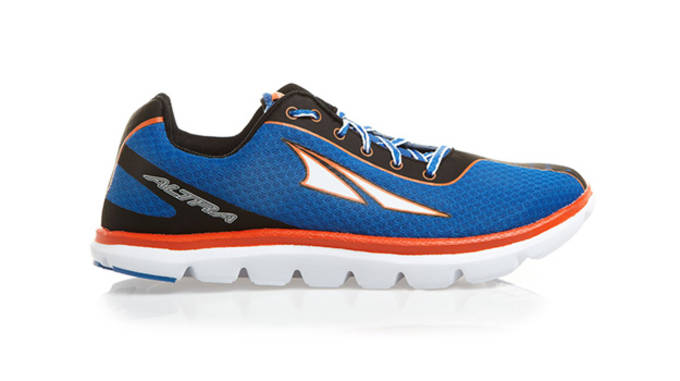 No. 5 – Altra One 2
Best for: The environmentalist
If you're not familiar with Altra Running, the main things you need to know about are their Zero Drop platforms and FootShape toe boxes. The Altra One 2 is powered by both of these, and is further enhanced with environmentally-friendly cushioning and a strategically designed outsole pattern. The job of the Zero Drop platform is to influence a proper form, with a 0mm heel-to-toe difference that is said to help align body posture and strengthen lower leg muscles. Meanwhile, the FootShape toe box is exactly what it sounds like; a roomy, wide toe box design that won't cramp up your toes and allows for a more powerful takeoff.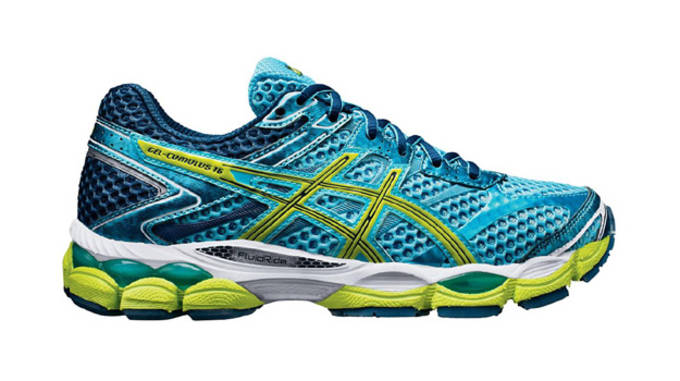 No. 4 – Asics Gel-Cumulus 16
Best for: The slight underpronator
The Asics Gel-Cumulus 16 is yet another update to a long-running and award-winning line, now lighter and more cushioned than ever. The FluidRide midsole is matched with the brand's heel and forefoot Gel units to deliver just the right balance of bouncy energy return and supportive cushion, all the while remaining both light and durable enough to take a pounding from urban pavement. And for those who might lean towards the underpronation side of neutral, the ample cushioning and Guidance Tusstic System will help to correct your footstrike.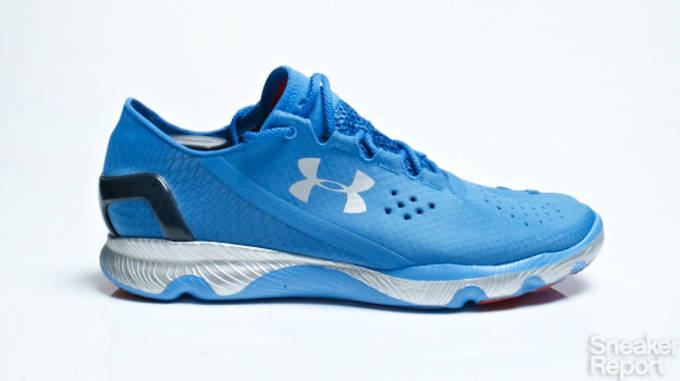 No. 3 – Under Armour SpeedForm Apollo
Best for: The trendsetter
While some of the neutral runners on this list may bear aesthetic similarities, the Under Armour SpeedForm Apollo is truly one of a kind. From its unique, striking design to its no-nonsense tech, this is one of the best choices out there for the trend-setting neutral runner. The cushioning is handled by UA's Micro G foam that you've likely come to know and love, while the anatomical outsole and SpeedForm upper are designed to flow in unison with the natural movements of the foot.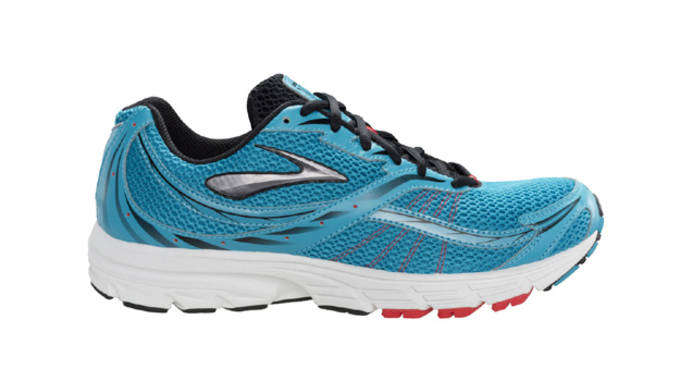 No. 2 – Brooks Launch
Best for: The no-nonsense runner
Wanna know just how good the Brooks Launch is? It won Runner's World's "Best Debut" in Winter 2010, and four years later it's still one of the brand's most popular sneakers. Built to be extremely flexible, the Brooks Launch features a relatively low profile midsole and makes up for what it lacks in cutting edge tech with a no-frills setup that is both comfortable and efficient.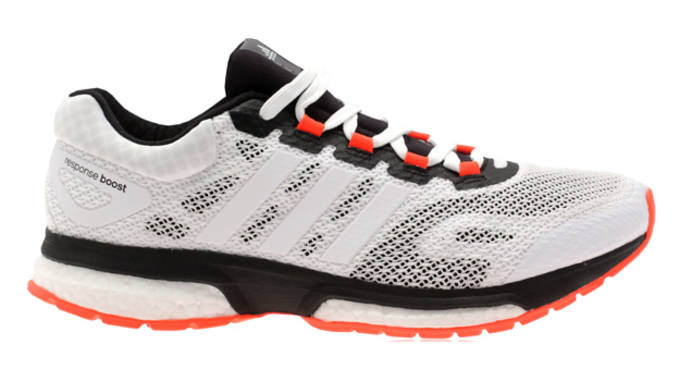 No. 1 - adidas Response Boost
Best for: The marathoner
The curvy sole and flexible design of the adidas Response Boost make it our top pick for neutral runners. Ultra-responsive and long-lasting boost cushioning is placed throughout the midsole, while the techfit upper blends an ideal balance of snug support and flexibility that moves with the foot. We're anxious to see what the Three Stripes cook up with the Energy Boost 3, but in the meantime, the Response Boost is one of the best neutral running sneakers around.