Riley Jones is a freelance writer from Charlottesville, VA and a contributor to Sneaker Report. With an unshakable affinity for basketball and all things pop culture, he can be found on Twitter @rchrstphr.
RELATED: "Start Where YOU Can Start" and Other Great Workout Quotes from Mark Wahlberg
RELATED: The Best Celebrity Struggle Gym Faces
[caption id="attachment_205618" align="aligncenter" width="625"]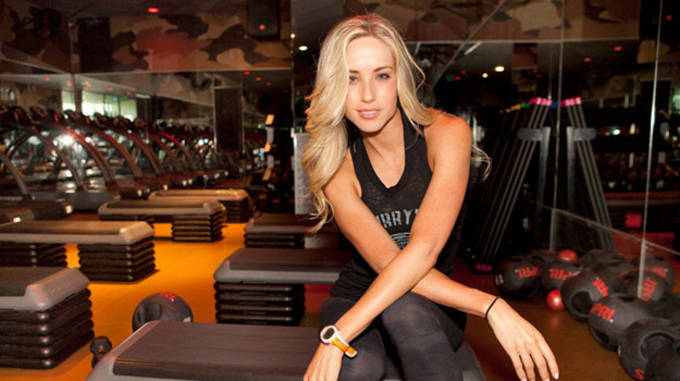 Image via Racked
"In High School, I couldn't run the mile and I was hyperventilating behind a bush!" - Astrid McGuire 
Famous clients: Jessica Alba, Jake Gyllenhaal
Also known for: Barry's Bootcamp
We're not passing judgment, but really? Who didn't run the mile in high school?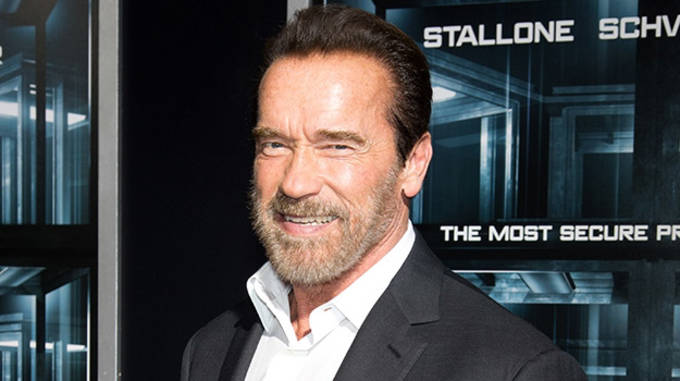 "The best activities for your health are pumping and humping." - Arnold Schwarzenegger

Famous clients: N/A
Also known for: Mr. Olympia, The Terminator, Governor of California

Well okay then, Ahnold!
[About]
"I think if I eat that bagel, I'm gonna gain 30 pounds. I will eat a pizza, cupcakes, and cakes—I'll eat four cupcakes—but I cannot look at that combination of tomato and mustard on a bagel." - Tracy Anderson

Famous clients: Madonna, Gwyneth Paltrow, Courtney Cox, Shakira, Jennifer Lopez
Also known for: The Tracy Anderson Method
Unfortunately, this is just the tip of the iceberg when it comes to zany quotes from Tracy Anderson. She's worked with some of the biggest female names in the biz, but quotes like this just make us scratch our heads.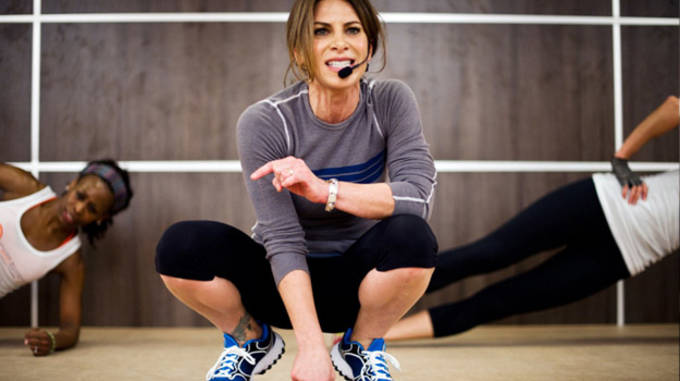 "Do I look like the kind of person who gives a ****?" - Jillian Michaels
Famous clients: N/A
Also known for: The Biggest Loser, Losing it With Jillian
Whoa, don't hold back Jillian. The controversial trainer is never short on quotables, and this just might very well be her G.O.A.T.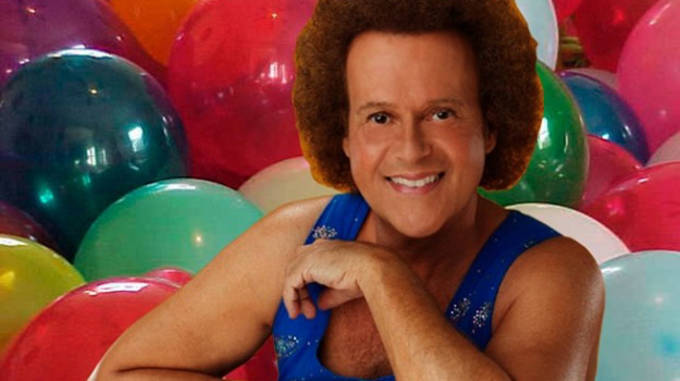 "I don't know about you, but every time some joker points me out as I walk through an airport wearing extra-small Dolfin shorts, a tank top and leg warmers, I get a little upset." - Richard Simmons

Famous clients: N/A
Also known for: Sweatin' to the Oldies, The Richard Simmons Show
Richard Simmons' hundreds of workout videos, eccentric personality, and head-turning outfits have made him a celebrity in his own right. But let's be real man, you know that you look ridiculous! How can you be mad at someone for pointing out the obvious?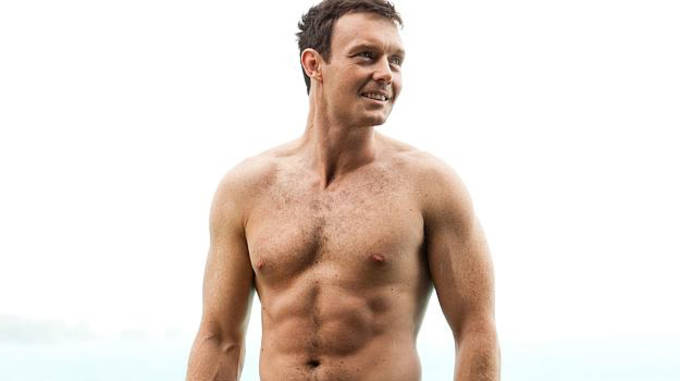 "I feel absolutely no pressure to look good... I don't even know how much I weigh." - James Duigan
Famous clients: Elle Macpherson, Hugh Grant
Also known for: Bodyism, Clean & Lean Diet
Come on man, seriously? Is saying you feel no pressure to look good really the best way to entice potential clients? Why would someone who's looking to change their weight seek out a personal trainer that doesn't even know their own? We get what Duigan was saying, but it's the wording that makes it ridiculous. Instead of sounding confident in his body and training abilities, he just comes off as pompous.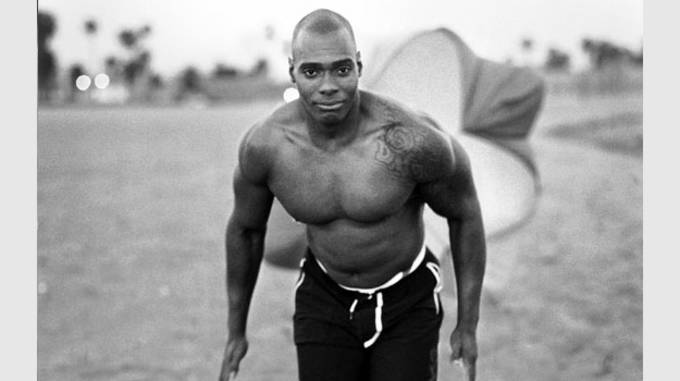 "When you're looking at a woman from the back, you're supposed to see three things. You're supposed to see the ass, you're supposed to see the hamstrings, and you're supposed to see the calf." - Mark Jenkins

Famous clients: Beyoncé, Puff Daddy, LL Cool J, D'Angelo
Also known for: The Jump Off: 60 Days to a Hard Hip-Hop Body
Those are some oddly specific descriptions. It sounds like the man responsible for keeping LL Cool J, Bey, and other hip-hop stars in shape knows exactly what he wants in a woman.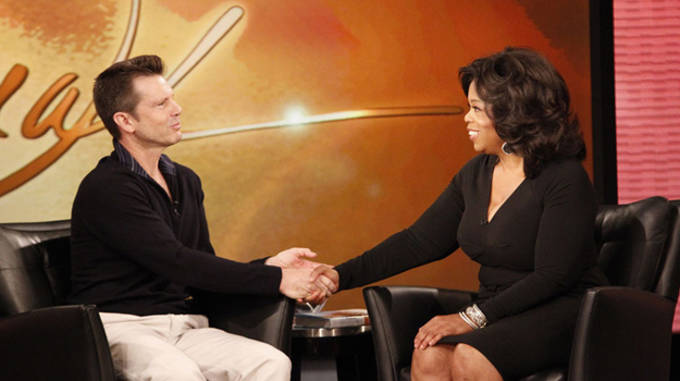 " I am excited to work with McDonald's to help clear up the misconceptions on fad diets and overzealous workouts" - Bob Greene 
Famous clients: Oprah
Also known for: Best Life Foods, Oprah Winfrey Show
In the wake of the backlash following 2004's Super Size Me documentary, McDonald's enlisted Oprah Winfrey and trainer Bob Greene to promote some of their "healthier" menu options. Unfortunately, regardless of the pitch, McDonald's is pretty much the antithesis of healthy eating, and this led to thousands of American mothers picking up salads while their children dined on the typical Golden Arches junk food.
[About]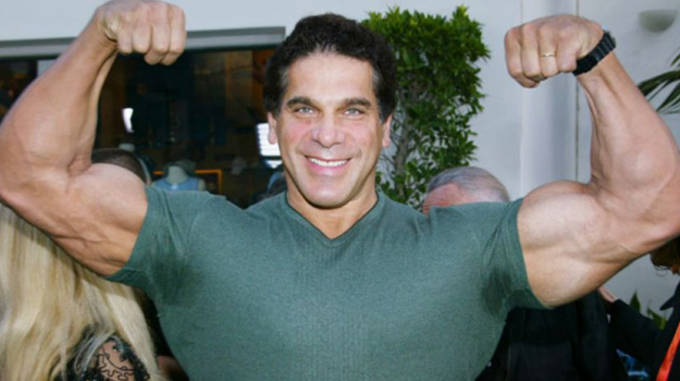 "I think bodybuilding deserves more publicity... I think the guys that win shows today should win $500,000 to 1 million dollars! " - Lou Ferrigno

"When we started out, people who worked out had nothing. Now there is so much money involved; back then it was the love of the sport. We appreciated what we have. Today it's not the same." - Lou Ferrigno [Examiner]
Famous clients: Michael Jackson
Also known for: The Incredible Hulk, Mr. America, Mr. Universe
In all fairness, Lou Ferrigno is a legend, and bodybuilders probably do deserve more than they make. But a millie for a single show is a little ridiculous, and in another interview he goes on to say that big money is ruining the sport. C'mon Lou, make up your mind!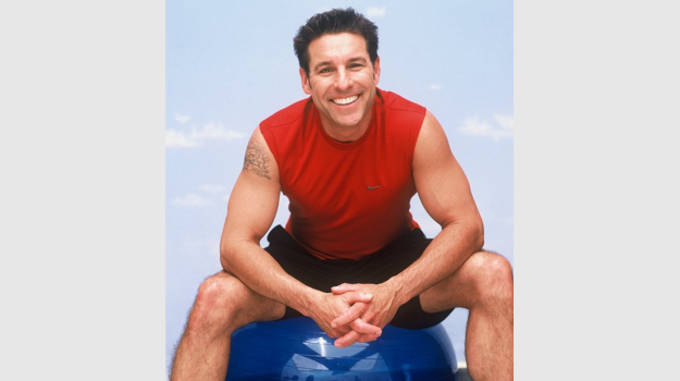 "I'm not actually against steroids... But, I also don't want to be involved with that kind of scandal, because it is a scandal unfortunately... Unfortunately I have to abide by the law whether I believe in it or not." - Michael George 
Famous clients: Reese Witherspoon, Meg Ryan, Christian Slater
Also known for: Your Shape Evolved Xbox game
Hold up, what? Did this guy just co-sign steroids? Yup, pretty much.
RELATED: "Start Where YOU Can Start" and Other Great Workout Quotes from Mark Wahlberg
RELATED: The Best Celebrity Struggle Gym Faces