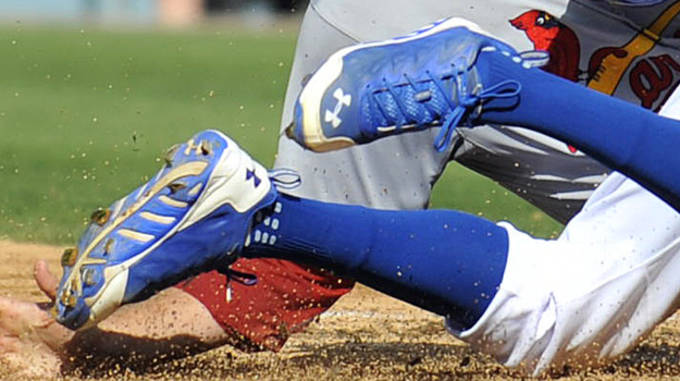 The All-Star Game is finally upon us. It is a time for goodbyes, huge home runs, and celebrations. It is a time when fans look to first half stats to predict future success, evaluate players' seasons, or just marvel at Jose Abreau's ridiculous rookie season.
It is also time to honor the guys who get the little things done. Great base stealers need elite timing, reactions, and speed. Aside from all those skills, they all need a pair of cleats that help them get the job done.
Click through to countdown the top base stealers of the season so far and what they wear.
RELATED: What the 10 Best MLB Players are Wearing this Season
RELATED: Plastic vs Metal Cleats: What the Best Baseball Players are Wearing and Why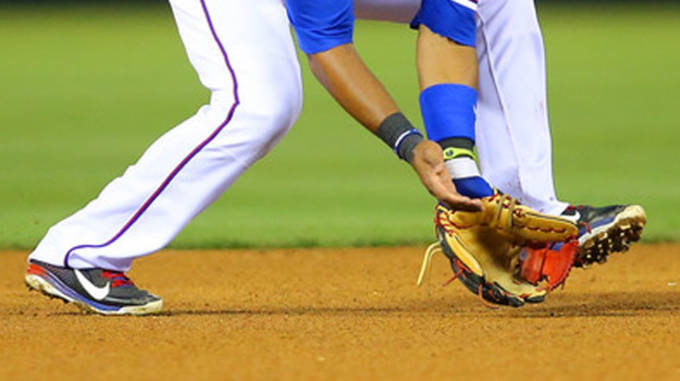 No. 10 - Elvis Andrus, Texas Rangers
Cleats: Nike Zoom Vapor Elite
Stolen Bases: 20
Elvis Andrus has had a tough go of it this season. His Texas Rangers are woefully underperforming, currently in dead last of the AL West. As for Andrus personally, he only has 22 RBIs on the season, and he is hitting below his career average. Stealing bases is one aspect of his game that has not declined. He is a terror every time he is on the base paths in his Nike Zoom Vapor Elites.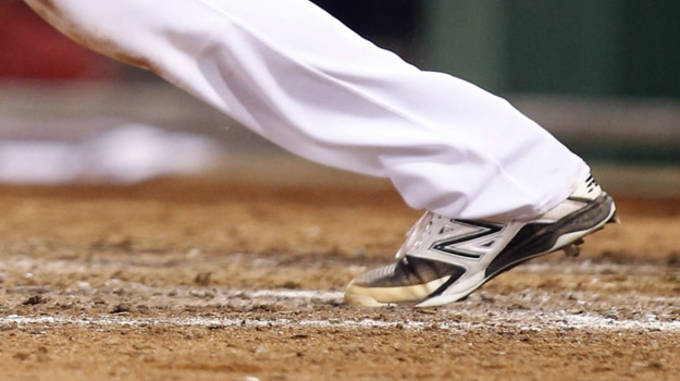 No. 9 - Starling Marte, Pittsburgh Pirates
Cleats: New Balance 4040
Stolen Bases: 21
The Pirates left fielder is not a huge threat at the plate, but he makes up for it by being a constant threat when he gets on base. When pitchers see him leading off in his New Balance 4040, they are sure to give him a look over. The New Balance 4040 feature a lightweight speed outsole plate to give him that extra split second to steal a base. Every base will be important in the NL Central, which is currently a dog fight.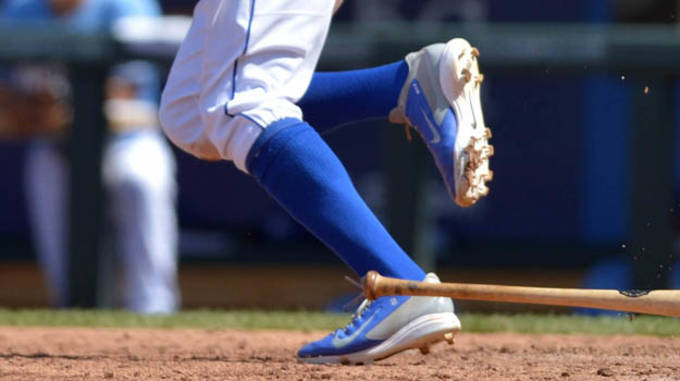 No. 8 - Alcides Escobar, Kansas City Royals
Cleats: Nike Air Huarache Pro
Stolen Bases: 22
Alcides Esobar has had a great season. He raised his batting average 40 points from last year, and he has had a breakout season stealing bases. His 22 swipes so far are good for 8th in the league, and they are already equal to the number of bases he stole all of last season. He's done it all in the Nike Air Huarache Pro, which have a TPU plate for excellent traction.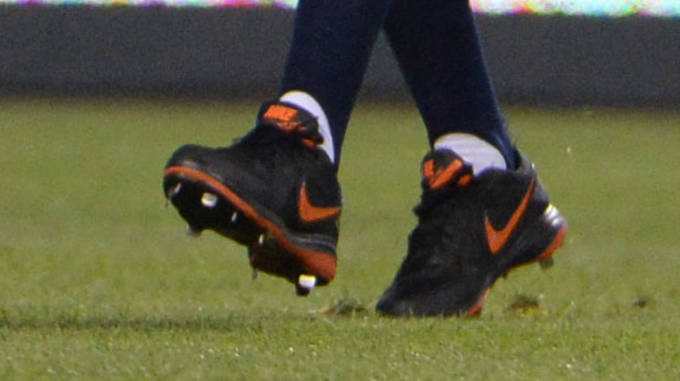 No. 7 - Rajai Davis, Detroit Tigers
Cleats: Nike Air Max MVP Elite
Stolen Bases: 24
Rajai Davis is in his 9th season, playing with his fifth team, and this journeyman is still stealing bases. Davis has done it well everywhere he has been, stealing a career high 50 bases with the Oakland A's in 2010. This season he is doing it the Nike Air Max MVP with Flywire technology.
No. 6 - Jacoby Ellsbury, New York Yankees
Cleats: Nike Air Huarache Pro
Stolen Bases: 24
The AL East is a crowded mess on top, with the Orioles in first and the Yankee's and Blue Jays nipping at their heels. The speedy center fielder is having a good season with the Yankee's, getting walked a ton and stealing a lot of bases. Every one of those stolen bases will help the Yankee's in their quest to catch the Orioles over the second half of the season.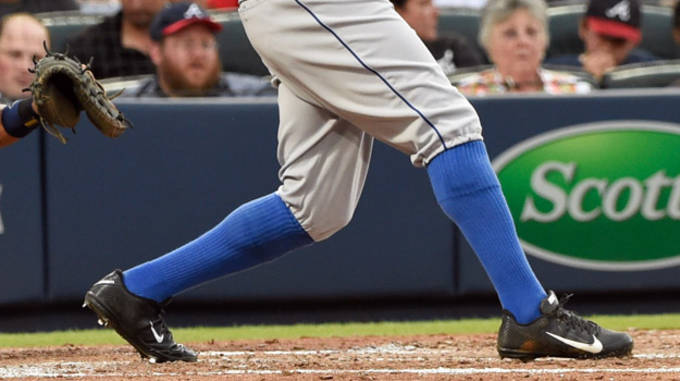 No. 5 - Eric Young Jr., New York Mets
Cleats: Nike Zoom Vapor Elite
Stolen Bases: 25
Eric Young Jr. is not wowing anyone with a .236 average at the plate. Where he's impressive is on base in the Nike Zoom Vapor Elite. Young has been injured for much of season and has played in only 62 games. In that limited time, he is still 5th in the league with 25 stolen bases.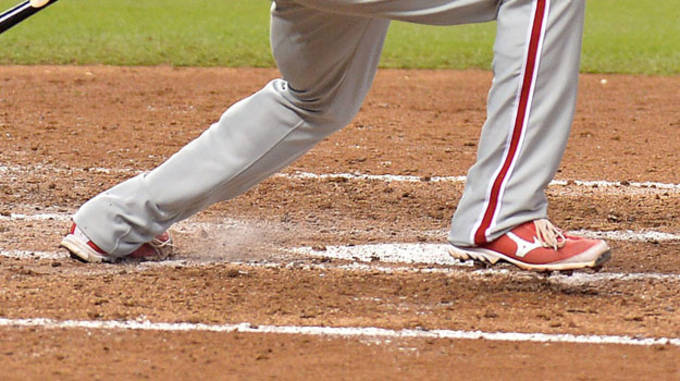 No. 4 - Ben Revere, Philadelphia Phillies
Cleats: Mizuno Vapor Elite 7
Stolen Bases: 26
Mizuno has been producing baseball supplies for over 100 years, and they know what they are doing. The Vapor Elite 7 is equipped with Mizuno Performance Last for optimal feel and fit for the diamond. The cleats have helped Revere swipe 26 bases, but overall the Phillies are in last place in their division and not looking so good.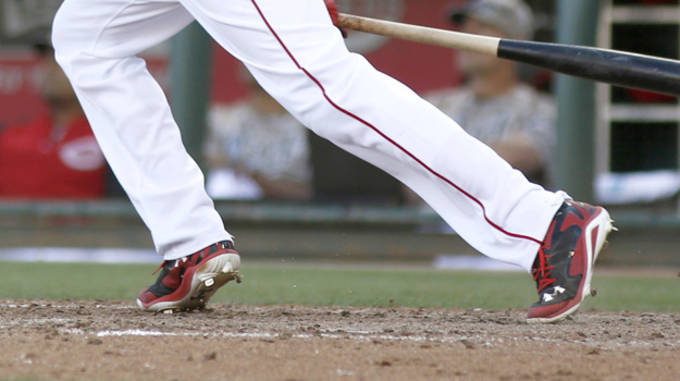 No. 3 - Billy Hamilton, Cincinnati Reds
Cleats: Under Armour Yard Low ST
Stolen Bases: 38
There is a huge jump here between the top three guys and the rest of the pack, starting with Billy Hamilton. Hamilton has looked good in his Under Armour Yard Lows for his Cincinnati Reds. Hamilton has had a great first full season in the bigs, hitting .285 with 38 RBIs and stealing bases like a mad man. The bad news is that he has also been caught stealing 15 times, which is costing his team runs.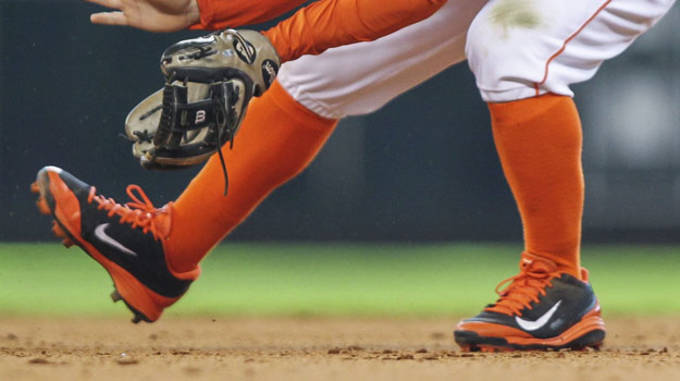 No. 2 - Jose Altuve, Houston Astros
Cleats: Nike Air MVP Pro Metal
Stolen Bases: 41
Jose Altuve looks like a young building block at second base. Only in his 4th season, he will play in his second All-Star game tonight. He doesn't have a ton of pop, but he gets on base a boatload as is deadly as a base stealer. His Nike Air MVP Pros have helped him steal 41 bases while only being caught three times.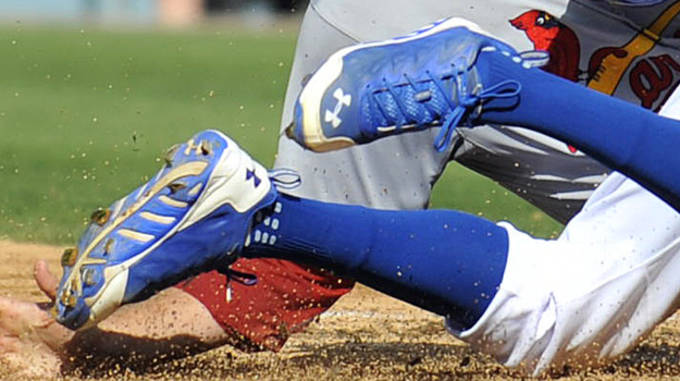 No. 1 - Dee Gordon, Los Angeles Dodgers
Cleats: Under Armour Yard Mid ST
Stolen Bases: 43
Dee Gordon has seen his role with the Dodgers increase this season. He has played in 91 games so far, already his career high. Gordon has used this opportunity fully, making the All-Star team and leading the league in stolen bases. He has thrived in his Under Armour Yards, which feature Micro G midsole cushions and a 4D foam insole for shock absorption.
RELATED: What the 10 Best MLB Players are Wearing this Season
RELATED: Plastic vs Metal Cleats: What the Best Baseball Players are Wearing and Why