Although the World Cup is now unfortunately behind us, that doesn't mean the specialized gear and apparel has to stop just yet. Puma reached out to some of the biggest names in streetwear including Alife, Colette, Kith and Bape for a special edition collection of World Cup apparel. Although these will be sorely sought after and sell out instantly, we got an inside scoop on where you can still grab the Puma x Bape evoSpeed 1.3.
The Puma x Bape evoSpeed 1.3 comes in the classic Bape camo look throughout the entirety of the boot. The Puma stripe along the lateral side of the boot fades from black to white, and also features the iconic Bathing Ape logo on the tongue. As usual the boots feature the latest in Puma's tech, including the highly flexible design which optimizes performance. Although this boot would outshine just about anything else on the pitch, chances are those who are lucky enough to grab them will think of them more a display piece, which we don't necessarily agree with, but to each their own.
The Bape x Puma evoSpeed 1.3 sold out at specialty shops including Kith, but head over to World Soccer Shop now to pre-order a pair while you still can.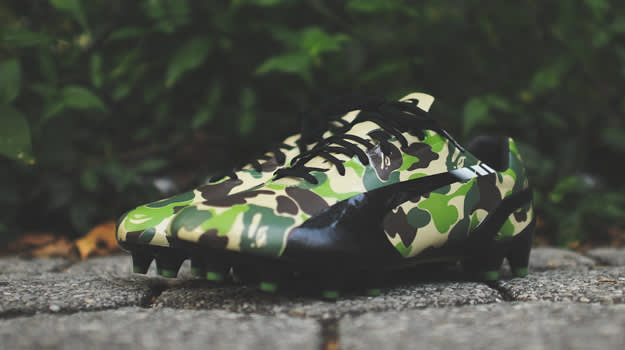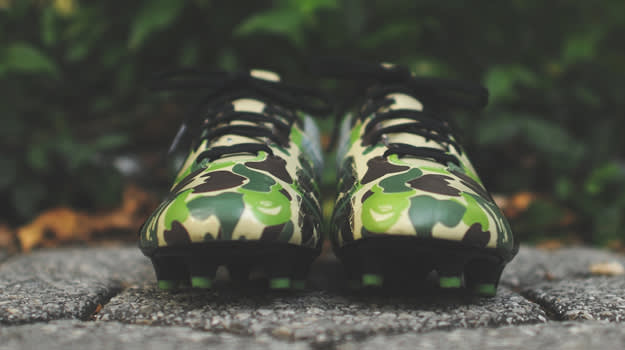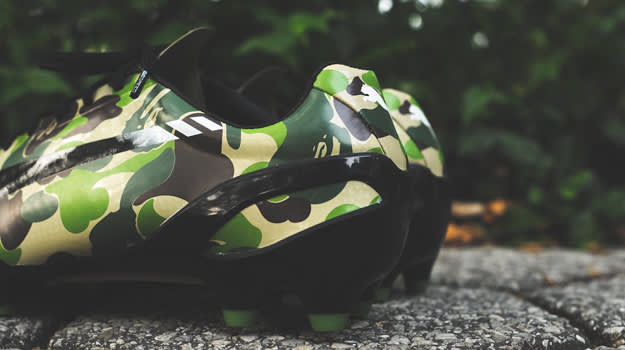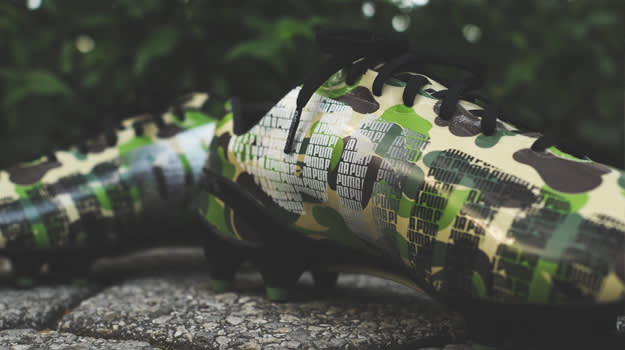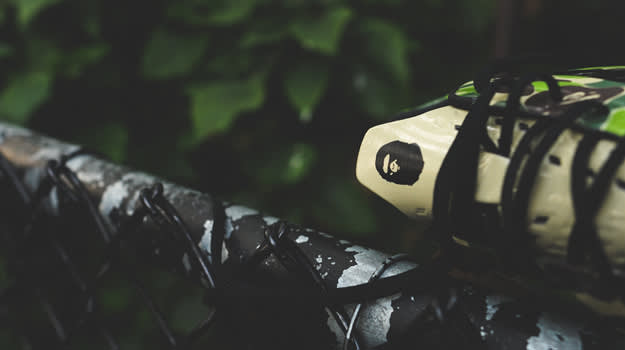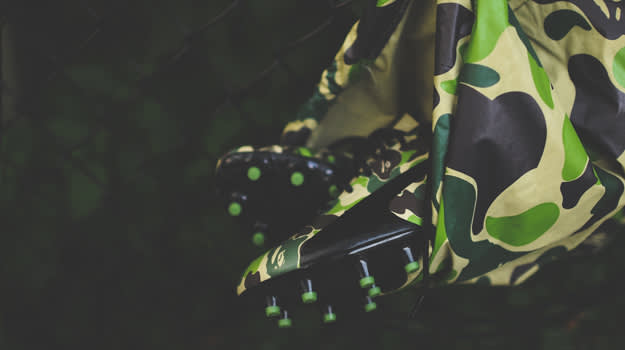 RELATED: Puma Releases the "Tricks" EvoSPEED and EvoPOWER
RELATED: Puma Introduces New Colorway for the EvoSpeed Cleat