For those of you who thought the day's of sleeved NBA jerseys were behind us.....think again.
The NBA will be rocking a new series of uniforms this year called the "Pride" uniforms, and today we got our first look at the one's designed for the Los Angeles Lakers and Portland Trail Blazers. Courtesy of Darren Rovell's Twitter page, we see the NBA and adidas kept with the sleeved styled jerseys for another year, despite numerous complaints from players around the league saying it was restrictive and disrupted their shooting motion. The Blazers jersey comes in a white look with their nickname "Rip City" printed across the chest. The Lakers new look is called "Hollywood Nights" and features the iconic purple and gold set atop a black based jersey.
Although Commissioner Adam Silver almost did away with the sleeved jerseys last year due to the complaints, I guess money trumps from jersey sales trumps all, and you can't really fault them for that. No word on if these are the Christmas Day uniforms or just an alternate look for the Lakers and Blazers, but expect more sleeved jerseys from the "Pride" series to pop up in the coming months.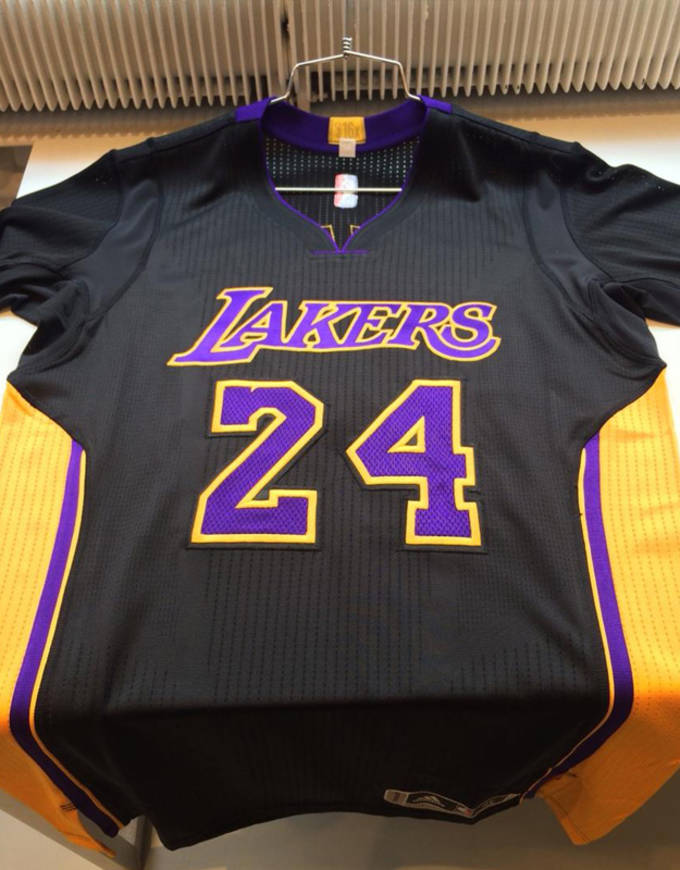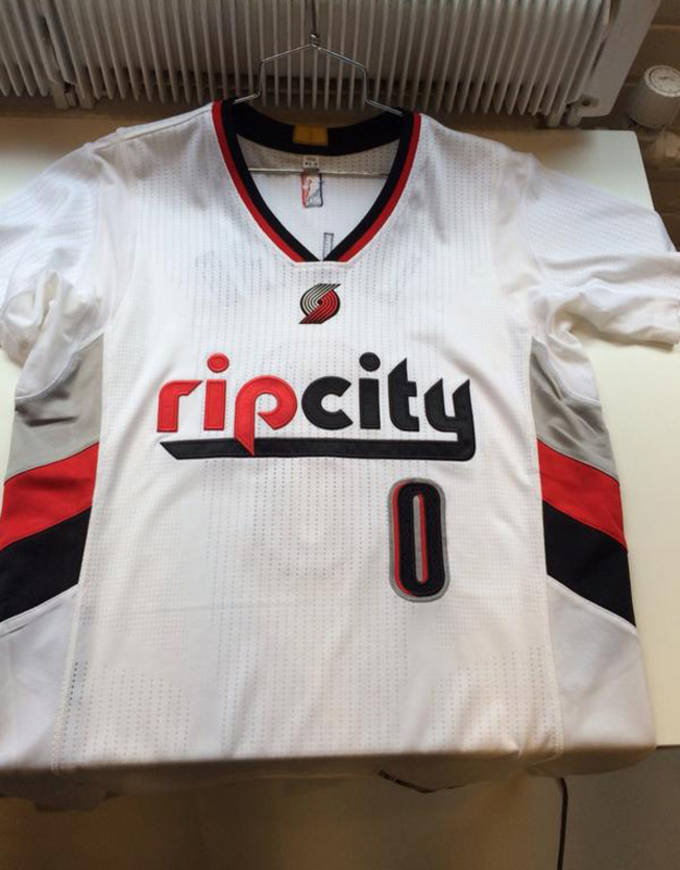 [Twitter]
RELATED: The Complete Sneaker History of NBA All-Star Game MVPs
RELATED:Team USA Basketball Unveils New Uniforms for the 2014 FIBA World Cup