After not wearing the Nike LeBron 11 on-court much during the 2013-14 NBA season, LeBron James has apparently made it his mission to rock the shoe as much as possible this offseason.
The latest sighting of King James in his own signature shoe came in China at a recent appearance for his Rise 2014 tour with Nike, as the four-time MVP sported a pair of the "What the LeBron" LeBron 11s.
Recently named our most hotly anticipated release of the summer, the "What the Lebron" has been somewhat of an enigma. Originally slated for a late May release, the shoe has yet to hit shelves in-store or surface anywhere online. Perhaps King James' appearance in the mash-up sneakers means that it's release is on the horizon. Or then again, it may mean that will have to wait just a little bit longer.
Keep it with Sneaker Report for any details regarding the release of the "What the LeBron" LeBron 11s as soon as the emerge.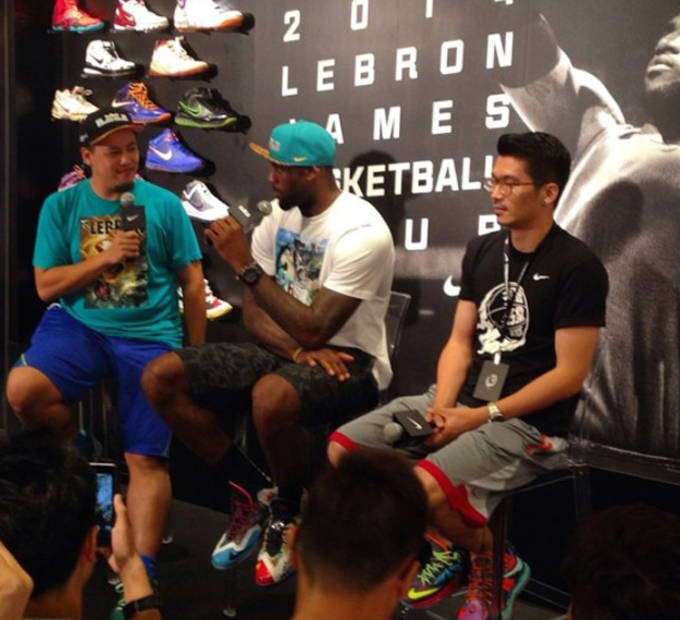 RELATED: The LeBron 11 Low SE "Multicolor" Is Coming Stateside
RELATED: The Ill-Named LeBron 11 "Champs Pack" Gets a European Release Date