When Kid Cudi isn't rocking out on stage, you better believe dude is constantly channeling his artistic talents. From the big screen to fashion and cover art, the constant stream of creativity doesn't just stop at music for him.
This evening, Cudi even took to his Twitter to share photos of a pair of Saint Laurent sneakers that he customized himself with nail polish. Using the Signature Court Classic S/11 Low model as the base, Cudi scribbles phrases like "Moon Man," "Fuck Them" and his signature "Yahm" ad-lib. And of course, like a true boss, he also included branding for his own Wicked Awesome Records label. Dude went absolutely H.A.M.
If you're feeling his kicks, the "Silver" iteration is actually available on YSL.com for $309 (orig. $520).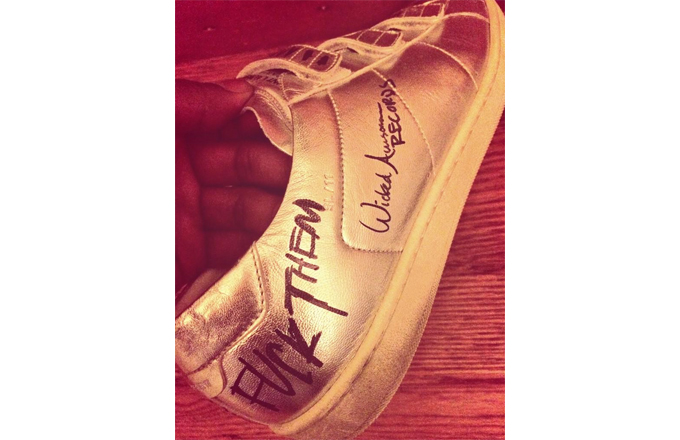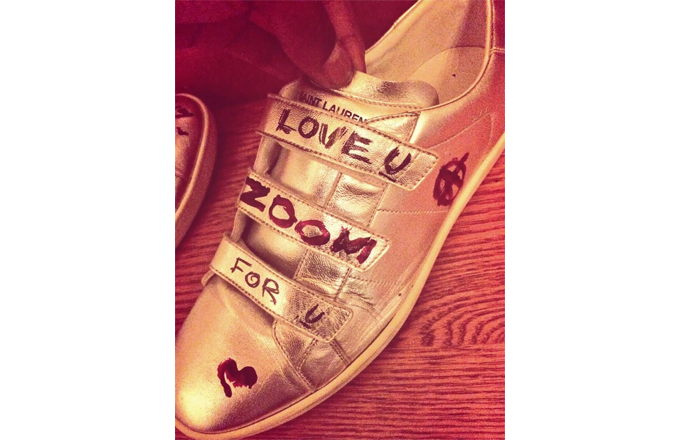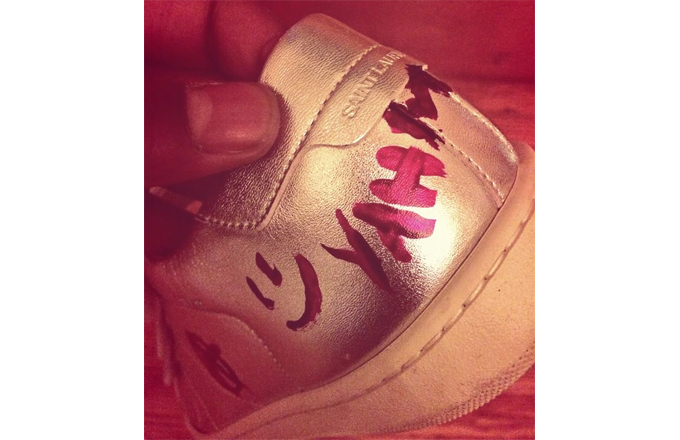 [via Kid Cudi]