For the time being, the Washington Redskins still have their name, and according to owner Dan Snyder, the organization has no plans to change despite the controversy surrounding it. While it still remains uncertain whether the Redskins will retain their name, their colors aren't going anywhere, so it's only fitting adidas gives the RGIII Boost Trainer a hometown look.
Following the debut colorway of the RGIII Boost Trainer in a mix of black and white zig zags, this colorway channels Griffin's Redskins. The shoe boasts strays away from the pattern upper and does it up in an all Burgundylook with Infrared touches through the branding and is finished off with a White midsole and Gum bottoms. Chances are adidas will avoid the controversy and give these a nickname other then "Redskins" but it's clear where the inspiration for this latest colorway was drawn from.
Unfortunately there's no release date just yet, but considering the Redskin's inspired colorway expect these to hit shelves right around the start of the NFL season.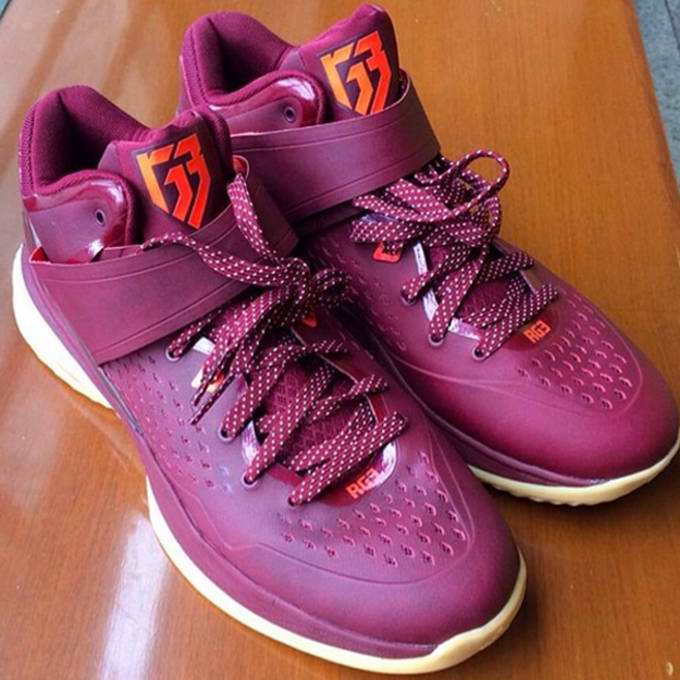 [fyk7]
RELATED: Everything You Need to Know About the adidas RG3 Cleats
RELATED: Breaking Down RGIII's Stats According to Cleat So Far This Season