Purple Rain turns 30 today, Prince turns 21.
To commemorate the 30th year of Prince's Purple Rain album, we're taking the next 44 minutes to workout with the artist formerly known as....
RELATED: The 20 Worst Celebrity Marathon Finish Times
RELATED: The 10 Best Fitness Struggle Videos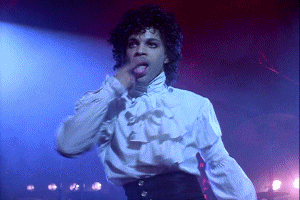 Let's Go Crazy
Best for: Getting your heart rate up.
The beginning of this track is truly the perfect way to kick off any workout. It's time to leave the house for your workout. Tie those laces, stand tall in your doorframe, and straight up pose for the first 30 seconds until Prince mentions the shrink in Beverly Hills. When you nod your head like you know the one, it's time to high kick in the elevator like no one is looking. Run to your nearest park and follow the below rules.
DON'T:
Stop to pose more, keep moving.
High kick your fellow runners.
Actually break any elevators whilst dancing.
DO:
Swing around light poles like you're in a Broadway musical.
Hop on as many park benches as you can.
Go crazy at any stoplights you approach.
(Going crazy looks like this)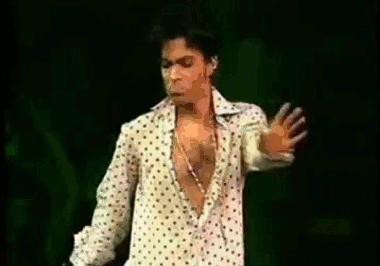 Sprint at the end of the song during the long ass guitar solo.
<!--nextpage-->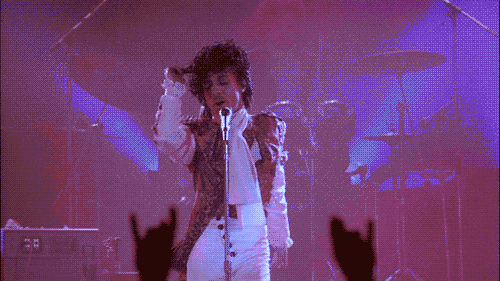 Take Me With U
Best for: Alternating mountain climbers and crunches.
This song is great for keeping a steady beat, so drop to the floor or nearest grassy spot for this one. Alternate your mountain climbers: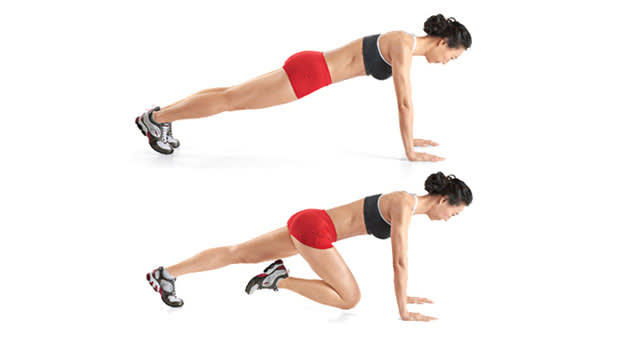 ...with crunches: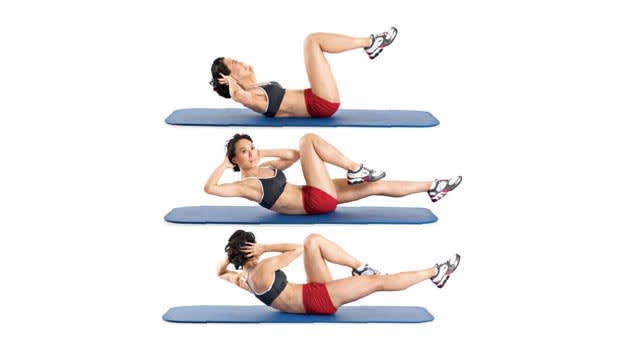 For advice on getting the right form for your crunches, take a look at this. As the song tapers, grab some water.
<!--nextpage-->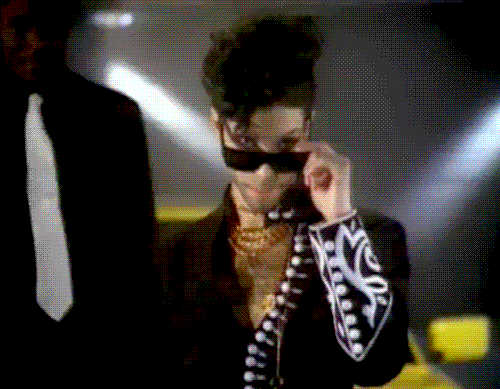 The Beautiful Ones
Best for: Planks
Belt out all of the 'babbbbeeee' lines while keeping that core tight. Just imagine Prince beside you for the those planks, he'll make it all better. This song is just over five minutes, so if you can hold one for the entire song kudos to you. We suggest splitting it up with two side planks. Extend your other palm up to open up your chest and don't forget to breath.
<!--nextpage-->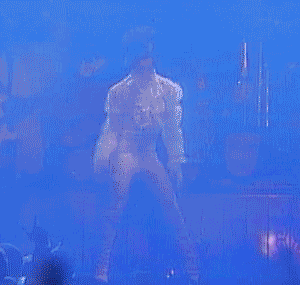 Computer Blue
Best for: Flossing.
Do this 50x. Keep that core engaged for maximum results.
<!--nextpage-->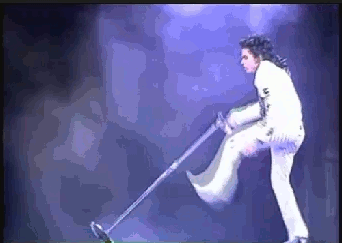 Darling Nikki
Best for: Sandbag throwing
This song is a slow build, which is best for picking up a sandbag (or heaviest object you can find that is safe to throw) and slamming it to the floor. When Prince says 'grinnnnd' it's easy to throw the sh*t out of that bag. To mix it up, do these: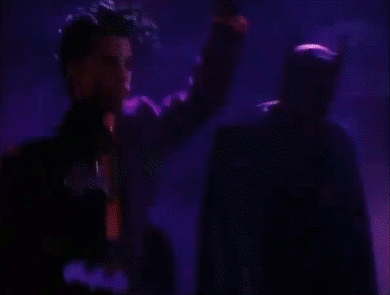 When Doves Cry
Best for: Singing on the treadmill, also known as the baby Beyonce workout.
If you don't have a treadmill, hit the great outdoors. This song is terrific for running and singing. Shy? Don't be. The great part about running and singing is that most of your audience is flashing by too fast to even notice that you're belting Prince. "Alonnne in a world that's sooo cold."
This song is about five minutes, so split this time between sprint and resting time or as much as your lungs can handle.
<!--nextpage-->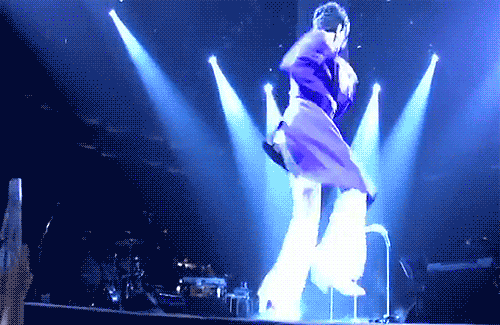 I Would Die 4 U
Best for: Dance Cardio (and wooing women).
This song is the best for Dirty Dancing-style moves. Even if there is no Swayze to catch you, it's best to fling yourself around the room as fast as possible to this jam.
Here's some inspiration for moves: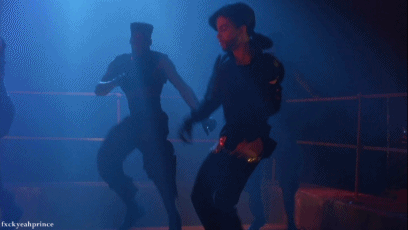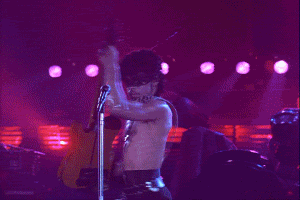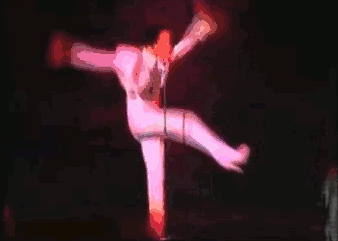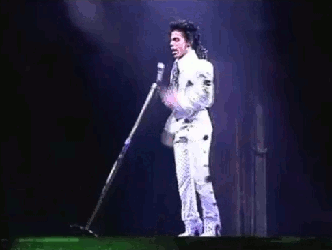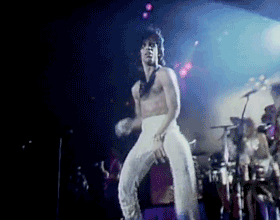 Baby I'm A Star
Best for: Alternating jumping jacks and squats.
Start with jumping jacks switch to squats. Do twenty sets of each before alternating. Almost there...
<!--nextpage-->
Purple Rain
Best for: Cool down.
Take a deep breath in and out and reach for the sky. Shake our your shoulders, touch your toes, and do some of your favorite yoga poses. May we suggest downward dog, child's pose and maybe a pigeon or two.
Need some yoga inspo? Here you go.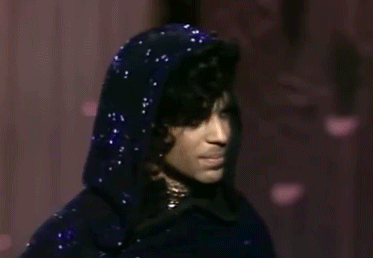 That's it! Happy 30th Purple Rain.
RELATED: The 20 Worst Celebrity Marathon Finish Times
RELATED: The 10 Best Fitness Struggle Videos