Just last week, Nike debuted the Lunar Vapor Trout, the first signature cleat for Angel's outfielder Mike Trout and the first Nike baseball athlete to have a signature shoe since Ken Griffey Jr. Coming off the heels of the unveiling, Nike is now rolling out another colorway, this time in a more toned down look.
The first look at the Lunar Vapor Trout came in a Angel's inspired look, and rightfully so, but now those interested in lacing these up this season have another option. This Nike Lunar Vapor Trout comes in a black and white color scheme that you can bank on seeing around baseball due to it's neutral look and ability to match with just about any team color. Nike still used the gradient scheme, with this look featuring black through the ridged synthetic leather upper, then shifting to white, and finishing in an all white look along the Lunarlon foam midsole.
No official word on when this colorway will hit retail, but the Lunar Vapor Trout is currently available for pre-order at Nike, so expect this look to follow in the next few weeks.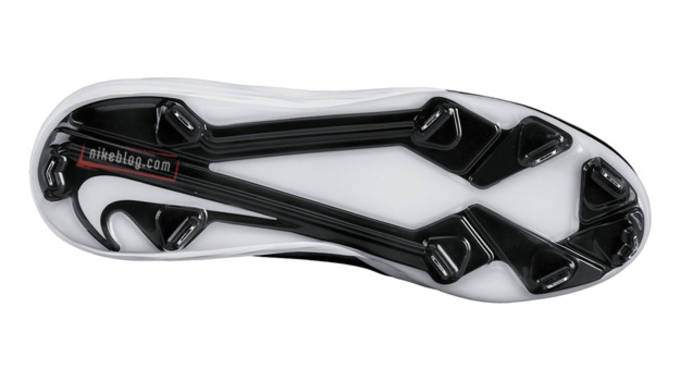 [NikeBlog]
RELATED: The 25 Most Influential Uniforms in Baseball History
RELATED: Nike Baseball Unveils the Vapor Collection