A few weeks back, Nike debuted the first installment of the Free 5.0 TR Fit 4 Print series. Today, we get our first look at a new collection, this time featuring even more standout graphics.
Coming in three different looks, the "Print Pack" has a vibe for everyone. Unfortunately for us guys, this pack is specifically for ladies, but if the pack does well, don't count out the possibility of future collections. The first look comes in a rainbow feel that looks like it could be half part of the "Be True" series, mixed with a stain glass window vibe. The next colorway features an all pink look with white and grey stripes throughout, while the final one comes in a similar feel but with a blue and orange "Knicks" inspiration. As usual, the Free 5.0 TR comes with complete with an ultra lightweight upper paired with Flywire technology and is set atop the extremely flexible Free outsole.
No official word on a stateside release just yet, but those who can't wait can grab any of the pack today from international retailers including Titolo.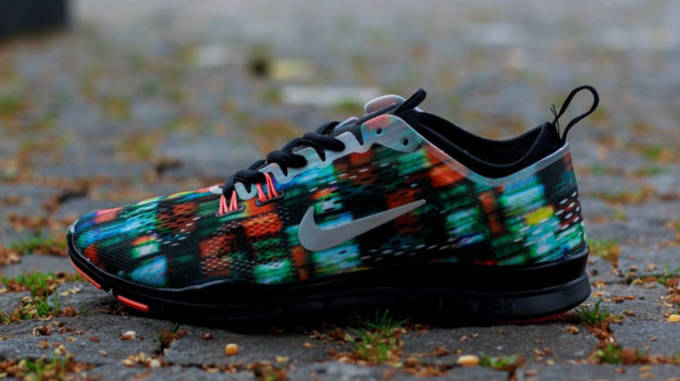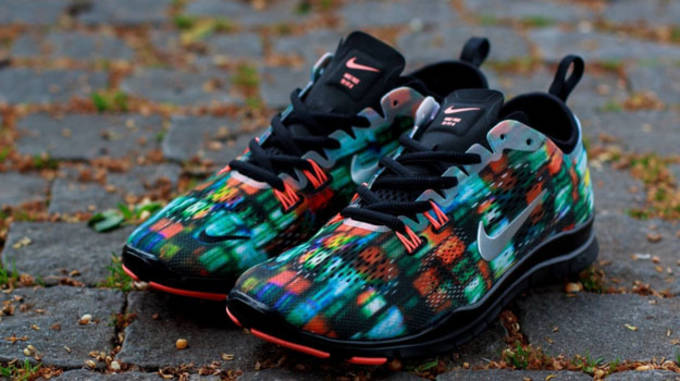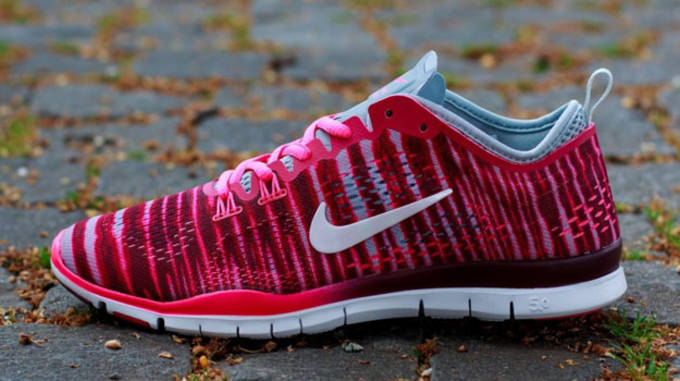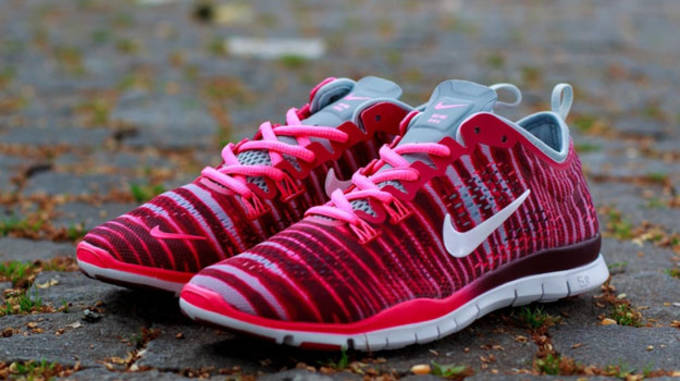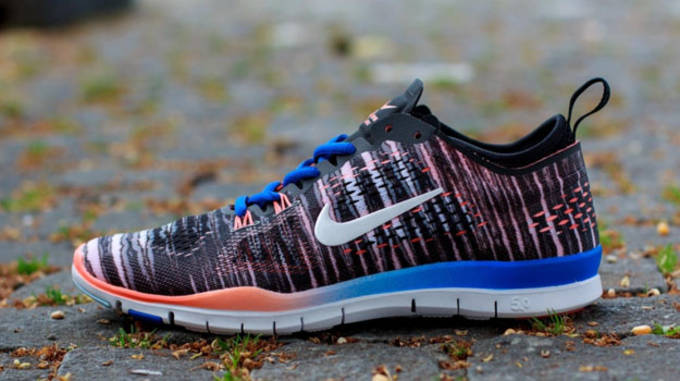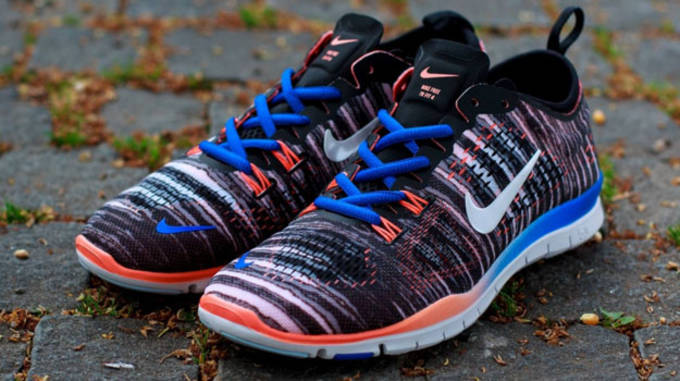 [Titolo]
RELATED: Nike Unveils Free Flyknit and Free Hyperfeel Launch
RELATED: Breaking Down Every Nike Running Sole on the Market Today