It feels like Kawhi Leonard is figuring out everything on the offensive end. He's been a crafty player this season and is continuing his ascent to stardom. Leonard found a way to spin around the defense of Kevin Durant and unloaded a nasty finish on elite shot blocker Serge Ibaka. It was a great way to get San Antonio off to the right start in Game Six of the Western Conference Finals.
Leonard wore the Jordan XX8 SE "Pure Platinum" for long stretches of the NBA playoffs. He continued this tonight and clearly it was the right choice. You can pick that up for $150.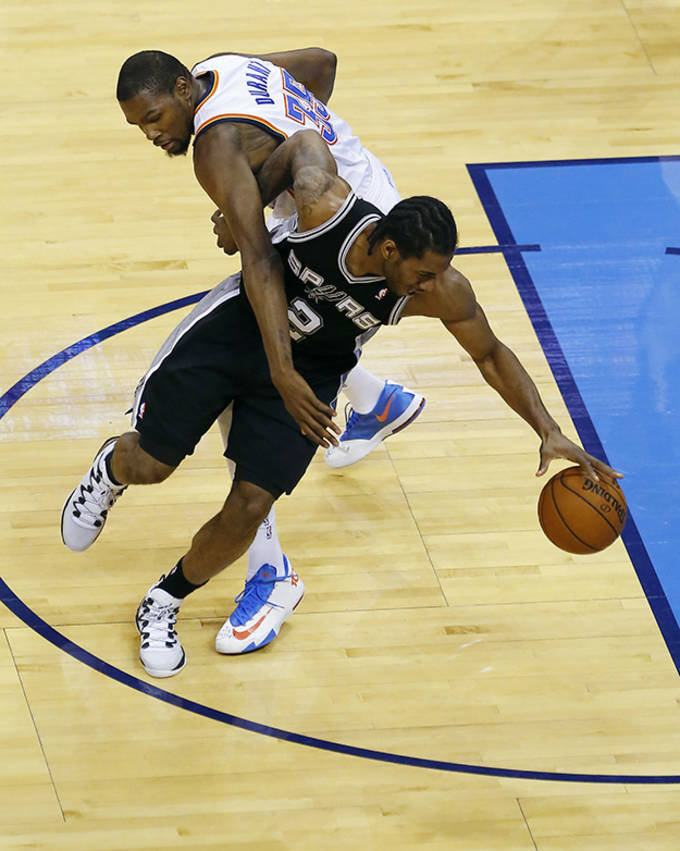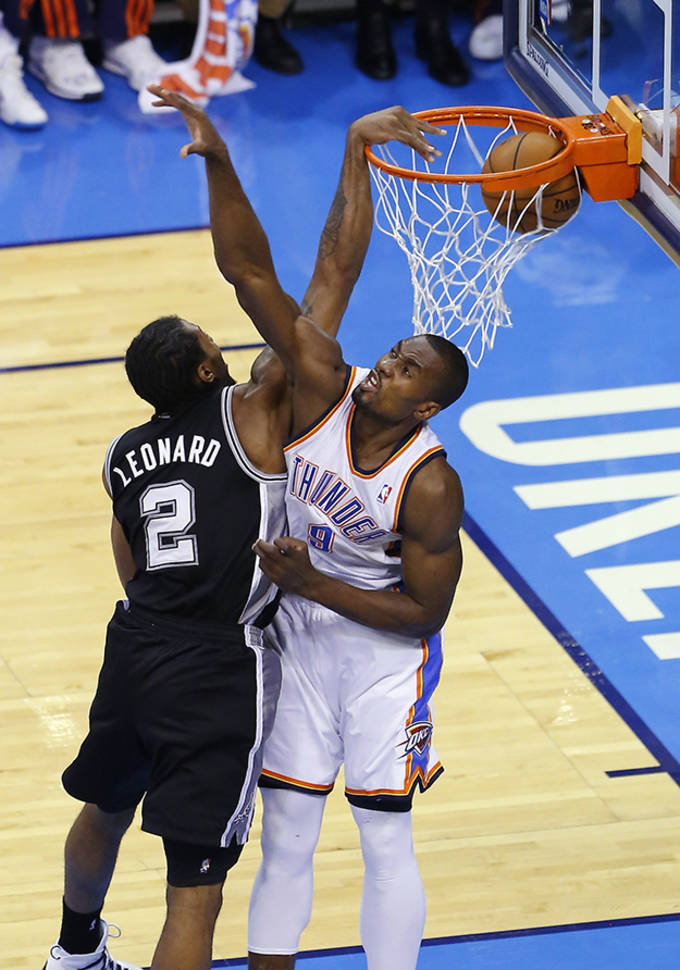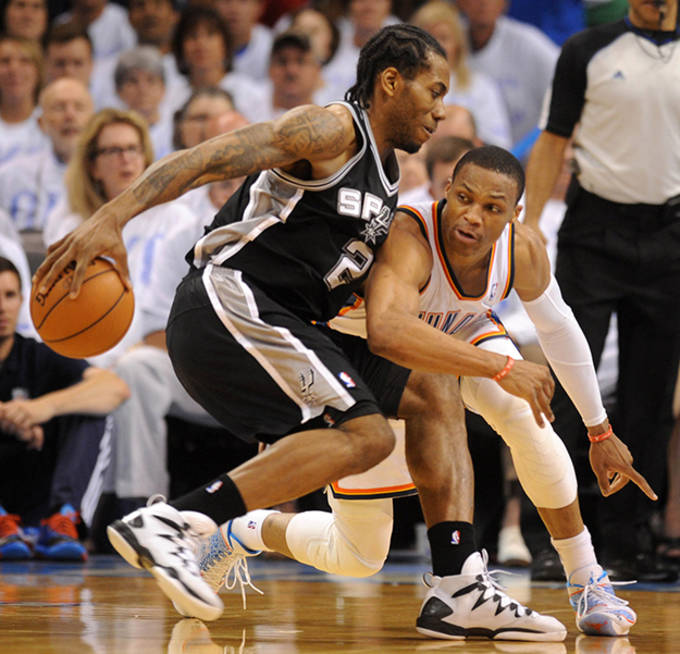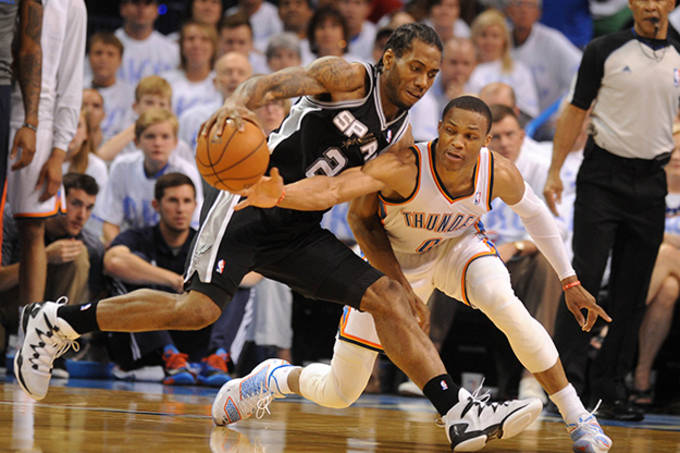 GIF via CJZero
Rafael Canton is a freelance writer from Queens, NY and contributor to Sneaker Report. Anytime there is a conversation about the NBA, music, or nutella, he can be found in the thick of the discussion. He can be found on Twitter @RafelitoC7.
RELATED: Kawhi Leonard Put Kevin Durant In the Spin Cycle in the Jordan XX8 SE "Pure Platinum"
RELATED: Kawhi Leonard Debuts a New PE of the Jordan Melo M10