Even the most casual of soccer fans know that Brazil's national team wears yellow. The five-time World Cup champions' jersey is as iconic as it gets in sports, right up there with Yankees' pinstripes and Lakers' purple and gold.
Nicknamed Amarelinha, or Little Yellow One, the Brazil's home jersey debuted in 1954 and has been a sports and cultural icon ever since.
"Football is so ingrained in Brasil, it dissolves into the culture. It's hard to capture the meaning of the relationship between Brasilians and the sport," says Peter Hudson, former Creative Director who worked on Nike football apparel for seven years. "I think you have to go to events, be at a match, look players in the eye on the starting line to really appreciate what it means."
Beginning in 1997, Nike became the official apparel sponsor of the Brazilian national team. Since then, the American company has outfitted the team for every major event, including five World Cups. Now Nike has given us a look back at the design and creative process behind each of those jerseys. Did you know that Nike is responsible for Brazil's signature crew neckline? Or that the number font is was inspired by the country's road signs?
To find out more information on Brazil's iconic jersey head over to Nikeinc.com and read the full article.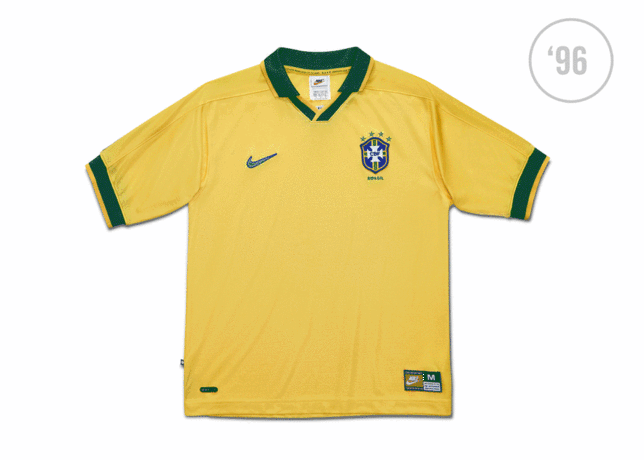 [Nike]
RELATED: Jordan Brand Officially Unveils World Cup Brazil Apparel and Footwear
RELATED: adidas Debuts Brazilian Inspired Carnaval Pack for 2014 World Cup