With the LeBron 12 on deck, Nike is wrapping up it's campaign of King James latest series in a big way. Unfortunately since the Heat didn't win the NBA Finals this year, there won't be a "Championship Pack", but fear not as we get the first look at the LeBron 11 Elite "Reflective Stripes" which hopefully will mend some of those wounds.
Coming in a blue and silver upper, the LeBron 11 Elite "Reflective Stripes" is one of the most eye-catching colorways to date, and the printed reflective striped graphics throughout set this sneaker apart. The Hyperposite material comes in a silver look, with what looks to be some iridescent material towards the heel and midfoot, similar to what was used on the "King's Crown", that'll change colors depending how the light hits it. Nike finishes the look with a translucent icy outsole that compliments the insane design of the upper nicely.
Although there is no official release date scheduled just yet, we can almost guarantee Nike will be dropping this LeBron 11 Elite sometime in the next few months, as we think it's one of the best, and most original looks of his siganture thus far.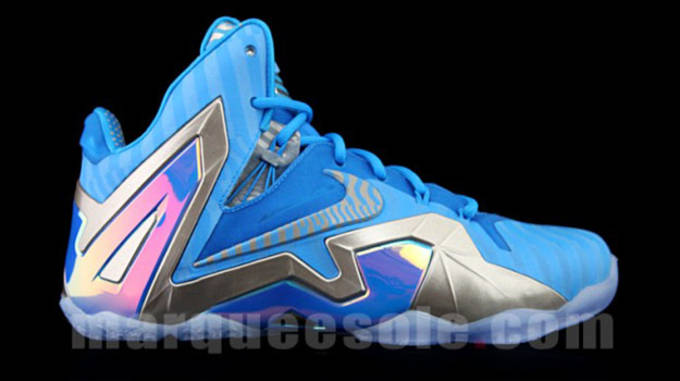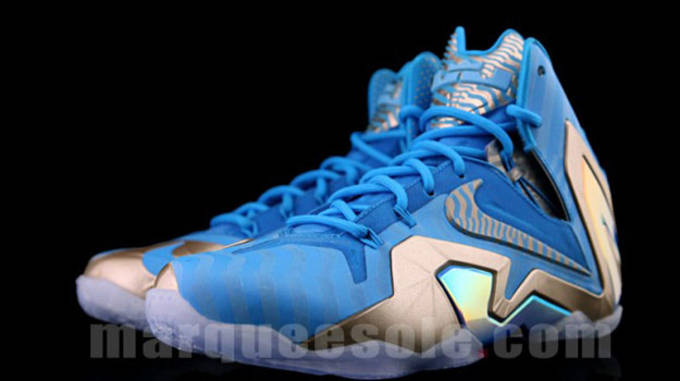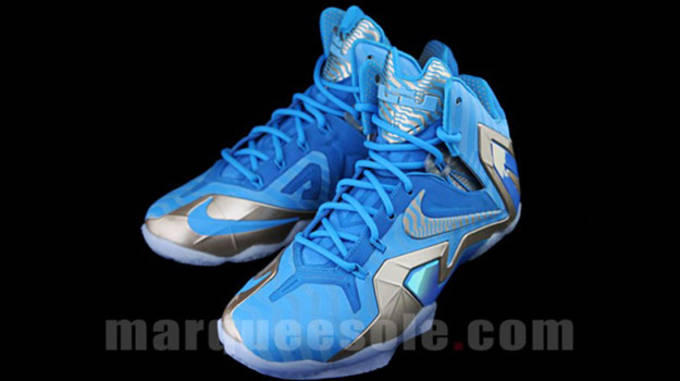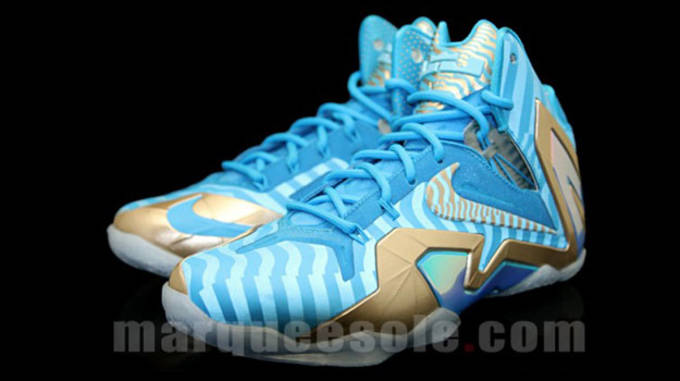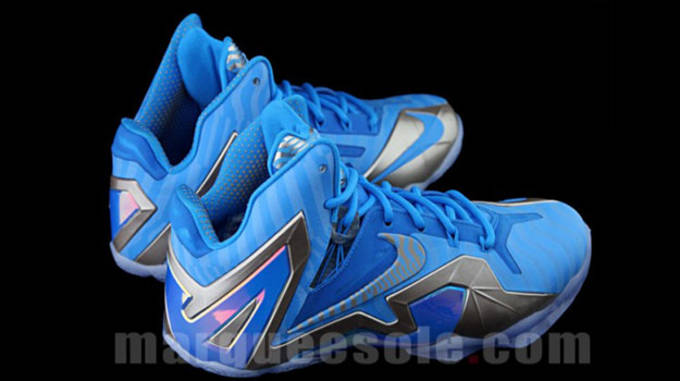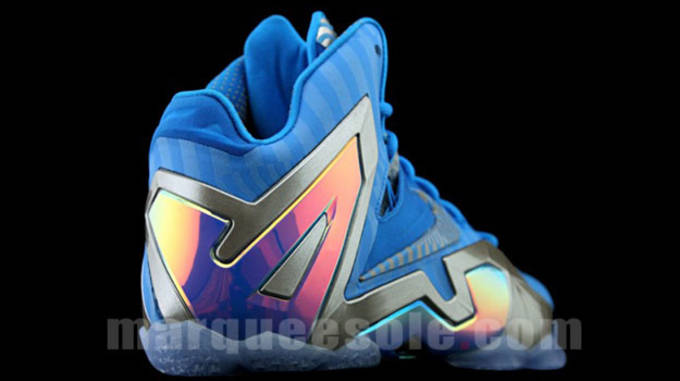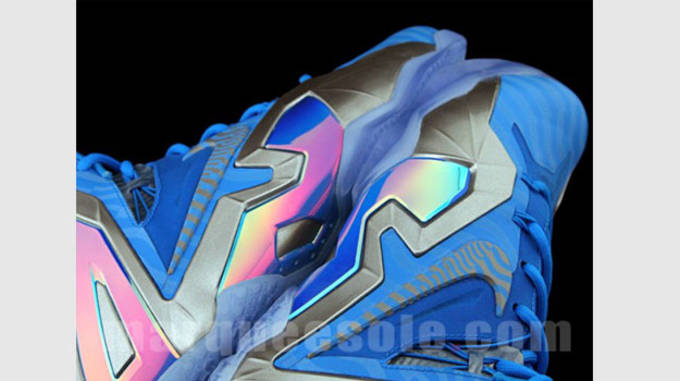 RELATED: By the Numbers: LeBron James' Stats for Each Sneaker Worn in the 2012-13 NBA Season
RELATED: Nike Breaks Down Hyperposite Technology in the LeBron 11