Nike's been making quite a splash with the Kobe 9 EM, and now we get a look at a grade school option slated to drop with the perfect summer look.
The Nike Kobe 9 EM GS "Floral" features the an engineered mesh upper done in a black base and Swoosh logo, but puts some spring in it's step with small court purple and tour yellow flowers printed throughout. Nike set the "Floral" on top of a all black midsole, and a pure white outsole that compliments eachother and contrasts nicely. Nike's been heavy on the grade school options recently, realizing that even the youngin's are craving for some fresh looks this summer, or maybe it's just their parents living vicariously through them, we'll never know.
As we stated, this will unfortunately only be available grade school sizes and currently don't have a release date but we'll update as soon as the info surfaces.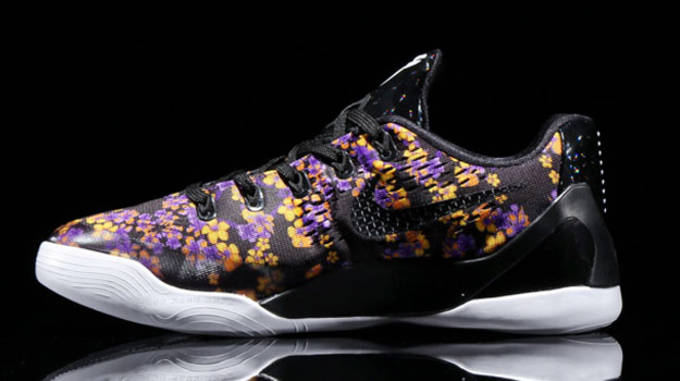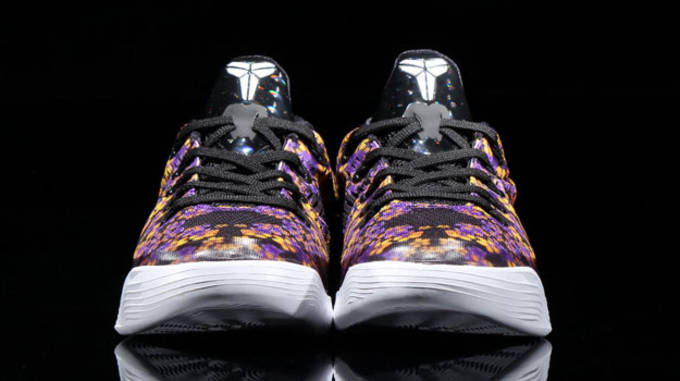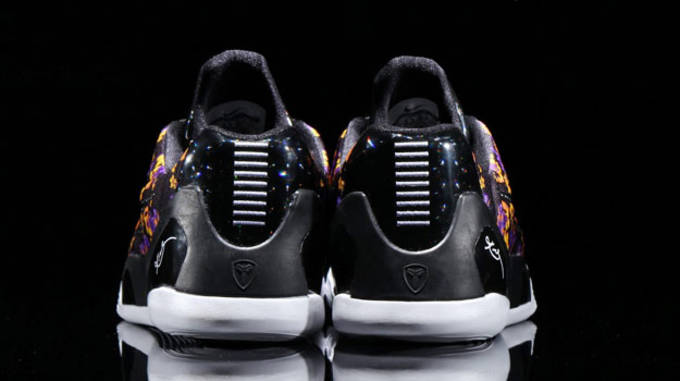 RELATED: The Complete History of Cushioning Technology in Sneakers
RELATED: Nike Kobe 9 EM Gets "Unleashed"