With the first official day of summer coming up next week, there's bound to be plenty of cookouts, pool parties, and pick up games. For athletes, summer is one of the best times to take the workout outdoors and show off the body you've been pushing so hard for. At the same time, summer also presents a number of temptations that can potentially be detrimental to an athlete's performance.
Hitting the road with friends, enjoying multi-day music festivals, and partaking in day drinking can all have negative consequences if you don't approach them carefully and take the extra steps needed to prepare. We're not saying not to go out and have fun this summer; by all means, enjoy yourself, but if you don't want to pack on a bunch of extra weight and watch your mile times skyrocket, keep this list in mind. This is An Athlete's Guide to Road Trips, Music Festivals and Day Drinking.
Riley Jones is a freelance writer from Charlottesville, VA and a contributor to Sneaker Report. With an unshakable affinity for basketball and all things pop culture, he can be found on Twitter @rchrstphr.
RELATED: The 10 Healthiest Beers for Tailgating
RELATED: The 10 Healthiest Foods for Tailgating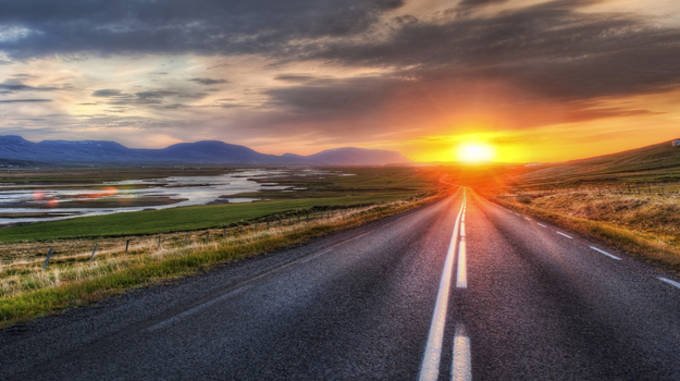 No. 1 – Road Trips
Road tripping can be one of the best ways to travel on a budget. Even with ridiculous gas prices, it's easy to pool together some gas money between a few friends and hit the road for an adventure. Is there a certain city you've always wanted to see in person? Want to visit your favorite ballpark or Hall of Fame? Gather your buddies and hop in, the possibilities are limitless.
Unfortunately, sitting in the car for lengthy periods can have its drawbacks. Recently, studies have shown that sitting itself isn't very good for your health. Research shows that excessive time spent sitting down can lead to increased risk of heart disease and disability, as well as mental health issues. Luckily, this one's pretty easy to nip in the bud. Try to pull over at least once every hour and walk around to stretch out and get your blood flowing a bit. It's also a great way to explore places you haven't been before. See something interesting? Take a break from the road to check it out.
Eating on the road can also be a problem. It pretty much goes without saying, but you'll want to avoid fast food, as tempting as it may seem. If have been on the road for a long time without food, it's easy to want to stop and grab the firs thing you see. Instead, pull over and hit up Yelp on your phone to find some decent grub in the area. Your body will thank you later.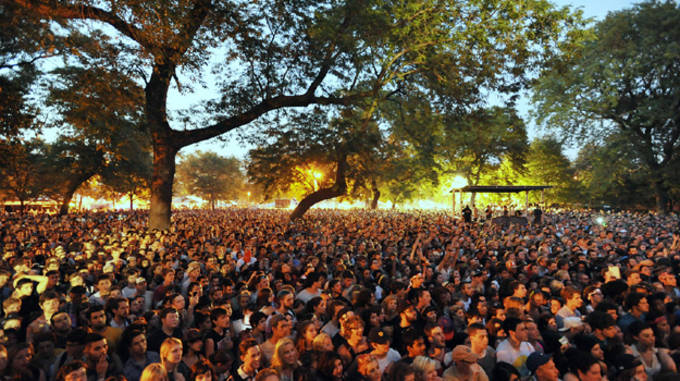 No. 2 – Music Festivals
No matter what type of music you're into, chances are, there's a festival this summer that features at least a handful of artists you'd love to see live. From the diverse, star-studded lineup of this weekend's Bonnaroo in Tennessee (featuring Kanye West, Elton John, and Jack White, among others), to the Outkast-and-Eminem headlined Lollapalooza and Austin City Limits, to more EDM-infused offerings like Camp Bisco and Electric Forest, there's quite literally something for everyone this summer.
One of the most important things to remember for summer festivals is to stay adequately hydrated. You'll be spending long hours in the heat dancing and meandering around the camp grounds, and it can take a toll quickly. The festivals should have plenty of water available, but be sure to bring along a bottle (preferably BPA-free) and a few gallon jugs just in case. Many venues will allow you to bring beverages as long as they aren't in glass bottles, but check beforehand just to be sure. On the same token, food can be tricky at festivals. You'll find plenty vendors offering natural, healthy dishes, but it can also become expensive. We'd recommend packing a few sandwiches and fruits just to be on the safe side.
Luckily, many music festivals offer a range of activities throughout the grounds. Some of the world's best yoga instructors have been known to give sessions at festivals, and at the very least, it's another way to stay in shape during an otherwise leisurely getaway.
Like it or not, music festivals often go hand-in-hand with heavy drinking and drug consumption. We don't personally condone either of these things, but they're going to be hard to avoid. If you're heavily opposed to this sort of scenario, it might be best to skip the festivals all together, or seek out a family friendly event. If you'll be consuming alcohol, we recommend you take it lightly and head to the next slide for more on day drinking.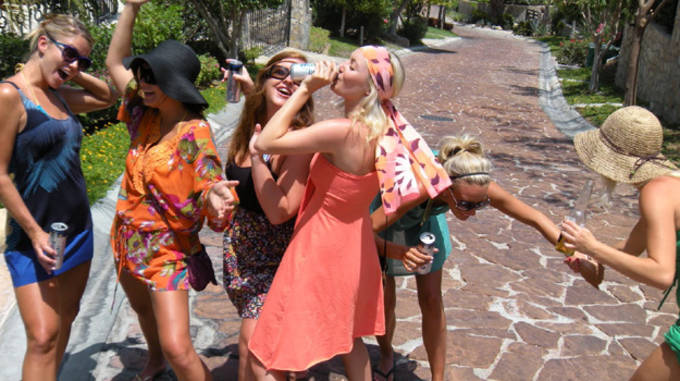 No. 3 – Day Drinking
There aren't many things that can beat a nice, frosty, alcoholic drink in the summertime. Whether you're at a music festival, catching brunch with friends, or just kicking back with a cold one, you're bound to do some day drinking at least once or twice this summer. If you're not careful, you could wind up with a saggy beer gut, empty pockets, and even worse, alcoholism.
The most important thing to remember when you're day drinking is to use moderation. Shot-gunning beers might have been cool in high school, but it's time to take those warning labels seriously and actually drink responsibly. Even if you know your limits and tolerance well, it's important to pace yourself, especially while outside in the heat. Drinking too much too quickly in the summer sun can lead to dehydration, and make you feel a lot more intoxicated than you normally would from the same amount.
Play it safe and try to space out each drink by roughly an hour, and be sure to drink plenty of water alongside of your libation of choice. The last thing you want is to be the fool who got tossed out of the pool party because they got too hammered at 3PM.