The Oklahoma City Thunder have made a complete turnaround in their Western Conference Finals matchup with the San Antonio Spurs. Young rookie Steven Adams has made big contributions defensively but he's also shown some solid skills offensively around the basket. Adams showed that when he absolutely posterized Tim Duncan on a nice feed from Serge Ibaka. The dunk had Duncan taking a walk of shame down the court.
Adams wore the adidas Crazy Shadow 2 for this game and has been in the Crazy Fast 2 as well throughout his first year in the NBA.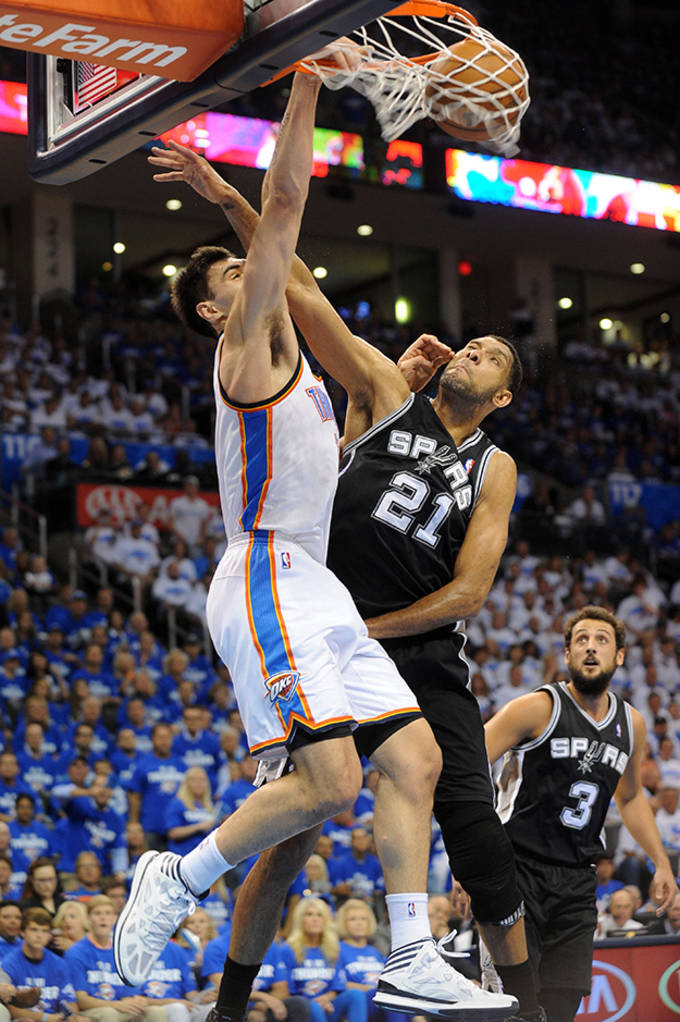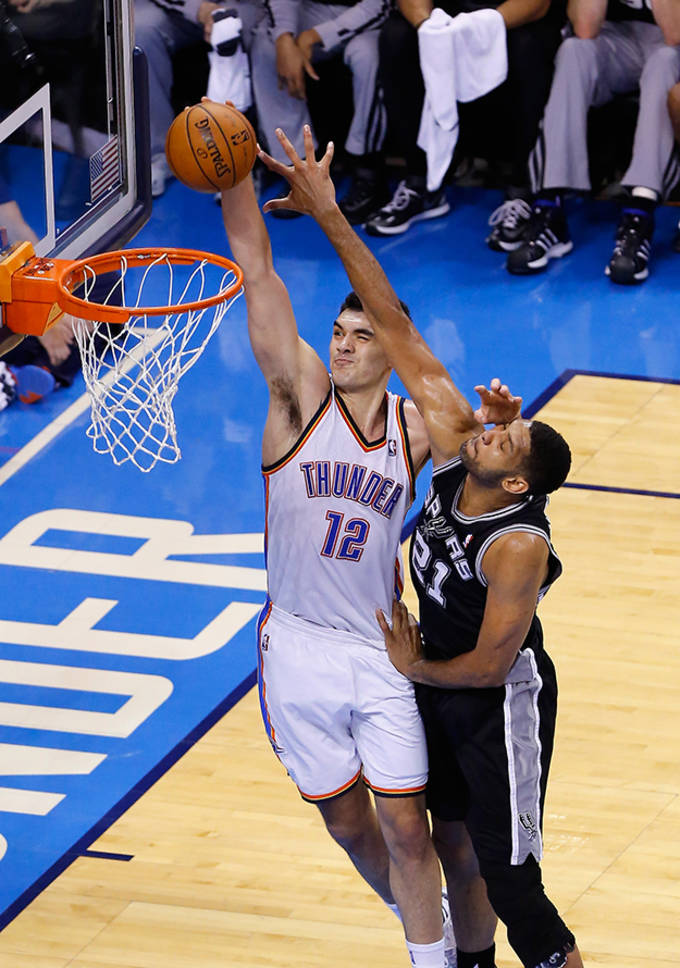 GIF via @JDonSports
Rafael Canton is a freelance writer from Queens, NY and contributor to Sneaker Report. Anytime there is a conversation about the NBA, music, or nutella, he can be found in the thick of the discussion. He can be found on Twitter @RafelitoC7.
RELATED: Every Brand That NBA Rookies Signed With This Year
RELATED: St. Patrick's Day Inspires New Colorways Across NBA on Monday Night