Facing a 2-0 deficit and a tough San Antonio Spurs team, the Oklahoma City Thunder were going to need some reinforcements in Game Three of their Western Conference Finals matchup with San Antonio. Serge Ibaka made a miraculous recovery and returned after a two-game absence from a left calf strain. The injury was originally supposed to keep Ibaka out of the entire playoffs.
The Thunder big man was impressive out of the gate, scoring 8 points with perfect shooting in the first quarter. He finished the game with 15 points, 7 rebounds, and 4 blocks as OKC cruised to a 106-97 victory over the Spurs. Ibaka wore a PE of the adidas Crazy Ghost in his return to action and if he's going to block shots like he did last night he might as well stay with the shoe.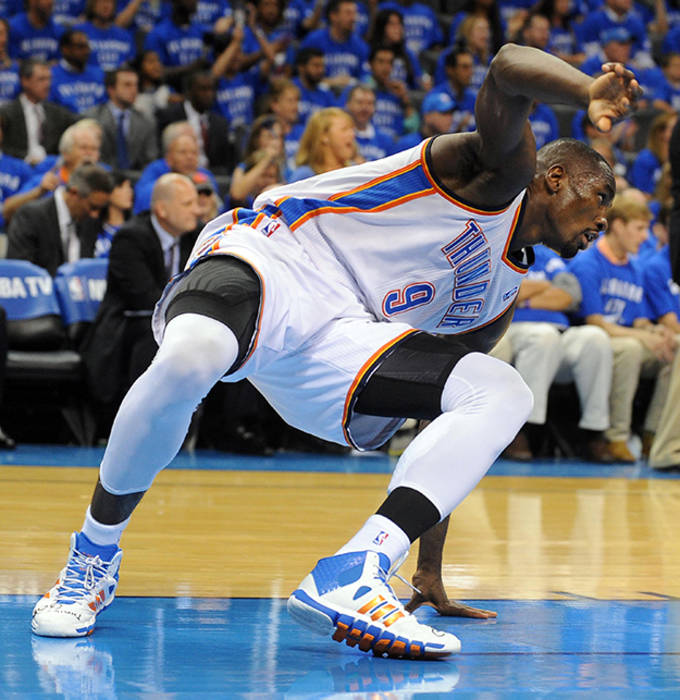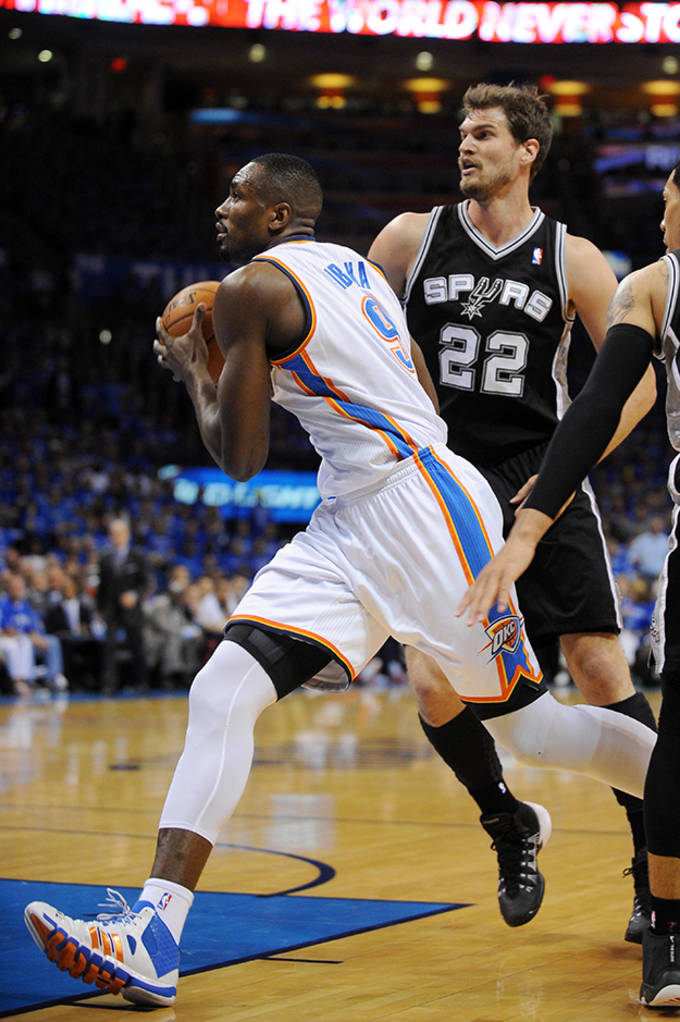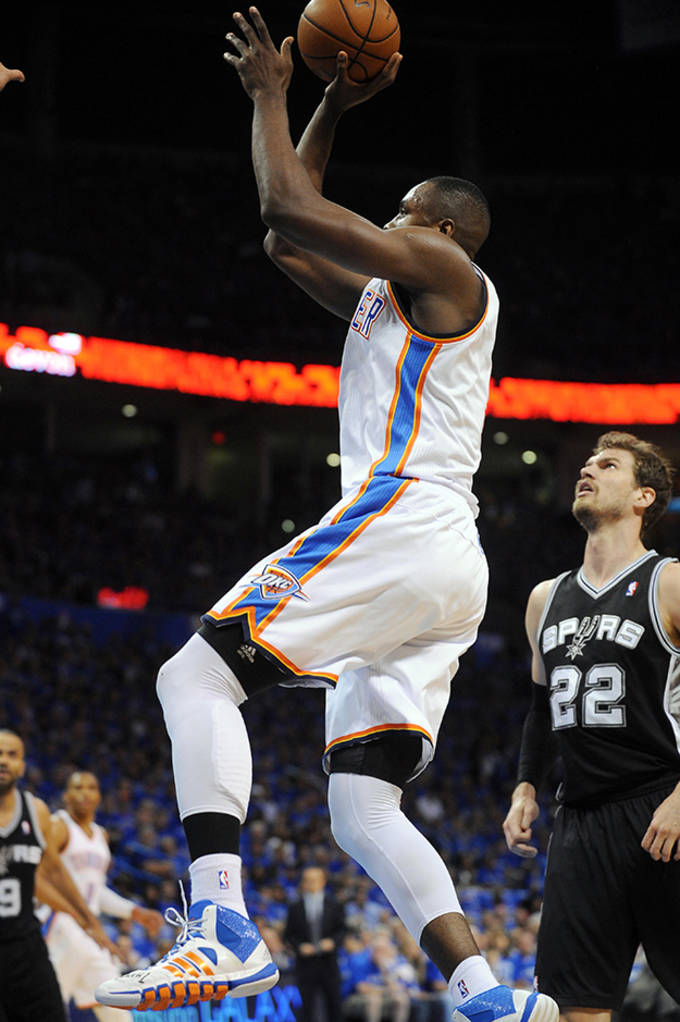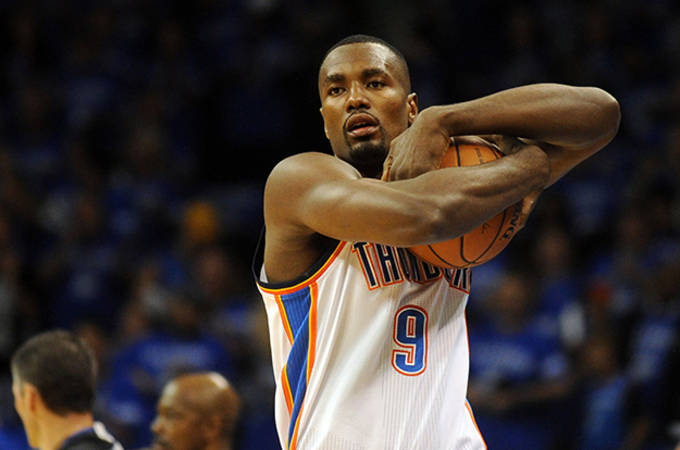 GIF via @JDonSports
Rafael Canton is a freelance writer from Queens, NY and contributor to Sneaker Report. Anytime there is a conversation about the NBA, music, or nutella, he can be found in the thick of the discussion. He can be found on Twitter @RafelitoC7.
RELATED: The 5 Best Sneakers for Centers Today
RELATED: SPOTTED: Serge Ibaka takes over the game in adidas Ghost 2.0 PE's