When the Oklahoma City Thunder stars get going, they're very hard to stop. Russell Westbrook could not miss and played under control at the same time as Oklahoma City routed the Spurs 105-92. Westbrook finished 40 points, 5 rebounds, 10 assists and 5 steals in the game. That put him in rare company as he was the first player with 40 points, 10 assists and 5 steals in a playoff game since Michael Jordan in 1989.
Even more important, OKC tied the series 2-2 and have placed themselves back in the thick of things when it comes to winning the Western Conference Finals. Once again, Westbrook wore an elephant print PE of the Jordan XX9 during Oklahoma City's victory. After this performance, he might never switch back to the XX8 SE again.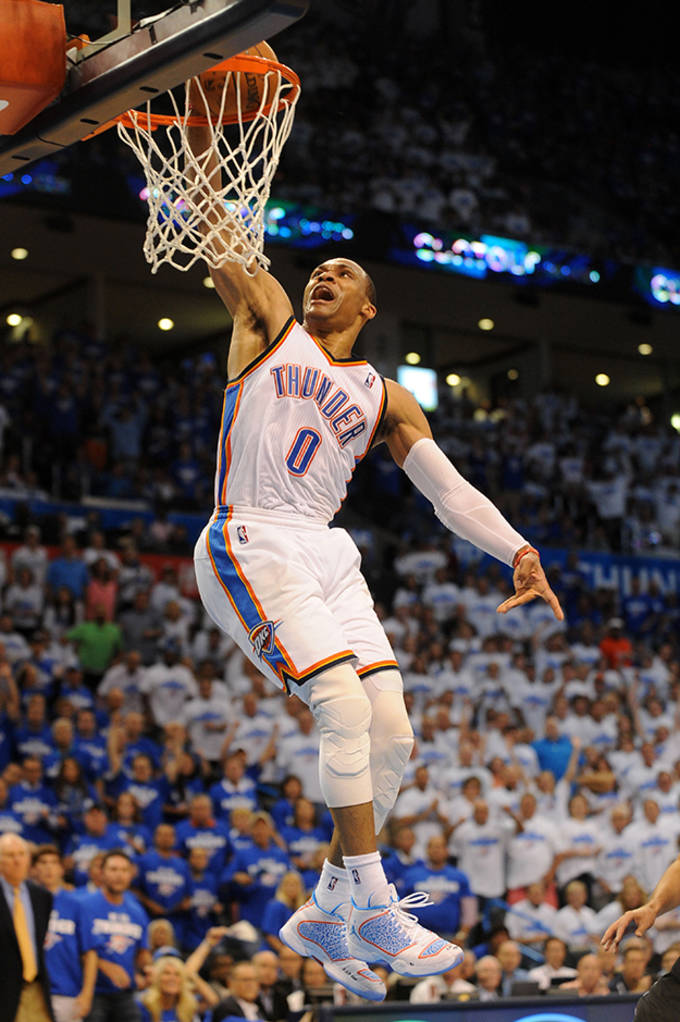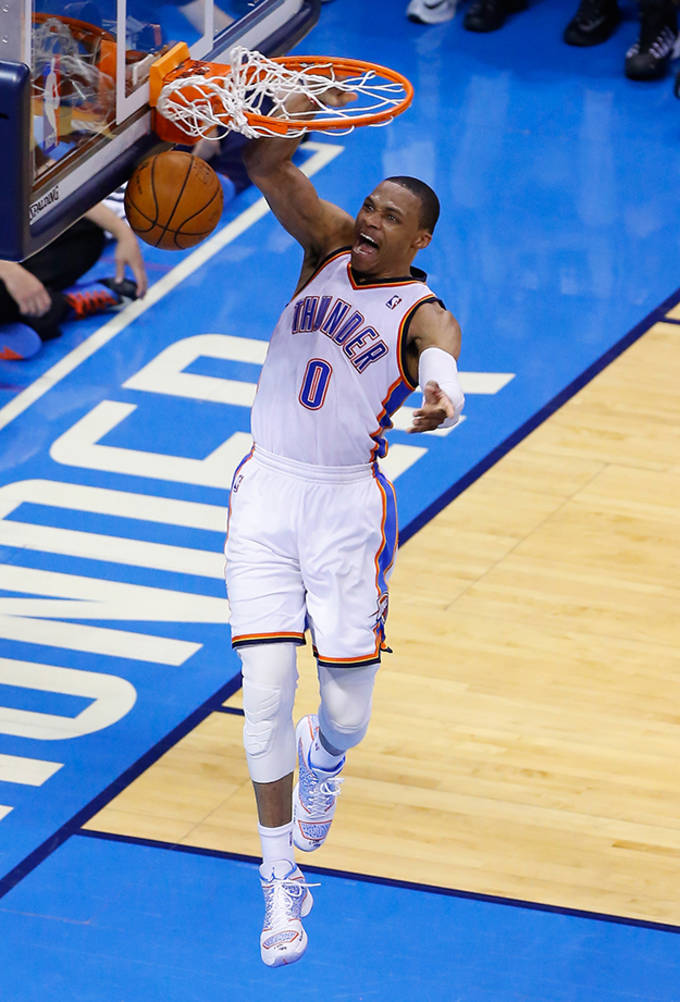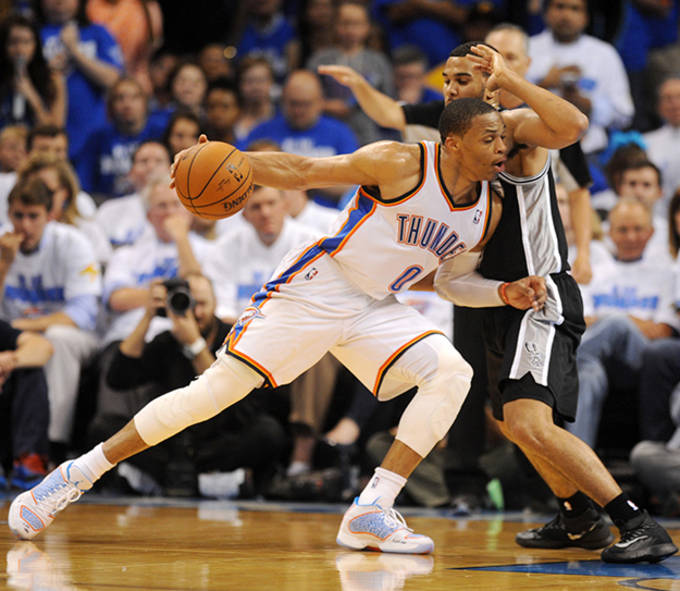 GIF via CJZero
Rafael Canton is a freelance writer from Queens, NY and contributor to Sneaker Report. Anytime there is a conversation about the NBA, music, or nutella, he can be found in the thick of the discussion. He can be found on Twitter @RafelitoC7.
RELATED: Russell Westbrook Ends First Half with a Bang In a PE of the Jordan XX9
RELATED: Russell Westbrook Debuted the Jordan XX9 Against Memphis