The Brooklyn Nets successfully rebounded from a 3-2 deficit to win their First Round series victory against the Toronto Raptors. The Nets held a late double figure lead and almost blew the pivotal Game Seven on the road in Toronto. With 6.2 seconds left and a one-point lead, the Nets had an impressive final defensive stand that culminated with a block by Paul Pierce on Raptors guard Kyle Lowry.
Pierce finished with just 10 points but he had the play of the game to make sure the Nets would advance to the Eastern Conference Semifinals against the Miami Heat. Pierce wore a black and white colorway of his patented Air Legacy III in the victory against Toronto.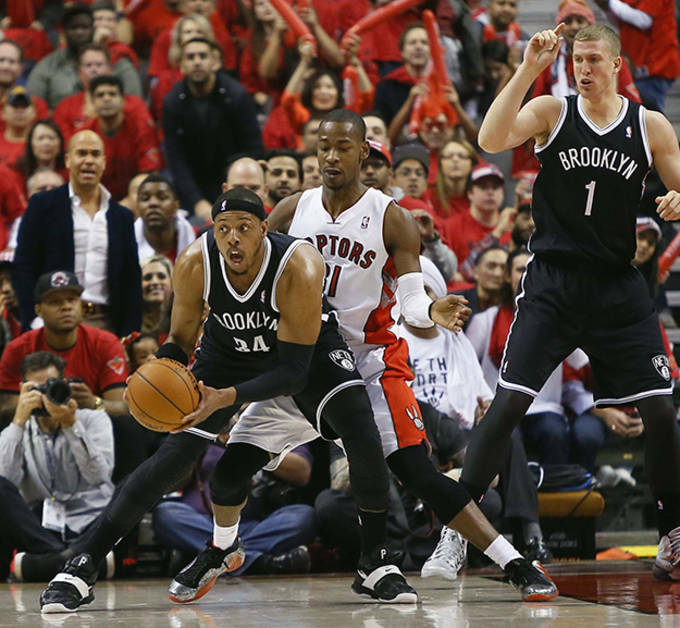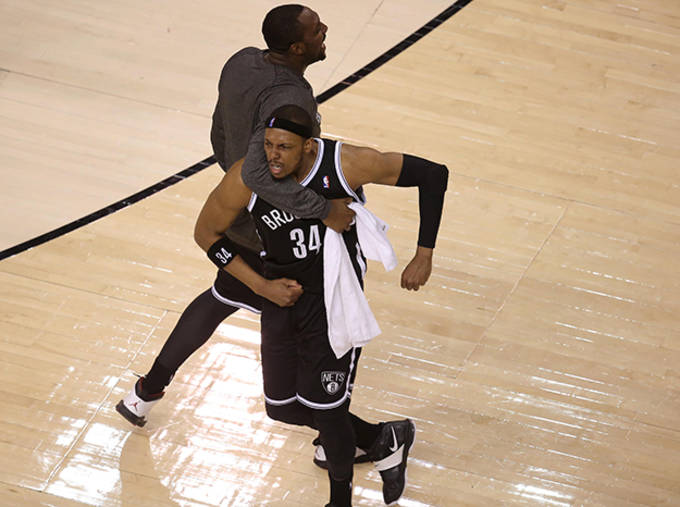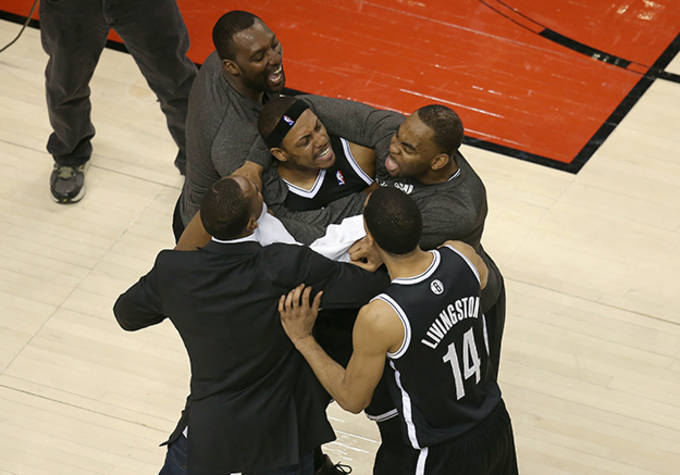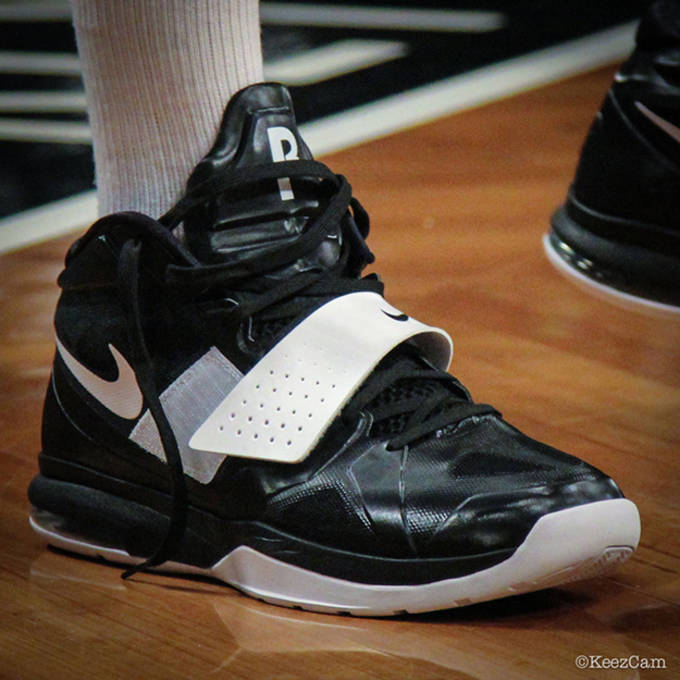 Video via watchnba201415 & H/T SI
Rafael Canton is a freelance writer from Queens, NY and contributor to Sneaker Report. Anytime there is a conversation about the NBA, music, or nutella, he can be found in the thick of the discussion. He can be found on Twitter @RafelitoC7.
RELATED: Spotted: Paul Pierce Has His "Legacy" Challenged Twice in One Week
RELATED: Today in Performance Sneaker History: Paul Pierce Has 40 in Back to Back Games in Nike Air Signature Player