It's about that time of year when college football teams across the country hold their annual inter-squad spring game. It provides an initial guideline for coaches, who are trying to assess what new talent they have, and it also gives players a chance to showcase their abilities before the real summer time training begins. For most teams, it's more or less a trial run, but we all Oregon isn't most teams, as today, Nike debuted special uniforms designed for the Ducks spring game.
On May 3, the Ducks will wear the new Nike Mach Speed "Salute the Day" uniforms, which pay honor the men and women who serve our country.
The uniforms feature a silhouette of the Ducks' Autzen Stadium with red, blue and chrome accents. Across the sleeve is the school's "rising duck" logo, along with five vertical monochromatic bands of color representing each branch of the military. Also included in the spring game uniform is the Oregon state motto embroidered inside the back of the neck, as well as the traditional Ducks wing print throughout the helmet and pants.
The design isn't the only standout here, as the Nike Mach Speed uniforms feature three distinct woven fabrics to increase ventilation, range of motion, and flexibility of players while wearing them. To complete the look, Nike hooked the Ducks up with Vapor Carbon 2014 Elite Cleat, and Vapor Jet II gloves, both featuring special Oregon details as well.
Check out the Oregon Ducks this Saturday, May 3, as they salute those who serve our country, when they debut their Nike Mach Speed "Salute the Day" uniforms.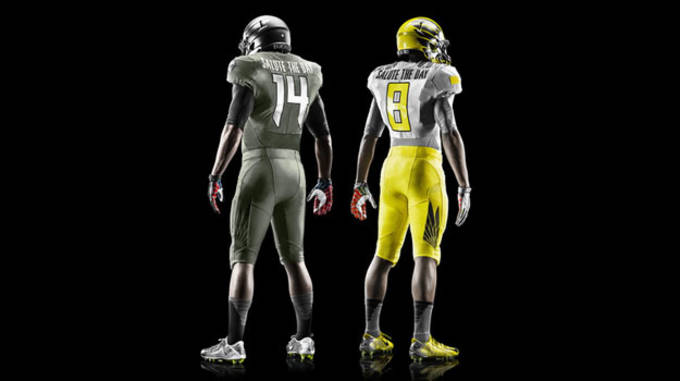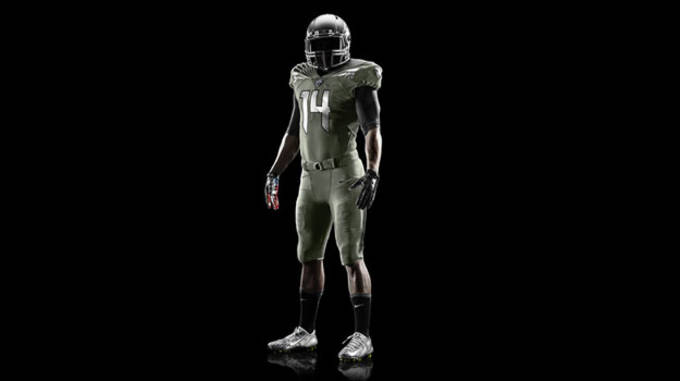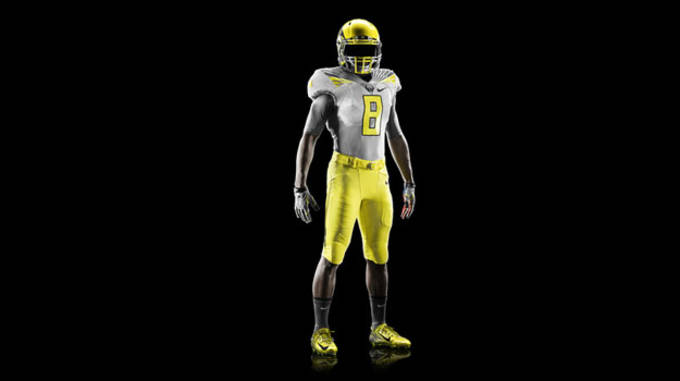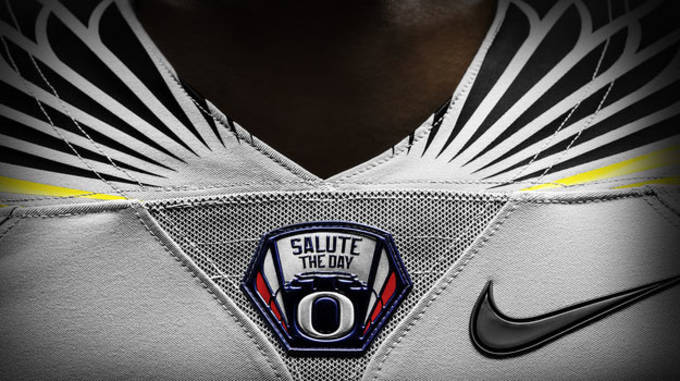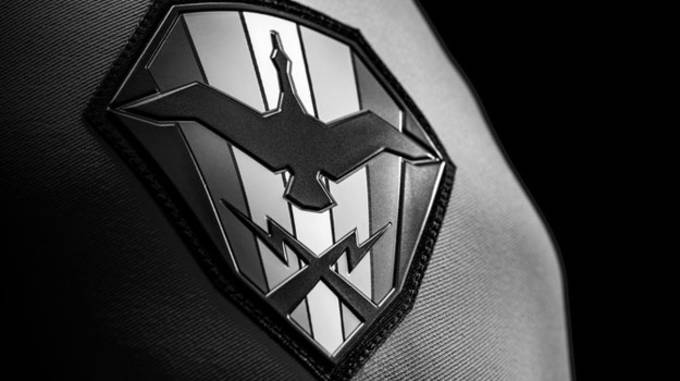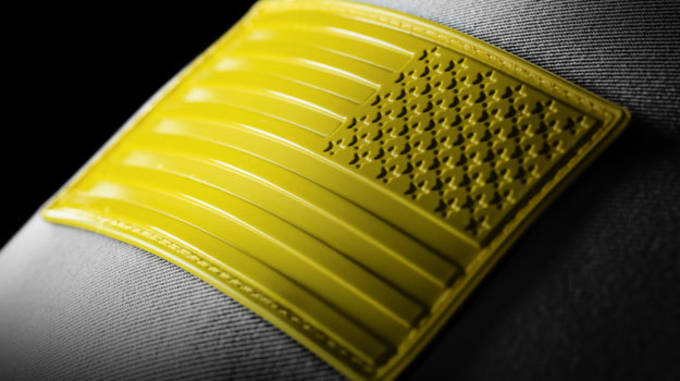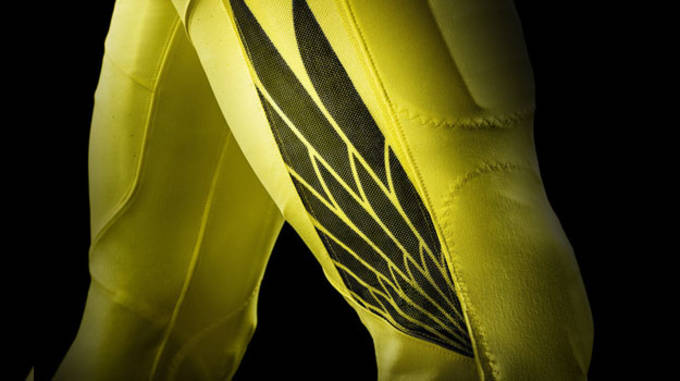 [Nike]
RELATED: Oregon Ducks Debut Breast Cancer Awareness Unis
RELATED: Tinker Hatfield Details the Concepts Behind Air Jordan Oregon PEs