The NFL Draft is tonight, and the biggest name of the night is clearly Johnny Maziel. The Texas A&M product is expected to be the first quarterback taken in the draft, with some experts even have him going first overall to the Houston Texans. Manziel recently signed a contract with Nike to be a endorser for the brand, and with the draft upon us, it's no surprise Johnny Football's first ad with the Swoosh surfaces.
The ad takes a shot at what everyone expects the "prototypical" quarterback to be, and the criteria many believe you need to be one of the best. Everyone who's watched Manziel knows his tangible skills on the field, from his uncanny playmaking ability, to his highly accurate arm, but theres something extra about Johnny Football that makes him special, which can't necessarily be put into words.
Check out Manziel's first Nike ad, and be sure to watch the NFL Draft tonight, 8pm on ESPN, to see where Johnny Football ends up.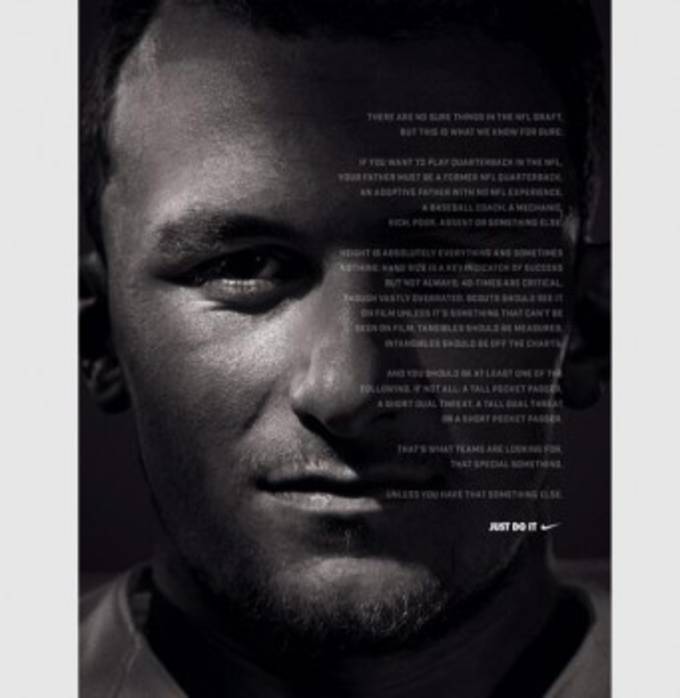 [Twitter]
RELATED: Johnny Football Falls Short of Height Prediction
RELATED: Big Game, Big Shoes: The Cleats Worn by Every Super Bowl MVP