At this point of the NBA playoffs, all players are locked in to the intensity that is the Conference Finals. Dwyane Wade has lived up to the intensity so far. the Heat All-Star continued his dominance over the Indiana Pacers in the Eastern Conference Finals with 23 points, 4 rebounds, and 4 assists in a 99-87 victory over the Pacers in Game Three.
Wade also debuted a new colorway of the Way of Wade 2.0 Encore in the heated matchup. The PE features a red upper with some hints of black as a secondary color. The shoe also features a white and black striped midsole.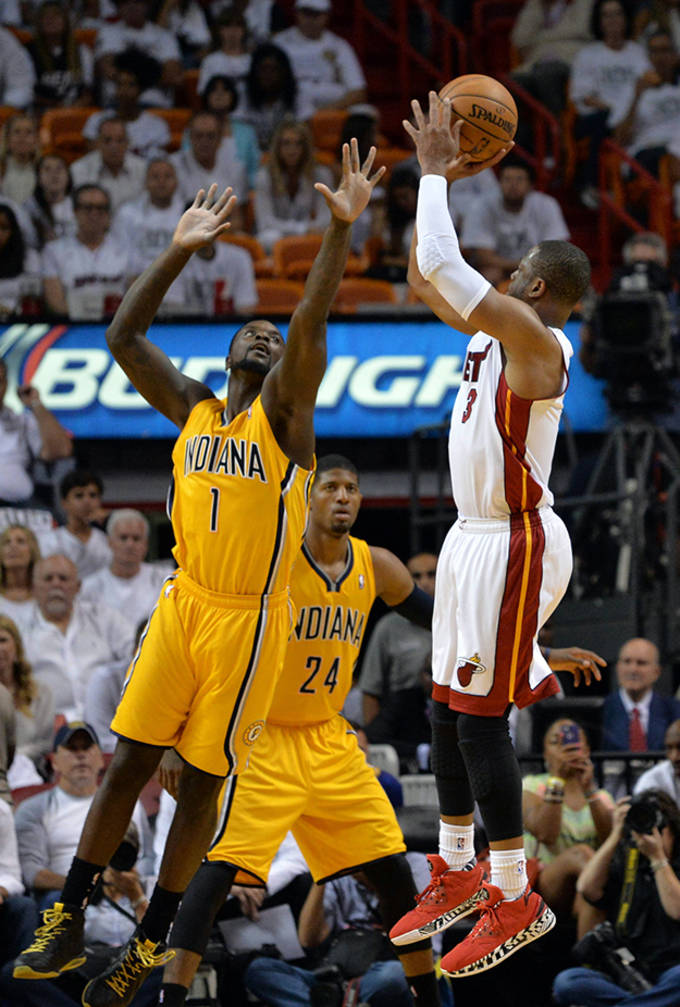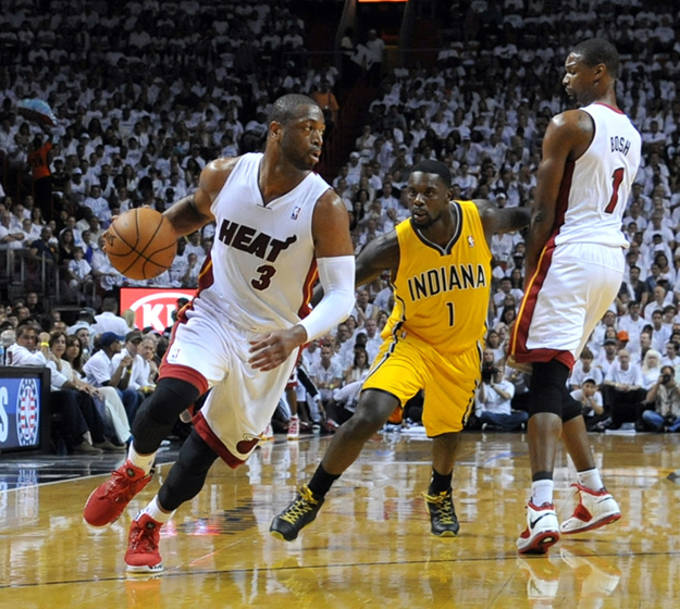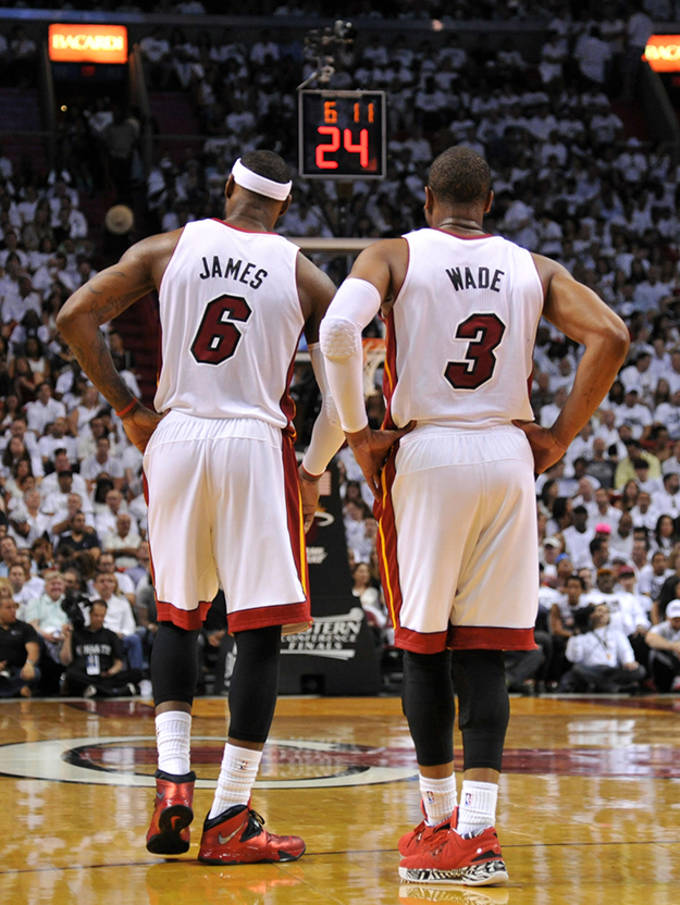 Rafael Canton is a freelance writer from Queens, NY and contributor to Sneaker Report. Anytime there is a conversation about the NBA, music, or nutella, he can be found in the thick of the discussion. He can be found on Twitter @RafelitoC7.
RELATED: INTERVIEW: Designer Eric Miller Explains the Ethos Behind the Li-Ning Way of Wade 2
RELATED: Dwyane Wade Debuts New Colorway of the Li-Ning Way of Wade 2.0 Encore Against Brooklyn